BEHIND THE NEW COLLECTION
The creation of the new Maison Intègre pieces designed by Noé Duchaufour-Lawrance required the synergy of several bronze workers. Here is a glimpse into the tremendous work behind this collection.
–
La création des nouvelles pièces Maison Intègre dessinées par Noé Duchaufour-Lawrance a nécessité la synergie de plusieurs métiers du bronze. Voici un aperçu du travail ardu derrière cette collection.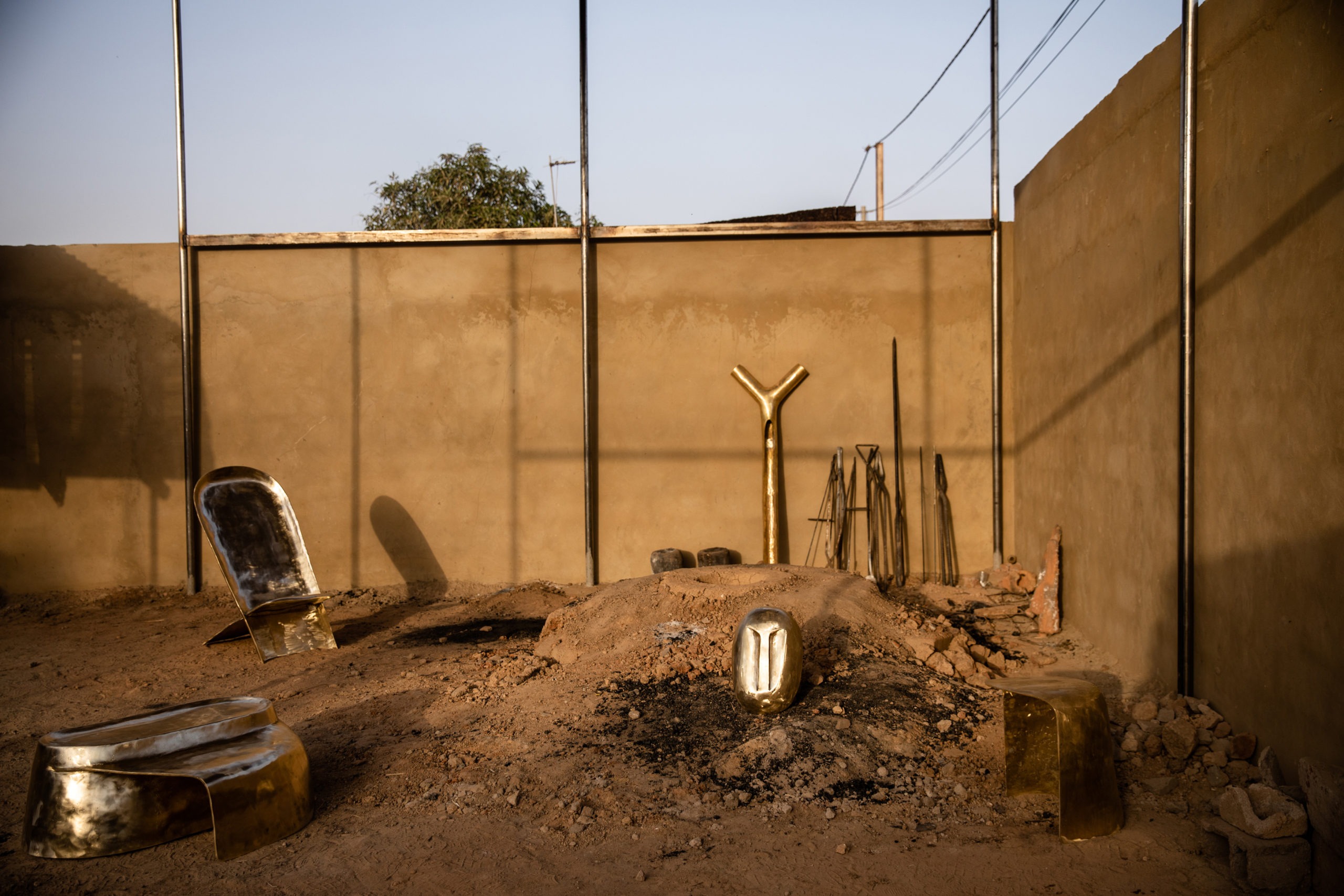 THE Y LAMP
Fifteen years earlier, Noé Duchaufour-Lawrance had visited the Bandiagara cliffs in Mali, another region of West Africa that is very hard to reach nowadays for security reasons. There, he had discovered ladders made of one single piece of wood, a common object in West Africa, particularly in the Dogon and Lobi cultures.The iconic Y shape was the first inspiration that came to Noe's mind, with the idea of designing a sculptural lamp. 
"The idea of using only one material really spoke to me. I was impressed by the purity of the Y shape. It's a special shape mostly because of its fragility: there's only one leg, but the two arms facing upward and leaning against a surface make it extremely stable", Noé says.
–

Quinze ans plus tôt, Noé Duchaufour-Lawrance avait visité les falaises de Bandiagara au Mali, une autre région d'Afrique de l'Ouest aujourd'hui très difficile d'accès pour des raisons de sécurité. Il y avait découvert des échelles faites d'une seule pièce de bois, un objet assez usuel d'Afrique de l'Ouest, notamment dans les cultures Dogon et Lobi.  La forme iconique du Y a été la première inspiration venue à l'esprit de Noé, avec derrière, l'idée d'en concevoir une lampe sculpturale.
« L'idée de n'utiliser qu'un seul matériau m'a vraiment interpellé. J'ai été impressionné par la pureté de la forme en Y. C'est une forme particulière principalement à cause de sa fragilité : il n'y a qu'une seule jambe, mais les deux bras tournés vers le haut et appuyés contre une surface la rendent extrêmement stable », explique Noé.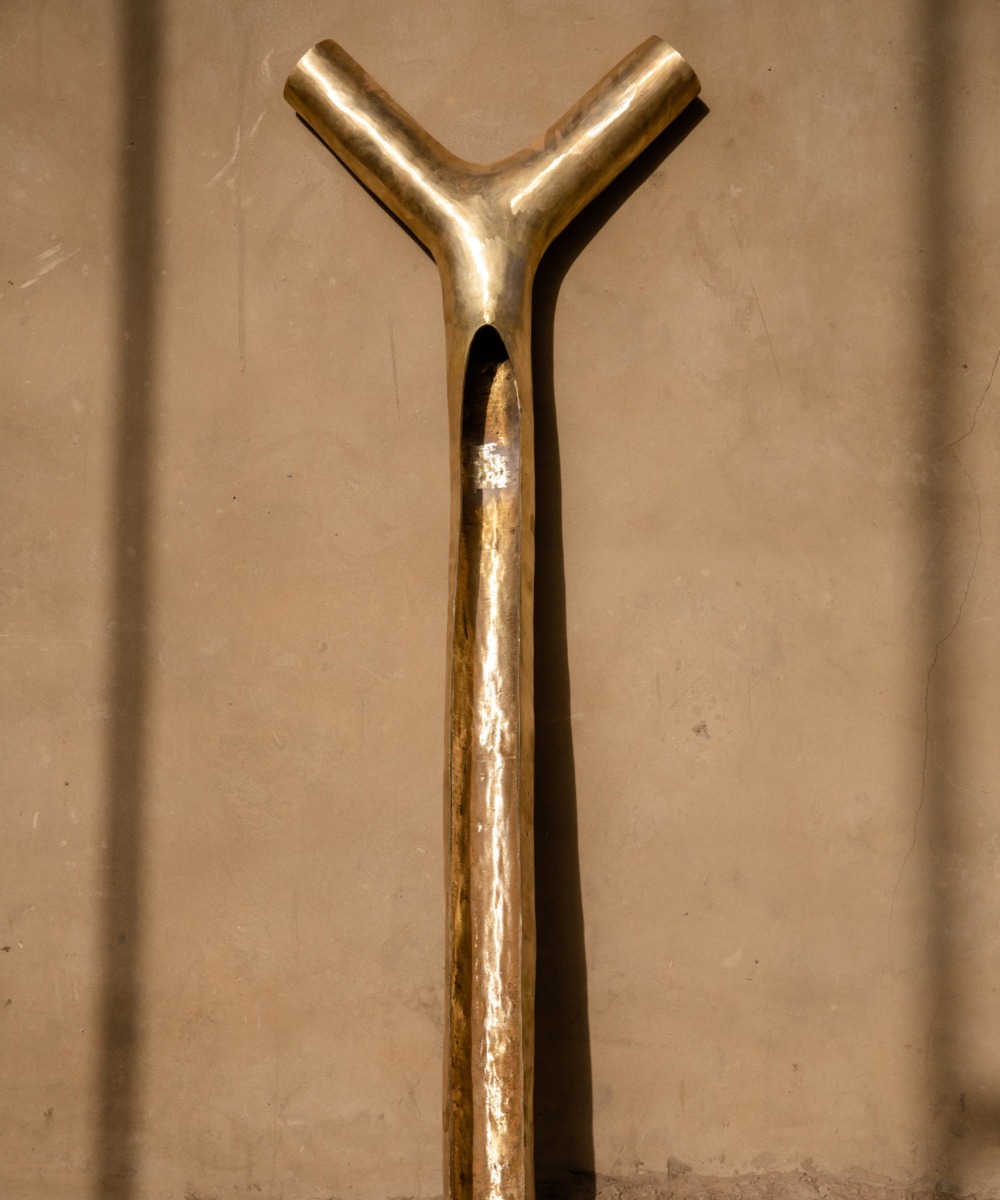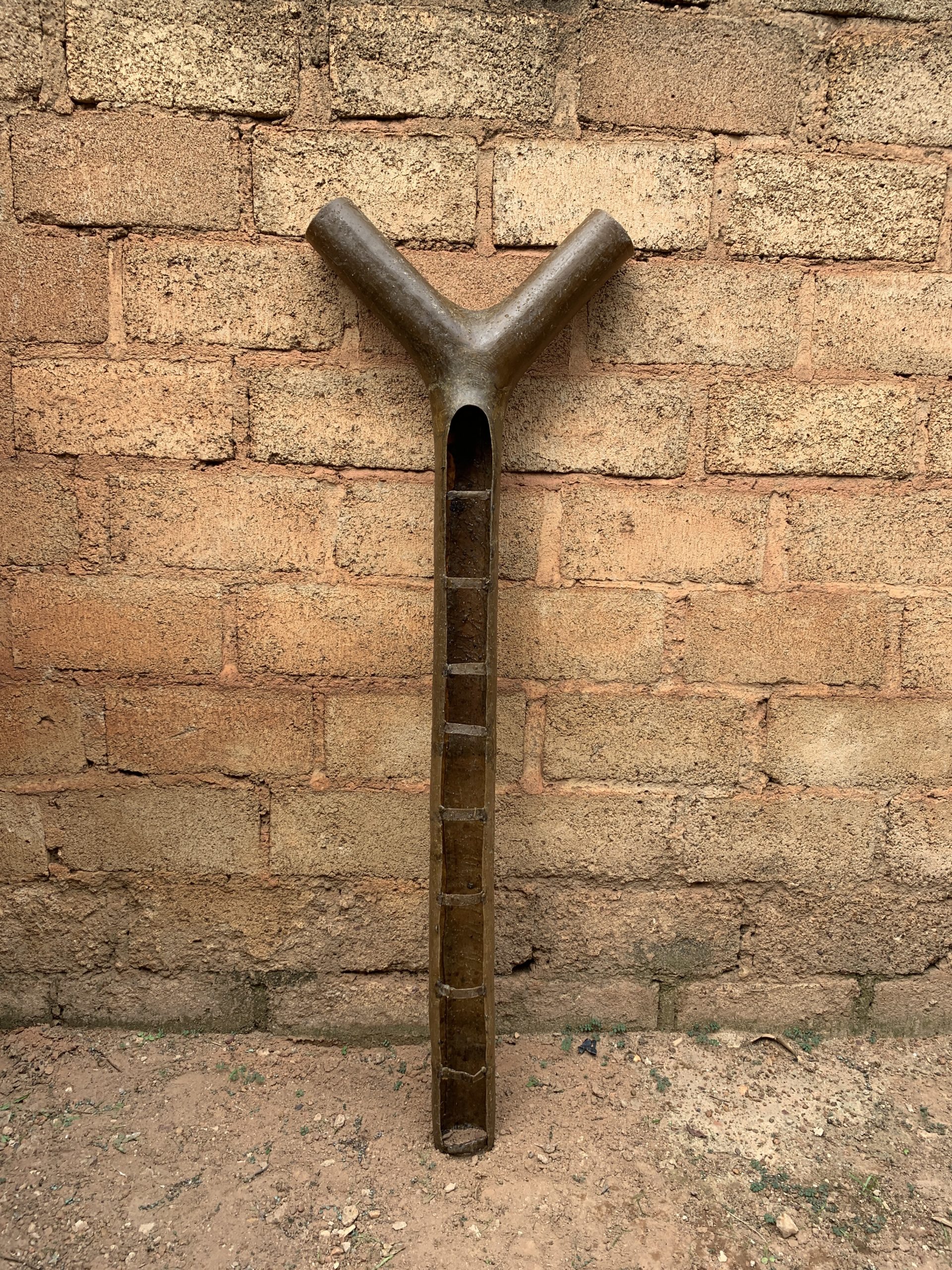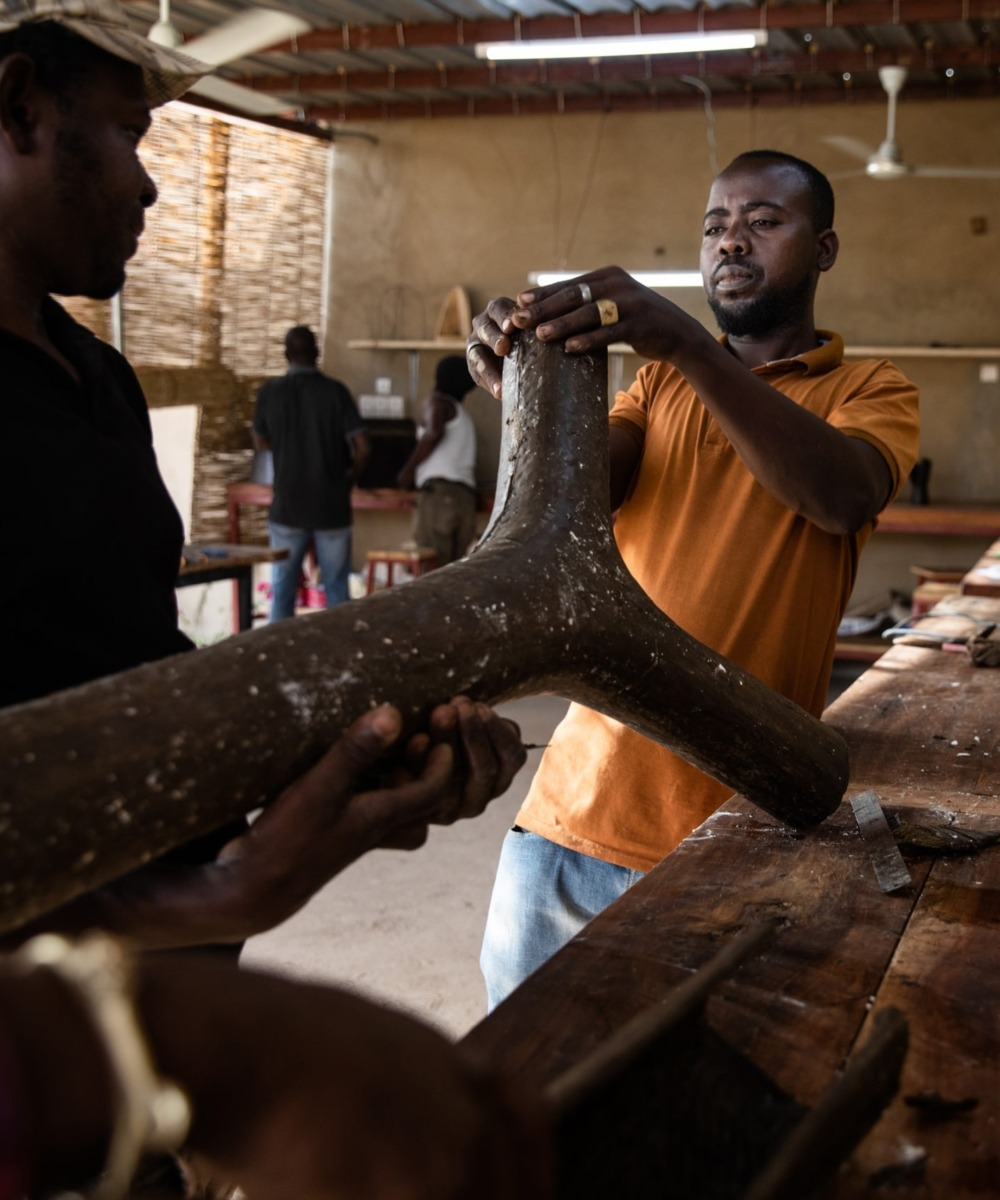 To make a bronze piece, a model of the piece is made first out of beeswax. Our beeswax is extracted and bought locally in the north of Burkina Faso.Sculpting the Y lamp in wax is not easy regarding its long size and the heat. We have to soak it regularly into a big water container in order to keep its shape. Then, to be casted the Y lamp is separated in 3 parts and then reassembled by the welder.
The texture of the inside is directly shaped into the wax in order to create its rough aspect as a cavern. For the new collection, we sought to improve and explored new textures.
–
Pour fabriquer une pièce en bronze, un modèle de la pièce est d'abord fabriqué à partir de cire d'abeille. Notre cire d'abeille est extraite et achetée localement dans le nord du Burkina Faso. Sculpter la lampe Y dans la cire n'est pas facile compte tenu de sa grande taille et de la chaleur. Nous devons le tremper régulièrement dans un grand récipient d'eau afin de garder sa forme. Ensuite, pour être coulée, la lampe Y est séparée en 3 parties puis réassemblée par le soudeur.
La texture de l'intérieur est directement façonnée dans la cire afin de créer son aspect caverneux. Pour la nouvelle collection, nous avons cherché à améliorer et exploré de nouvelles textures.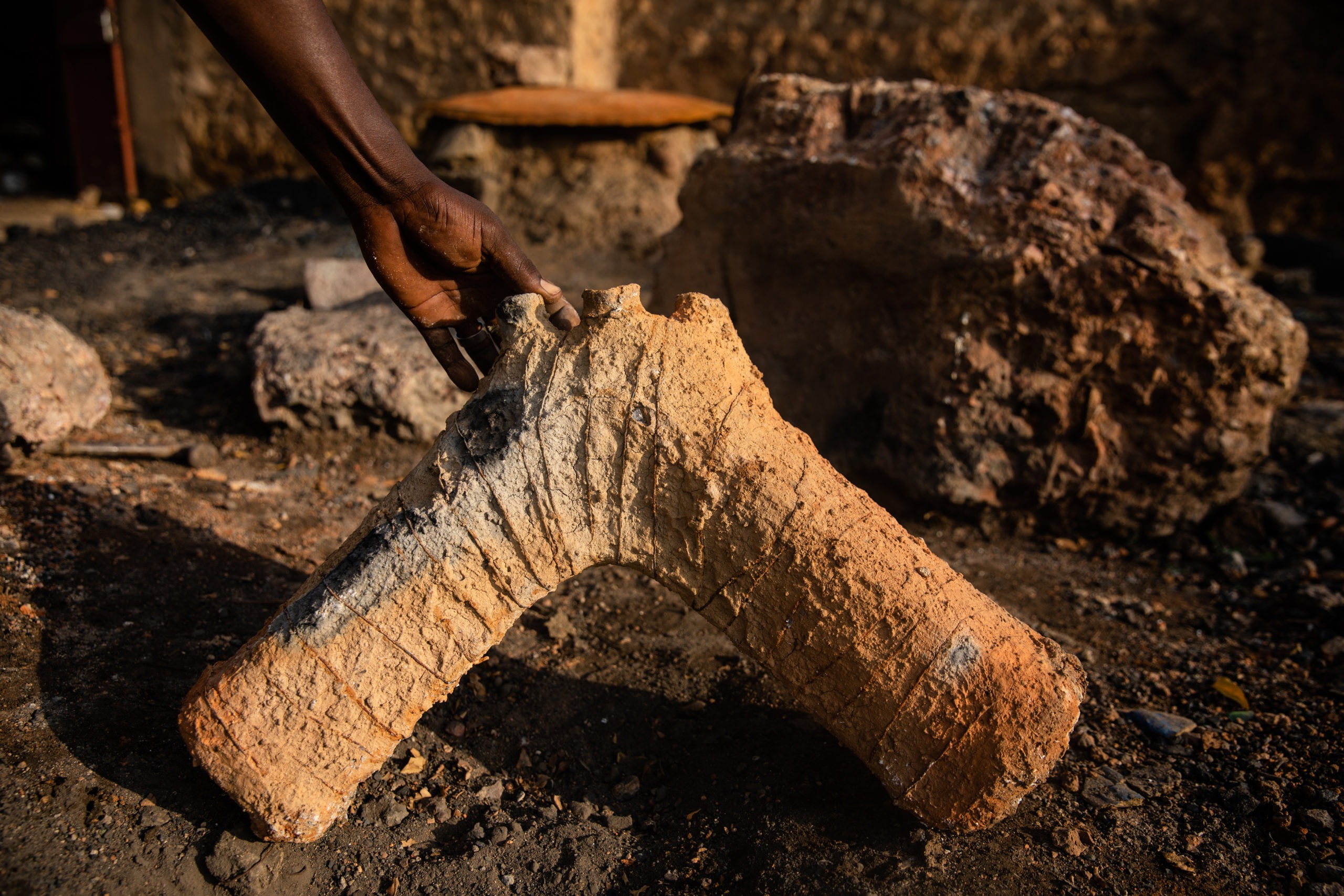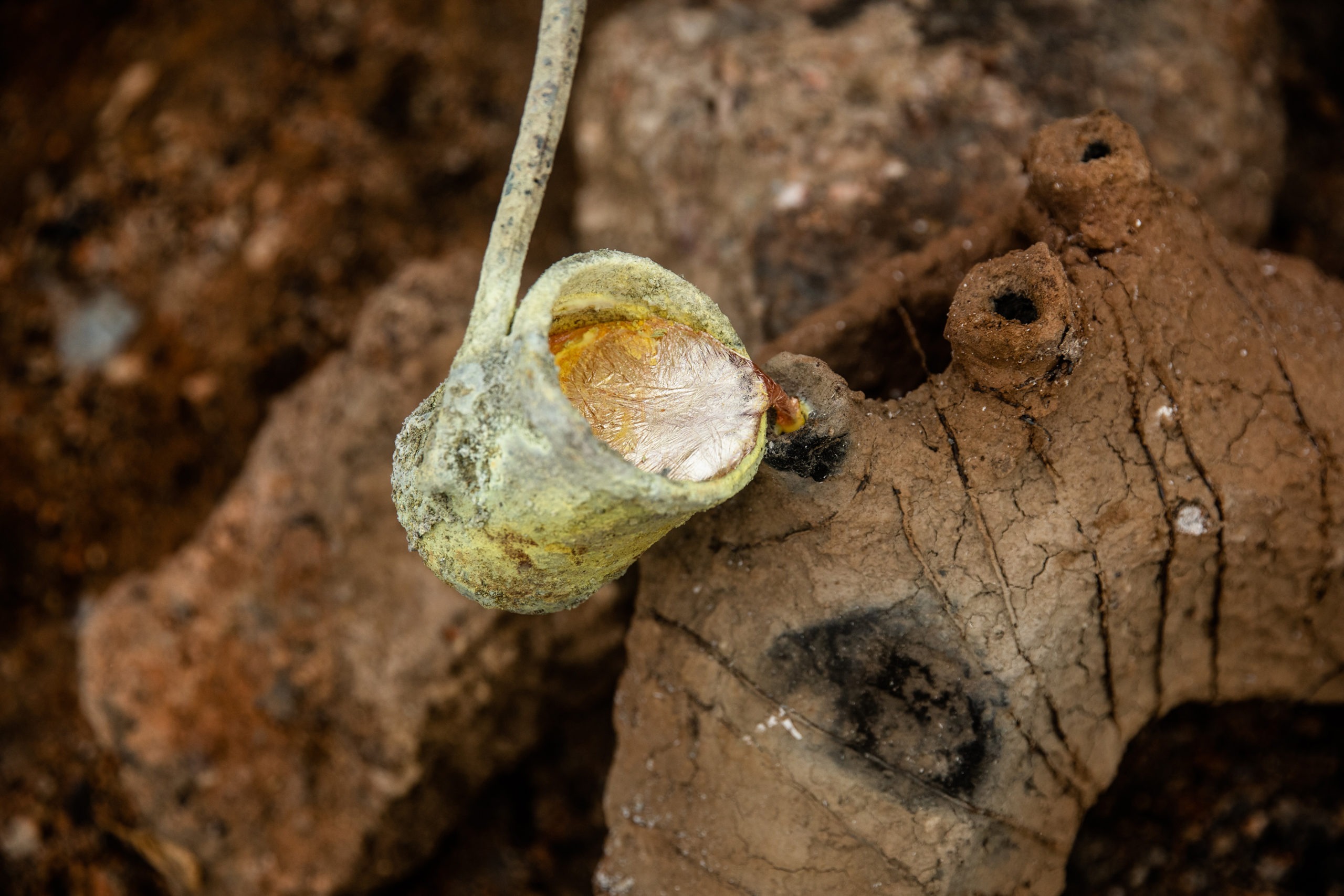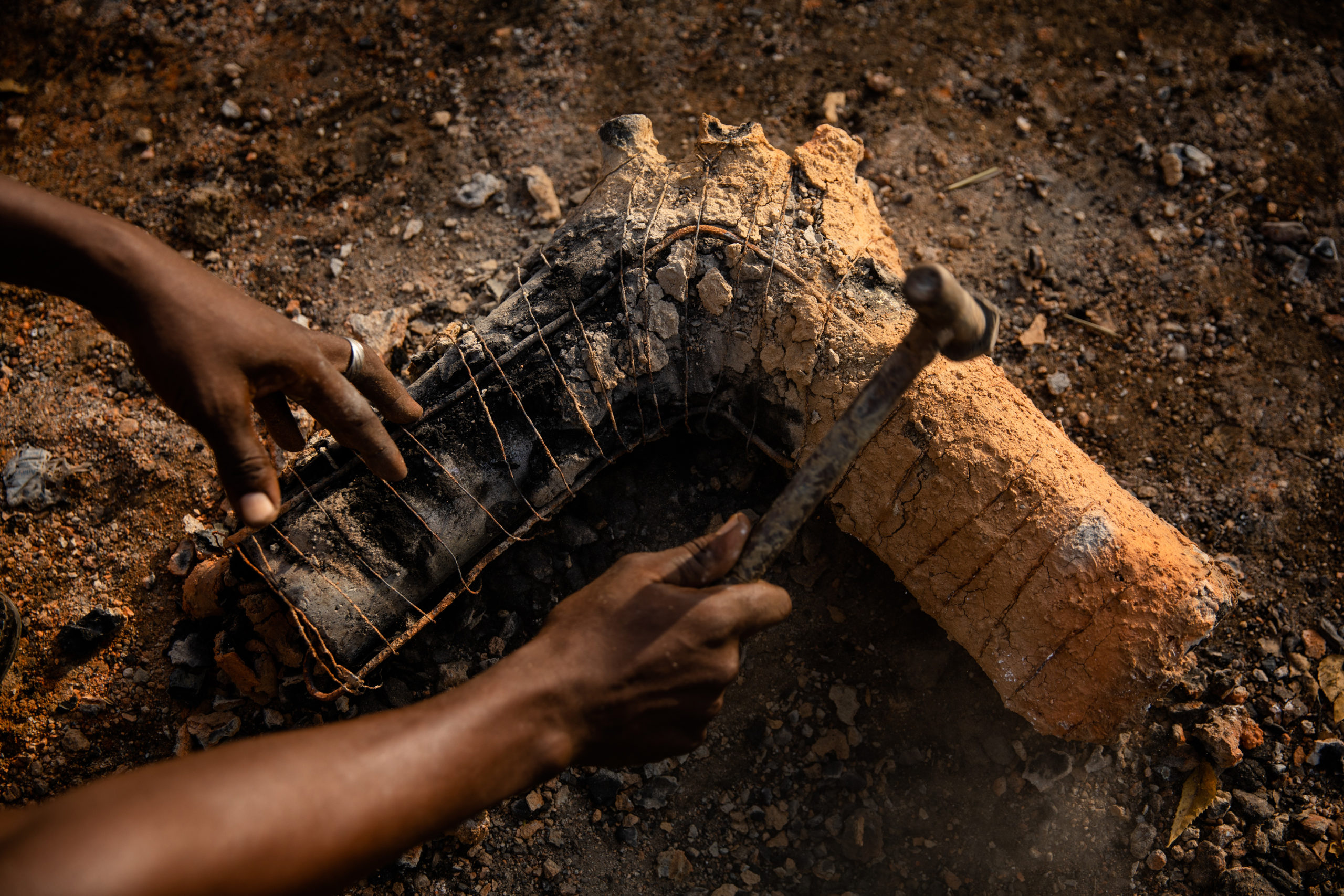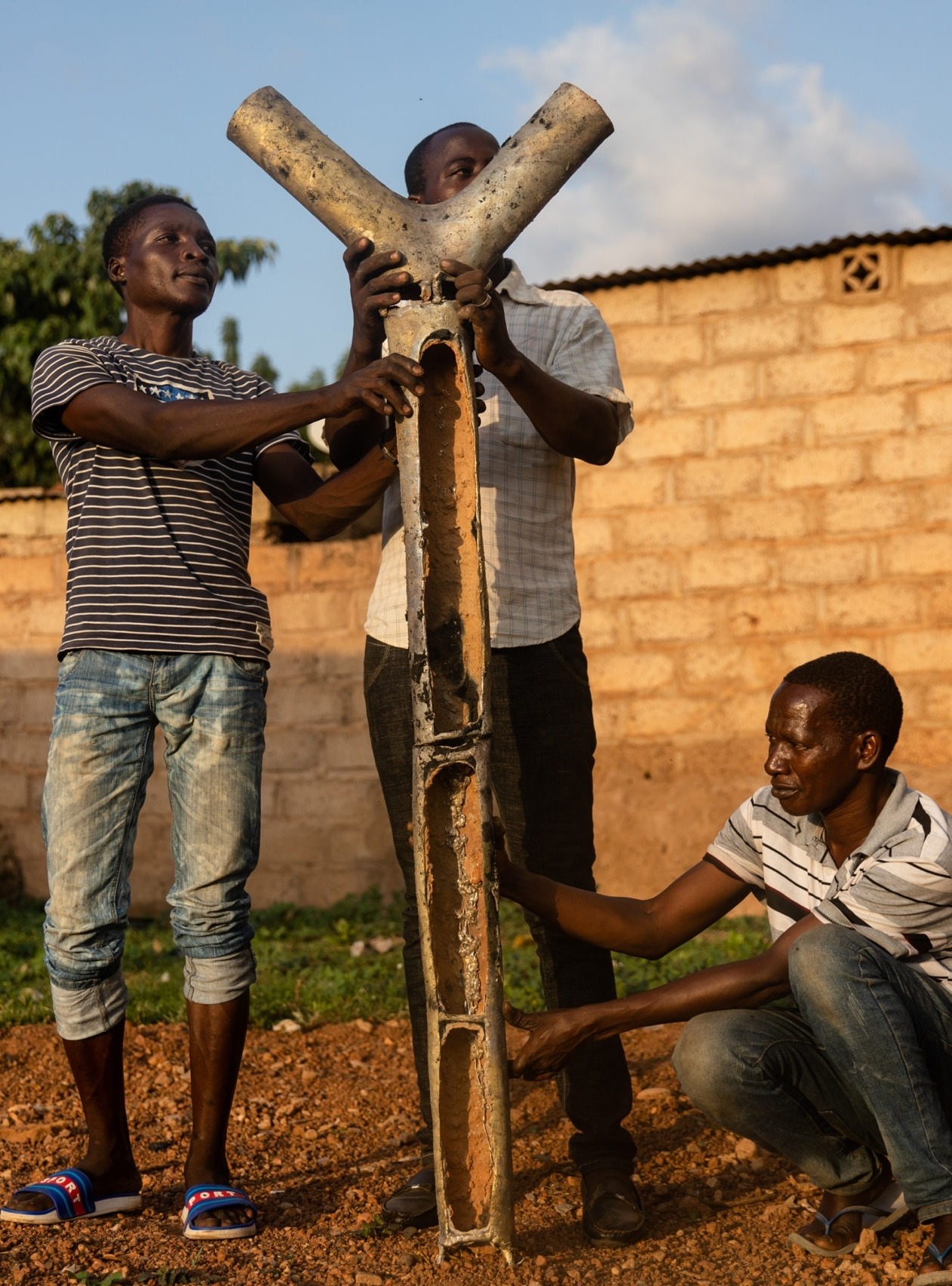 THE KASSENA LOW TABLE
The Gourounsie architecture of the Kassena villages, an ethnic group from southern Burkina Faso, is a vernacular earthen architecture. The simple oblong shapes of these houses and their slightly inclined and projecting walls from the roof allow to dry the cereals. This formal principle is the major source of inspiration for the realization of the tables. Then, to be casted the table is separated in 5 parts and then reassembled by the welder. This piece is really complex to realized and can take more than 3 months to be done.
–
L'architecture Gourounsie des villages Kassena, ethnie du sud du Burkina Faso, est une architecture vernaculaire en terre. Les formes oblongues simples de ces maisons et leurs murs légèrement inclinés et saillants du toit permettent de sécher les céréales. Ce principe formel est la principale source d'inspiration pour la réalisation des tables. Ensuite, pour être coulée, la table est séparée en 5 parties . Une fois les parties coulées, elles sont soudées afin de former un seul et même ensemble. La Kassena Low est vraiment complexe à réaliser et peut prendre plus de 3 mois pour être réalisée.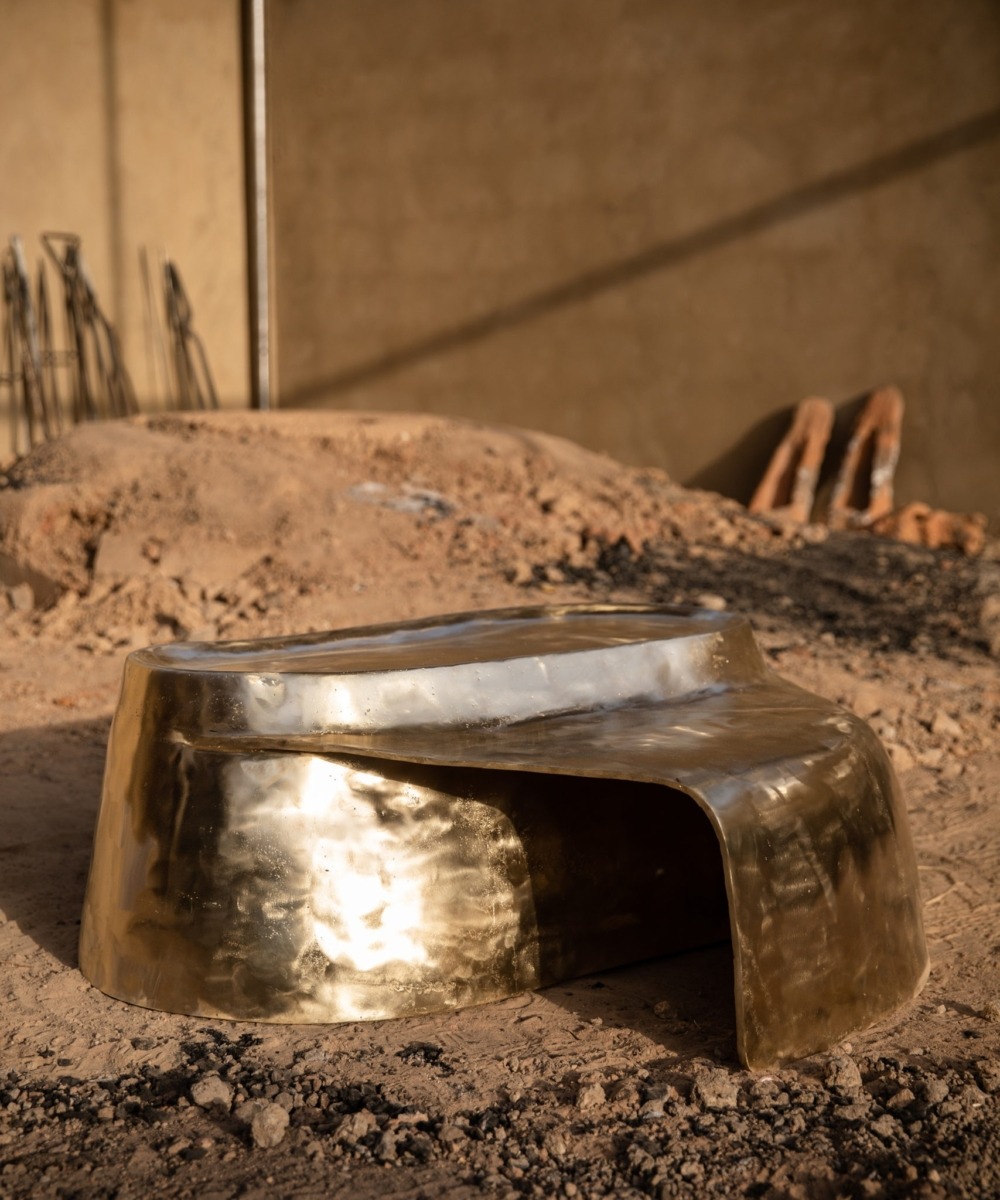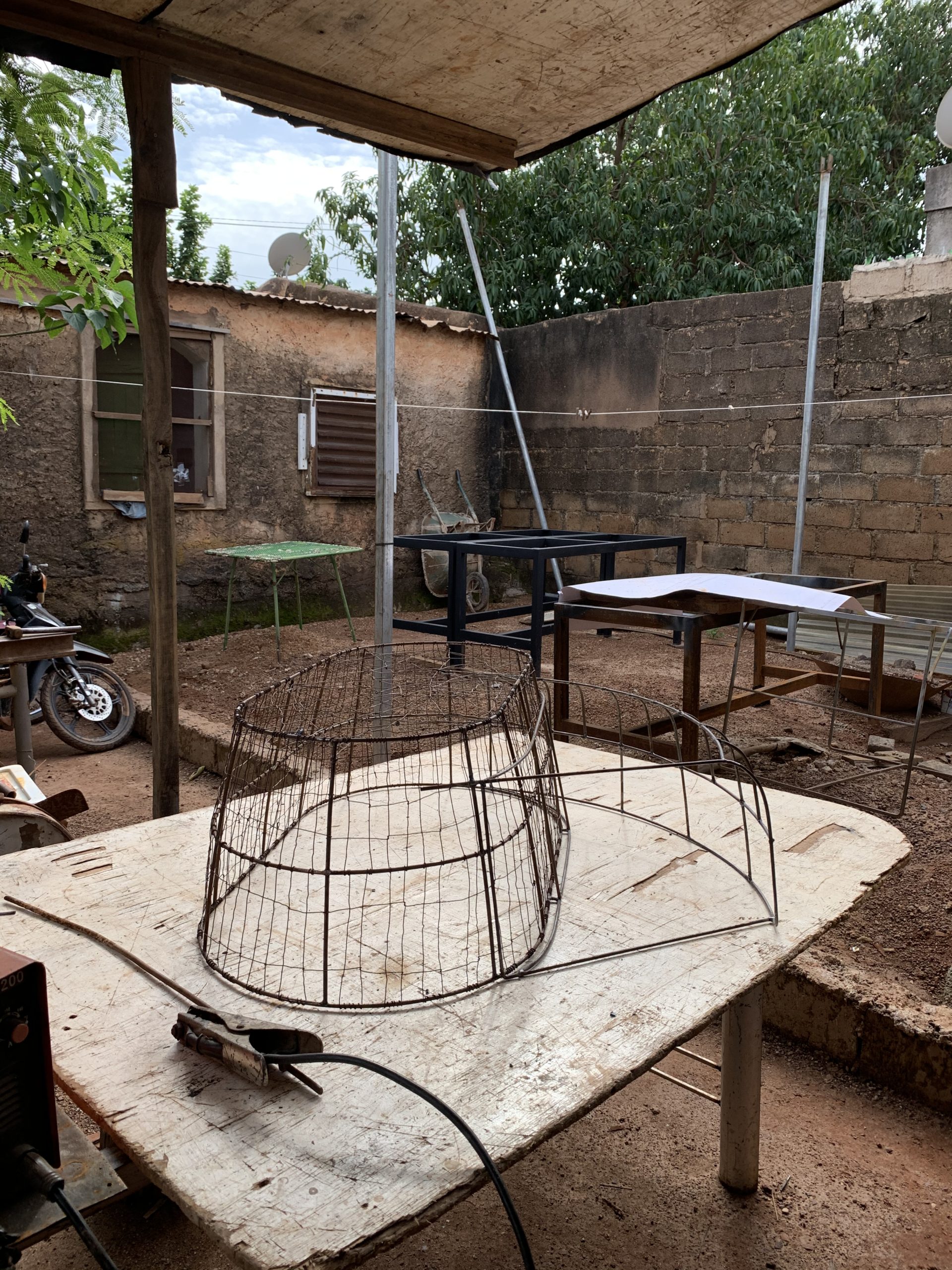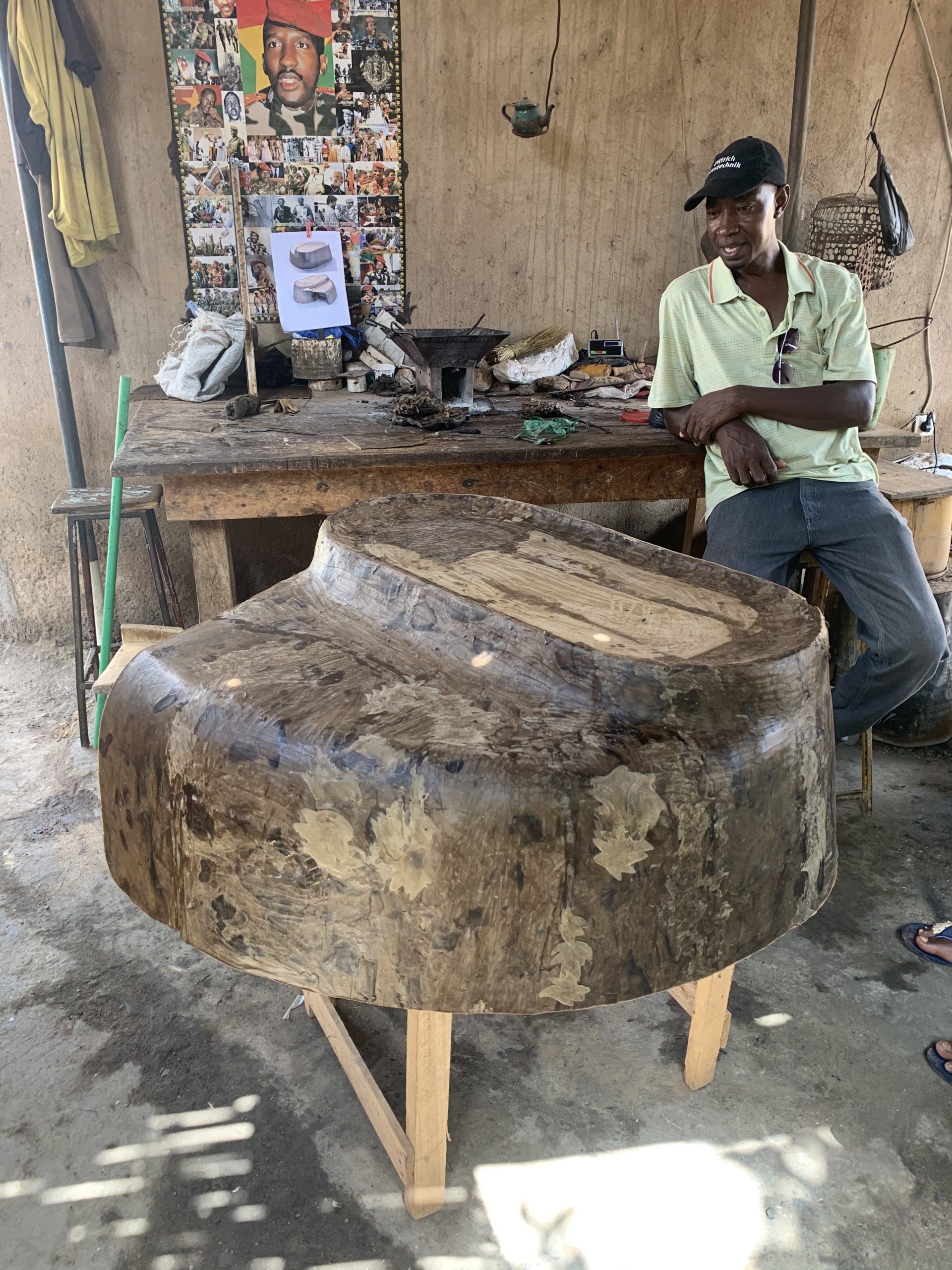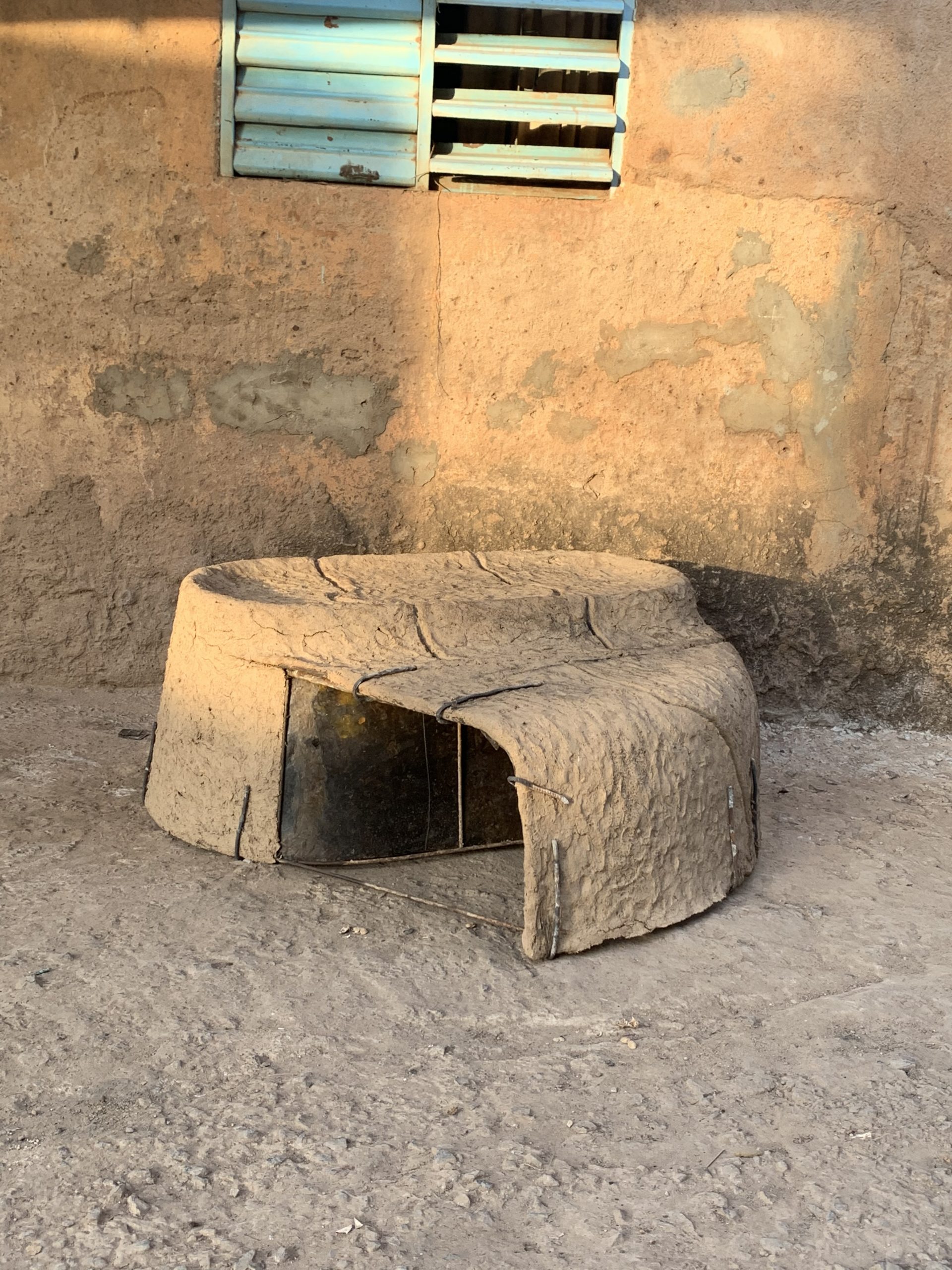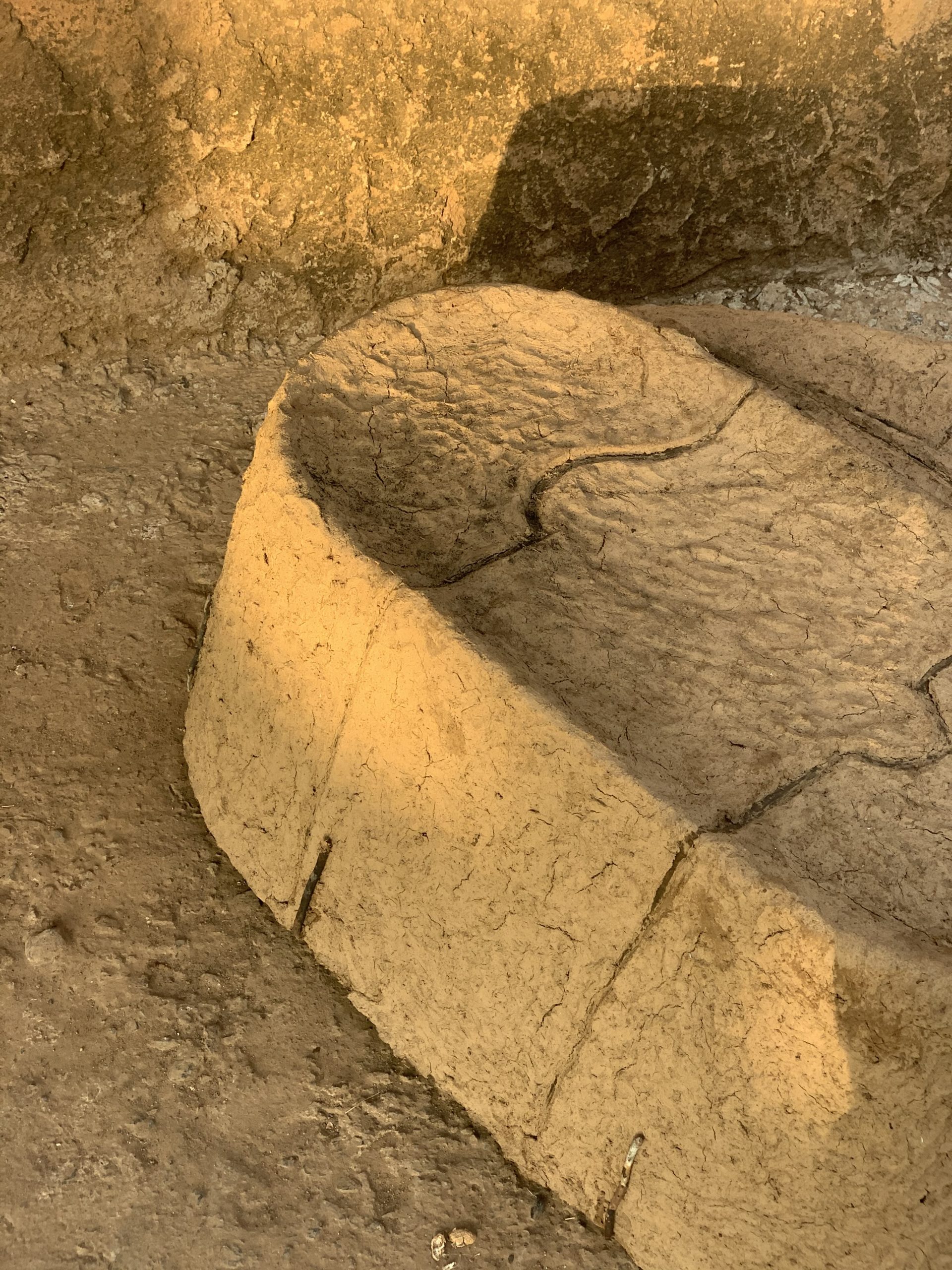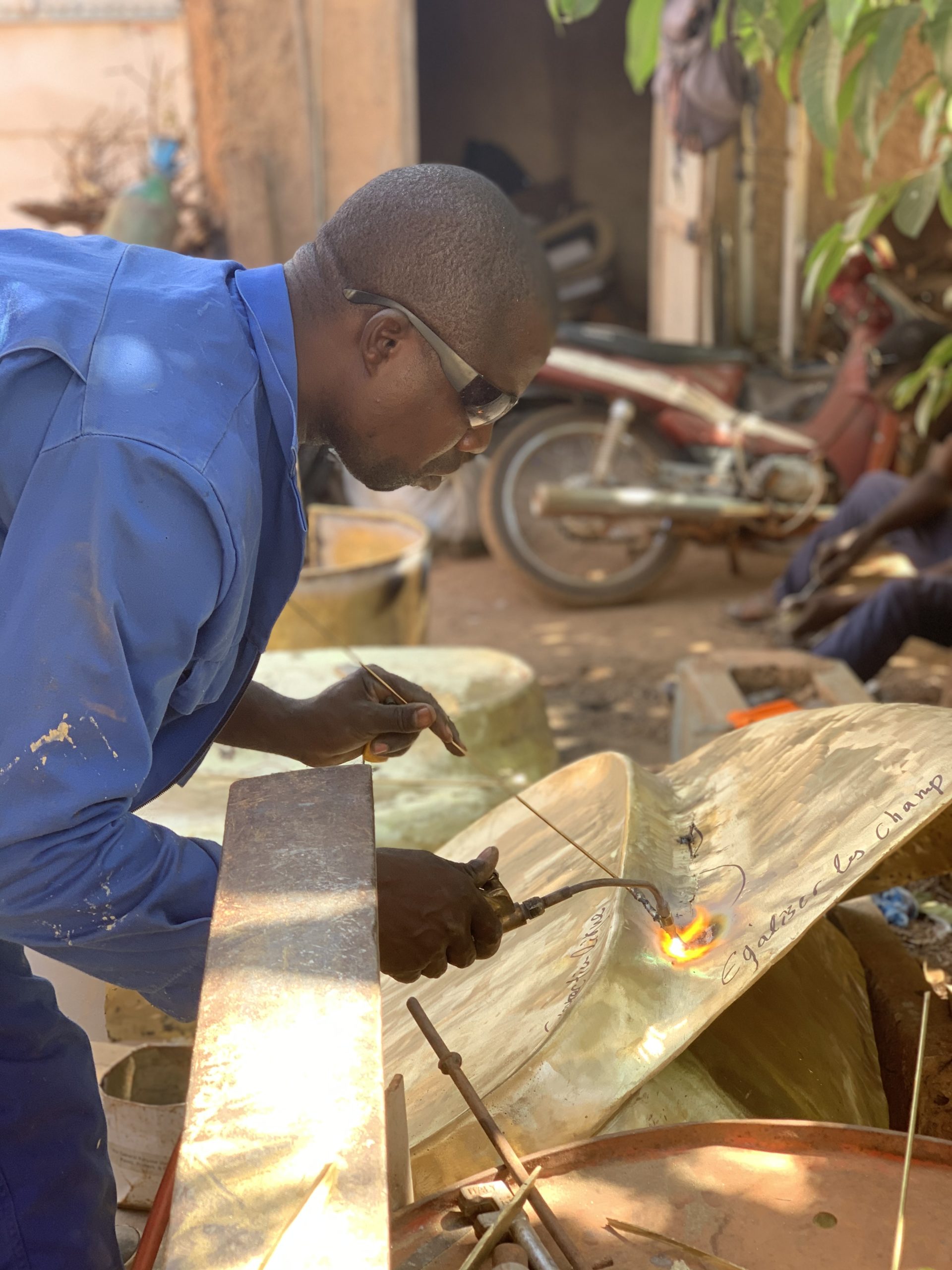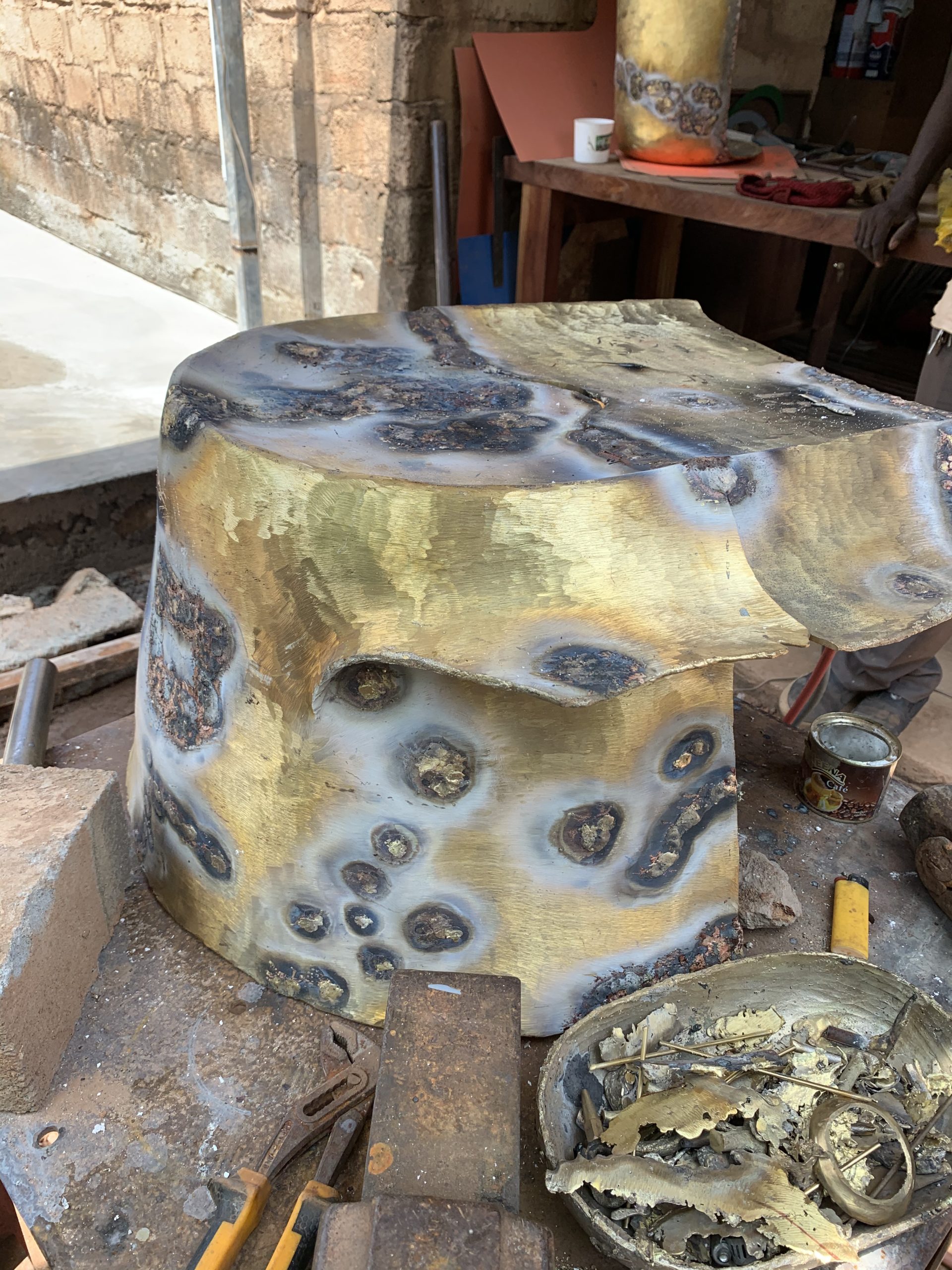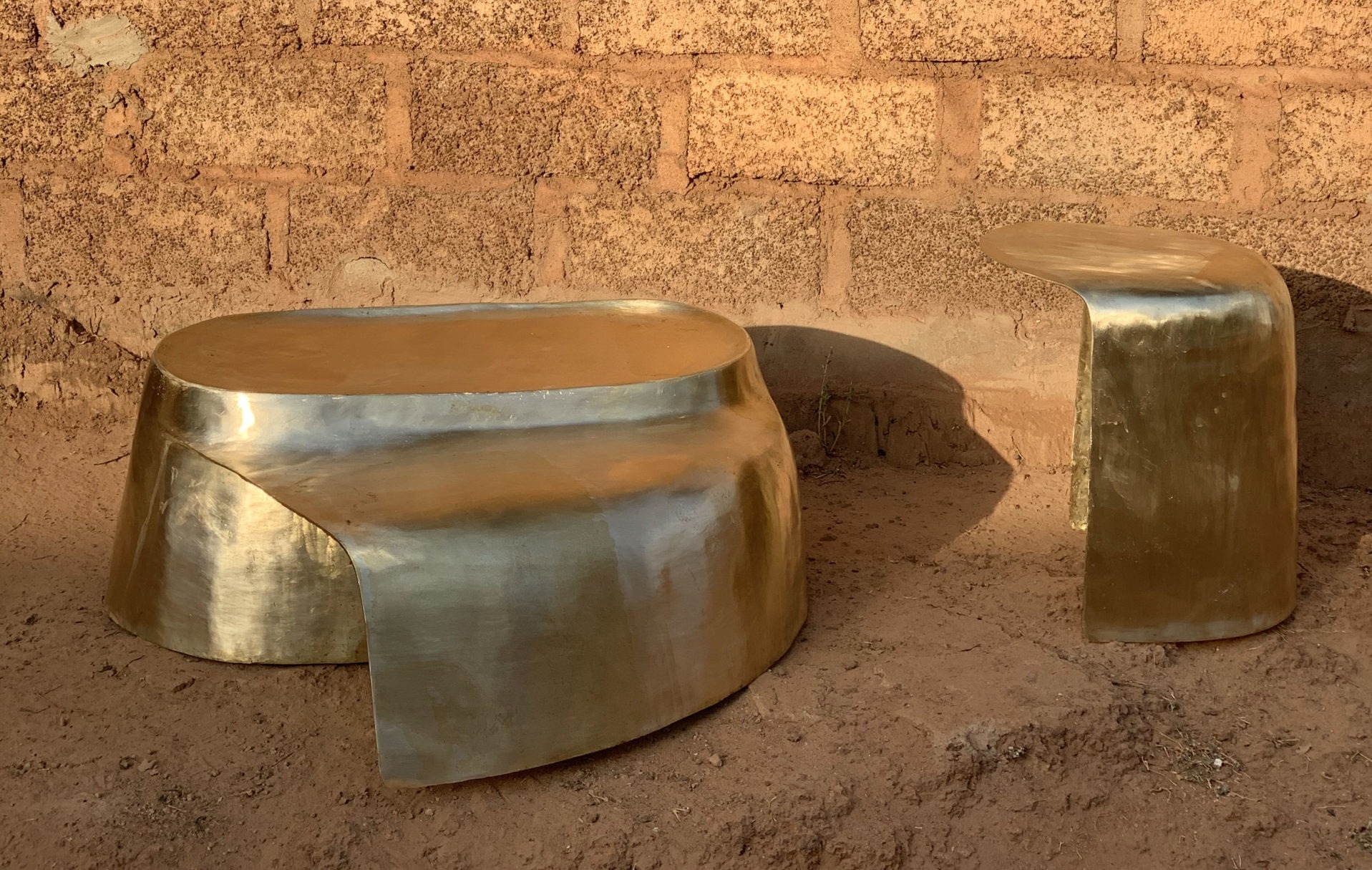 THE KASSENA SIDE TABLE
For the Kassena side table we use a metallic counter-form on which the wax is molded in order to maintain its shape. The shape of the table allows us to cast it in one part.
–
Pour la table d'appoint Kassena, nous utilisons une contre-forme métallique sur laquelle la cire est moulée afin de maintenir sa forme. La forme de la table nous permet de la couler en une seule pièce.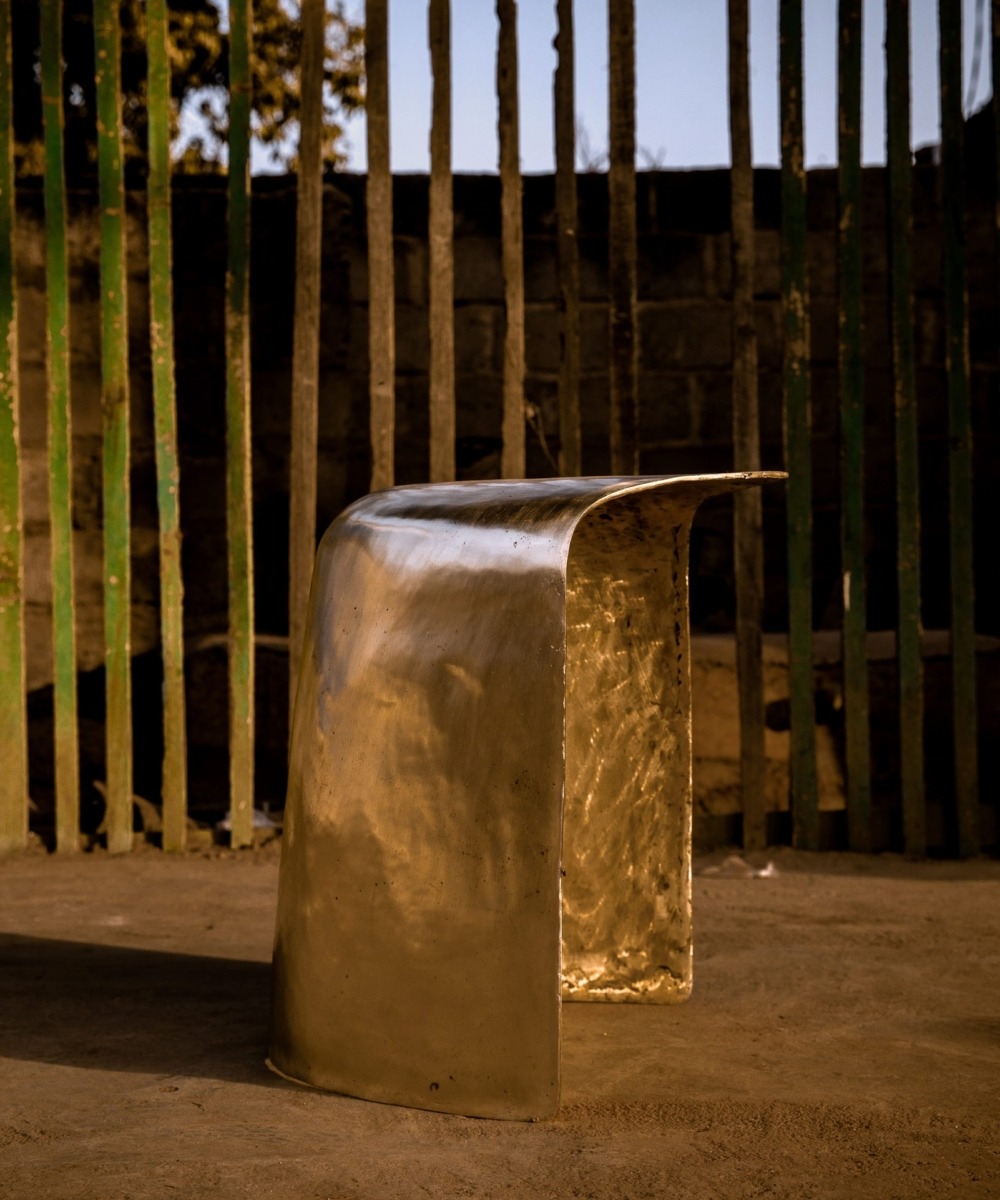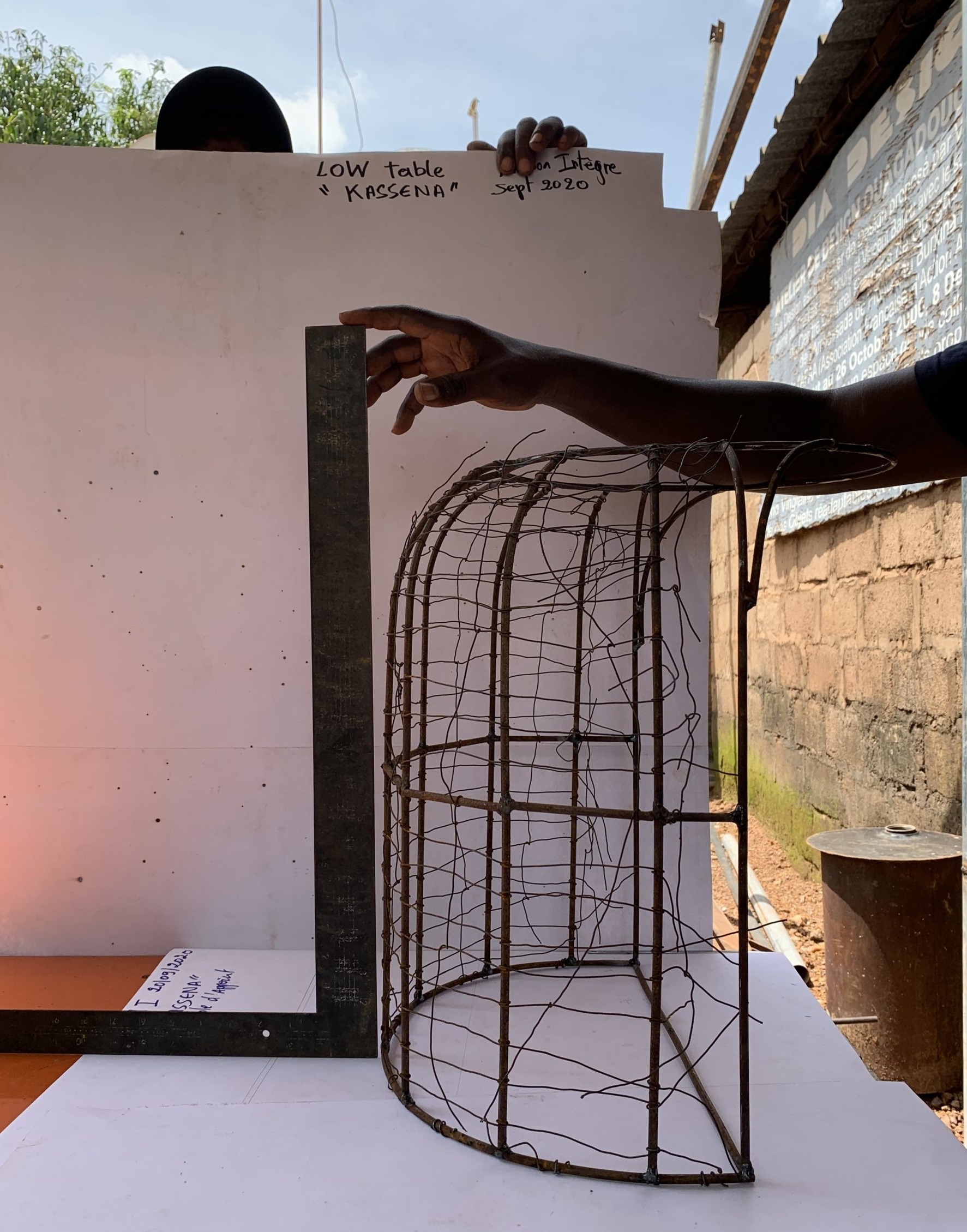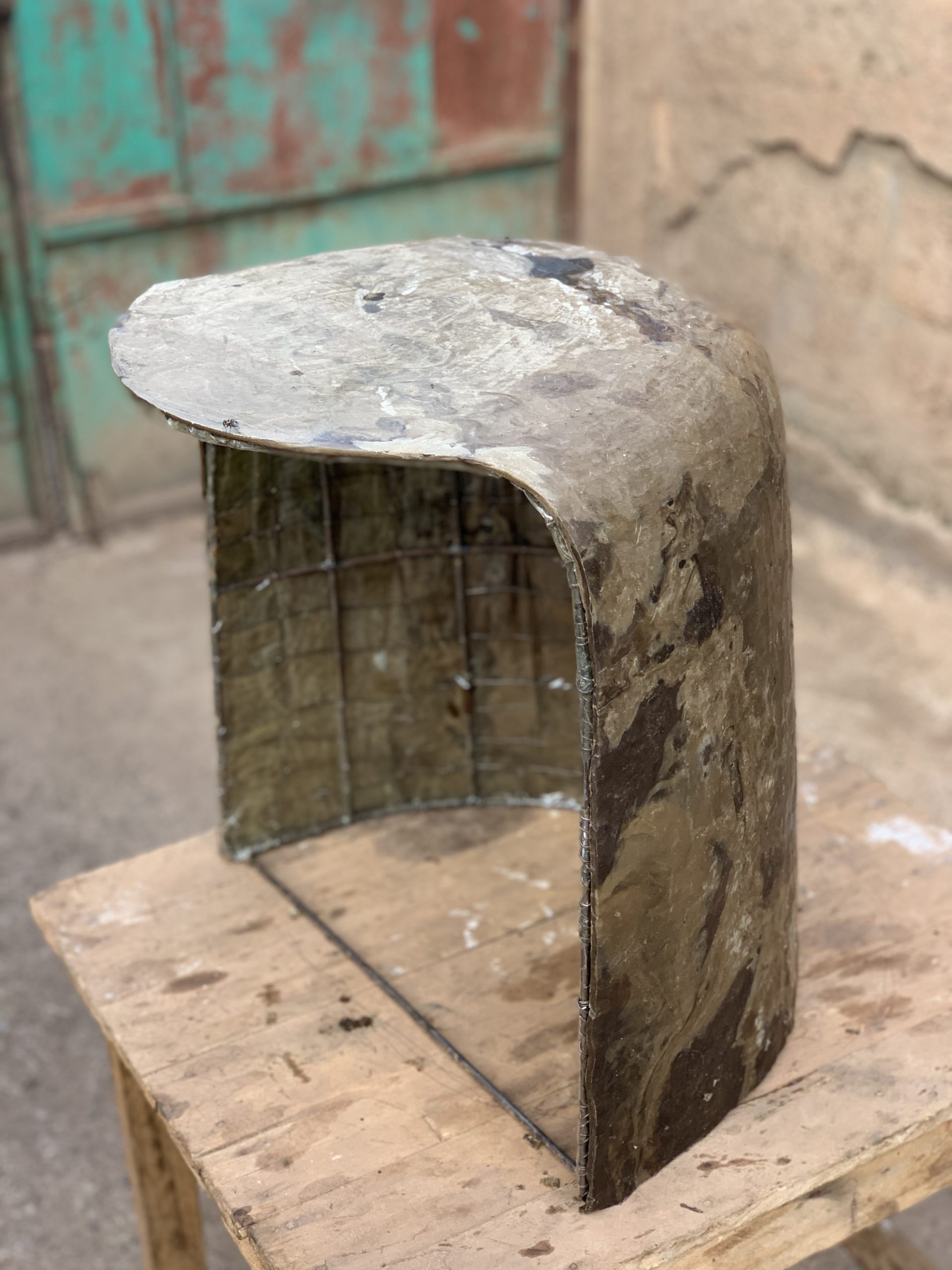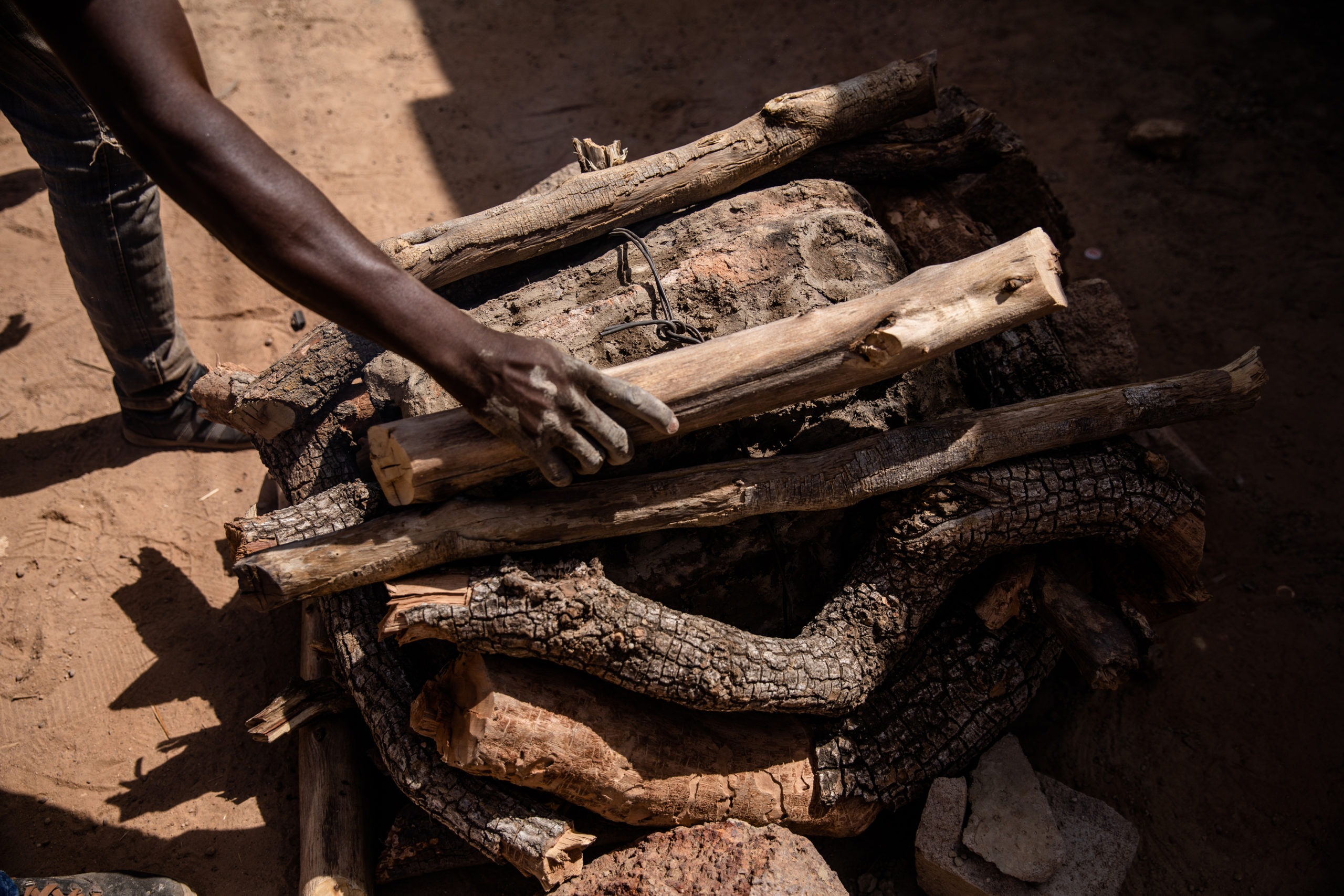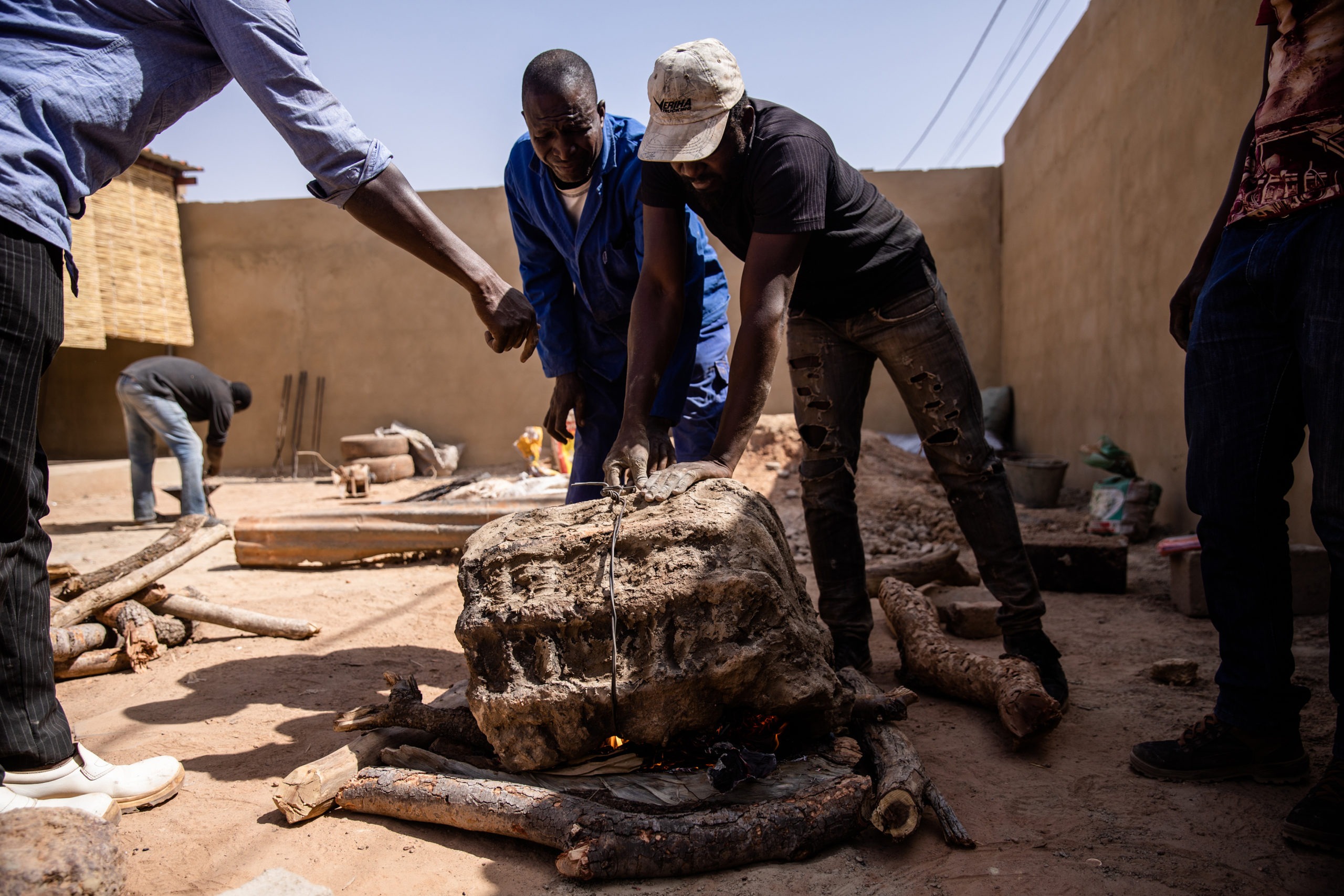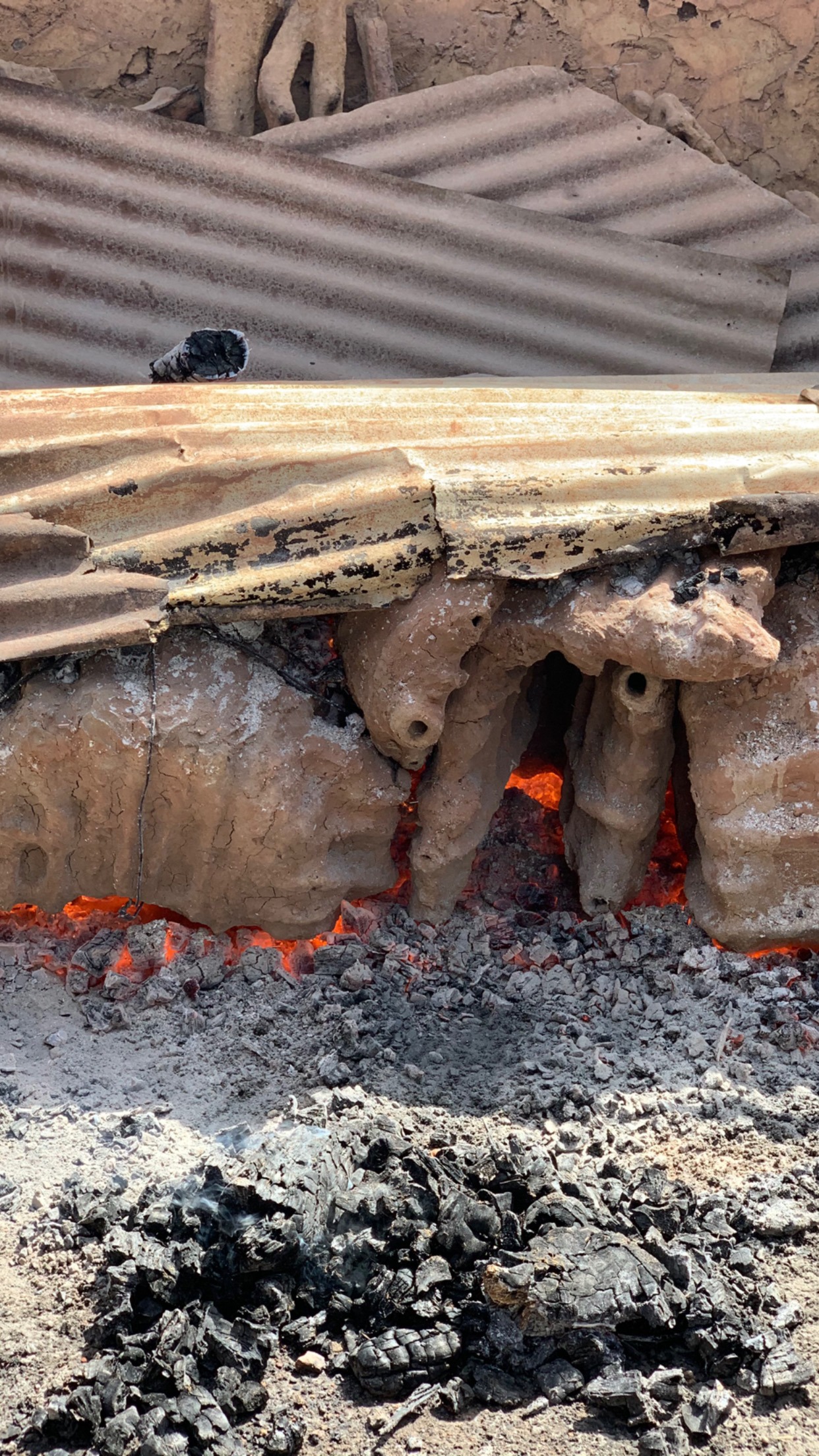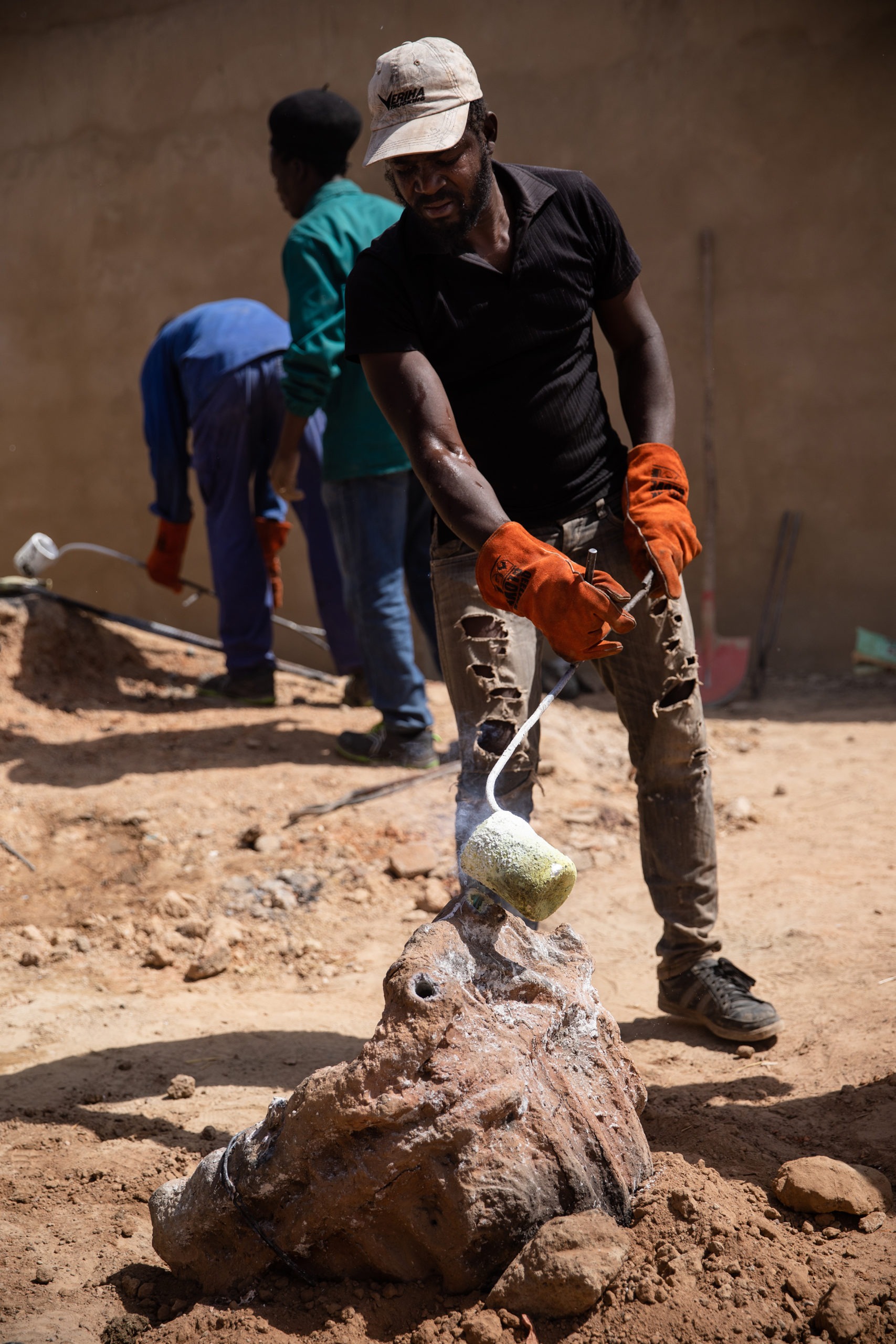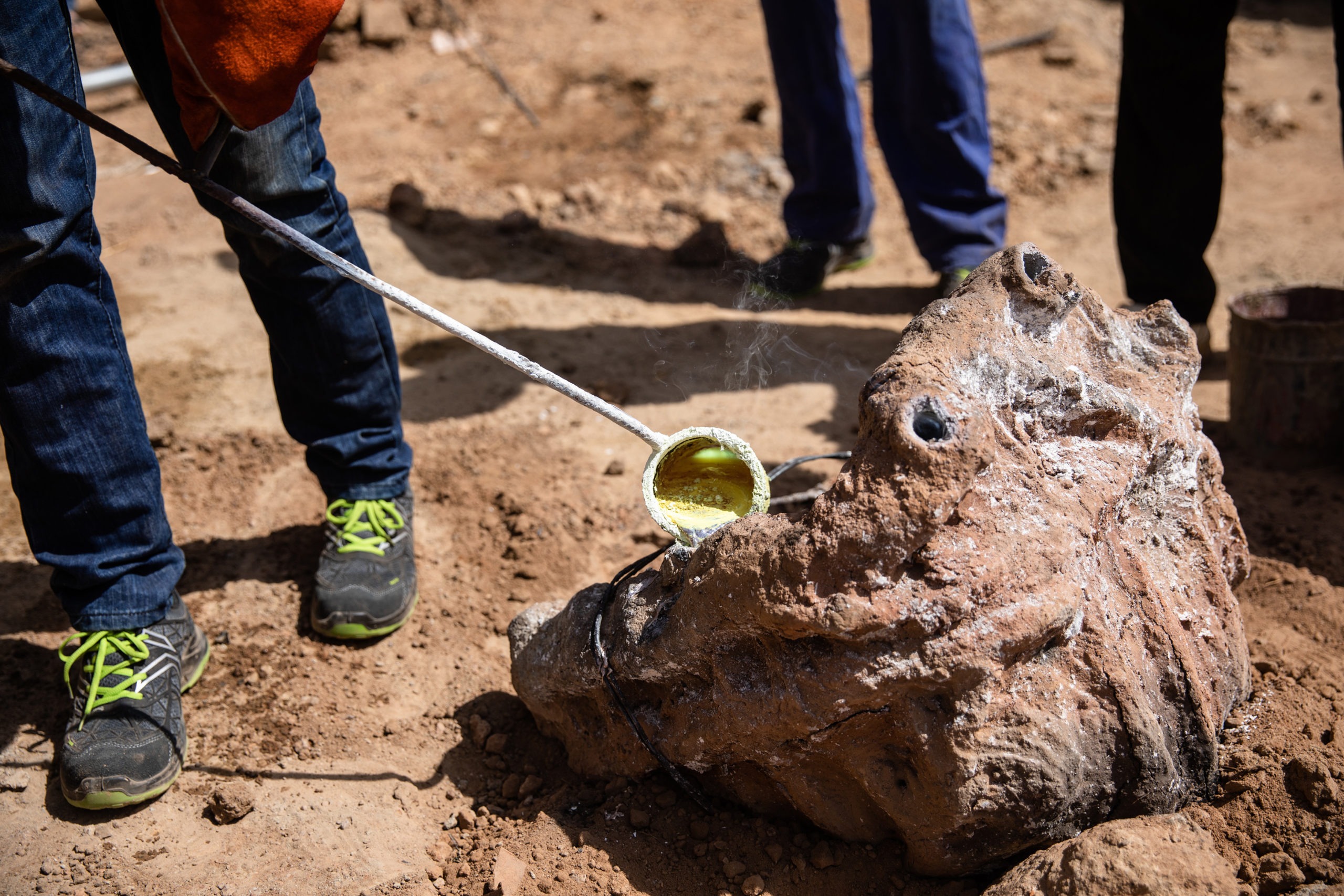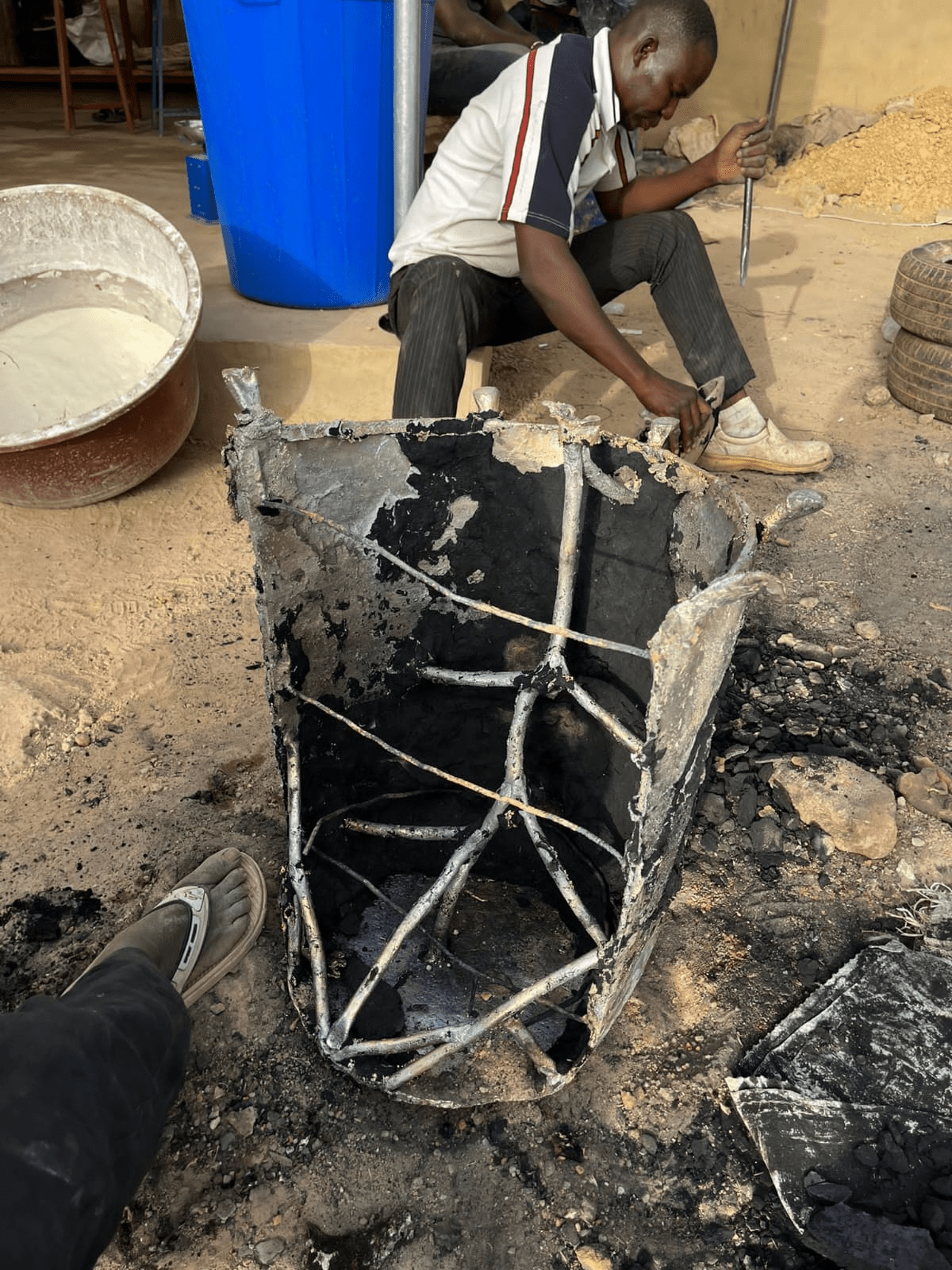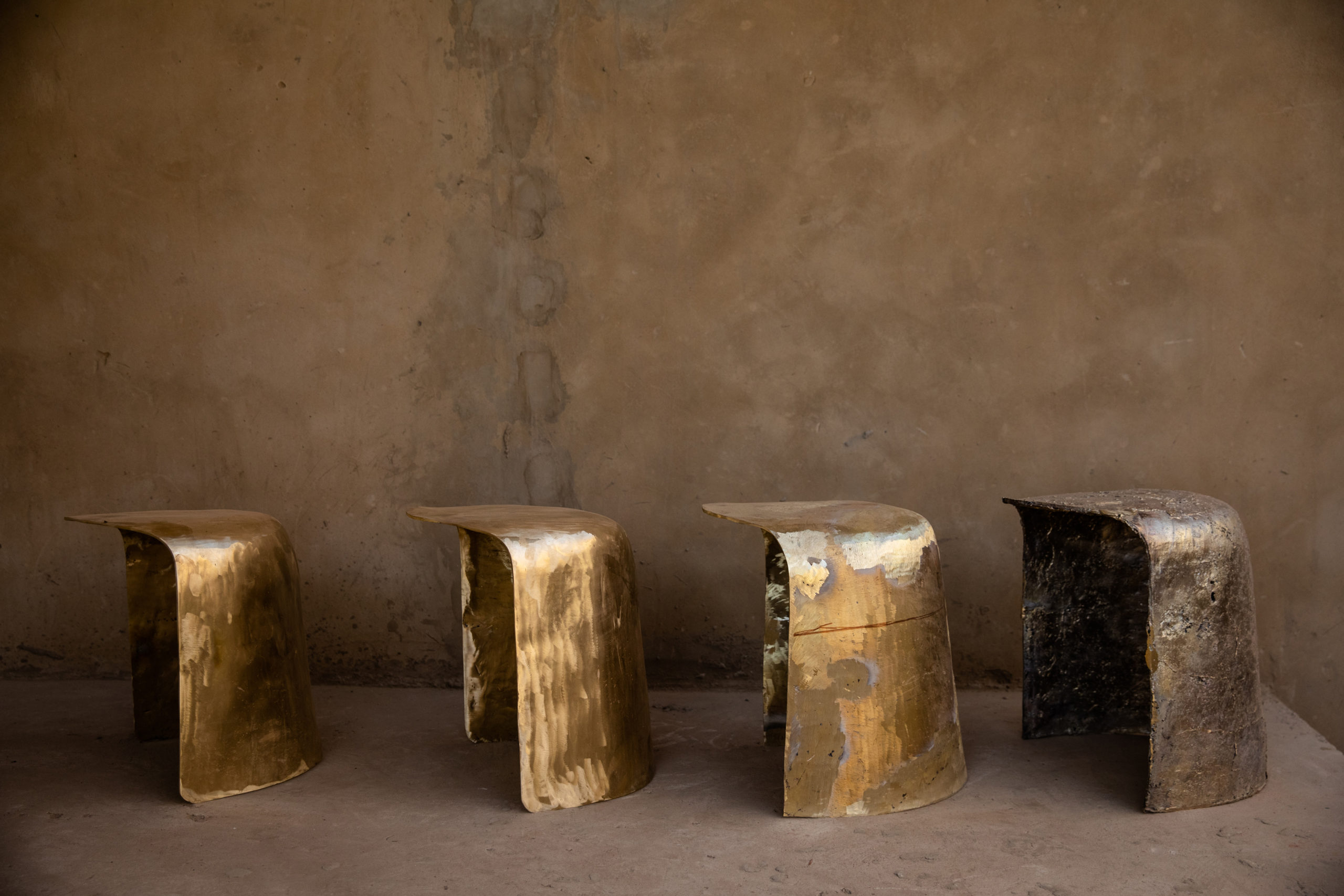 THE PALABRE CHAIR
First, a model in wax has been sculpted by Noé in minature and send in a plastic box full of water in a bus. The first palabre chair has been realized by Salfo Derme in Koudougou a city located at 100km of Ouagadougou. The chair is casted in 2 parts and then assembled as it is traditionally in wood before being welded. Due to the security situation in burkina Faso, the chair was put in a bus everytime Ambre came to Ouaga in order to follow the welding and finishes. It took us almost a year to finish the piece.
–
Tout d'abord, un modèle en cire a été sculpté par Noé en miniature et envoyé dans une boîte en plastique pleine d'eau dans un bus. La première chaise palabre a été réalisée par Salfo Derme à Koudougou une ville située à 100km de Ouagadougou. La chaise est coulée en 2 parties puis assemblée comme c'est traditionnellement le cas en bois avant d'être soudée. En raison de la situation sécuritaire au Burkina Faso, la chaise était mise dans un bus à chaque fois qu'Ambre venait à Ouaga afin de suivre les soudures et les finitions. Il nous a fallu près d'un an pour terminer la pièce.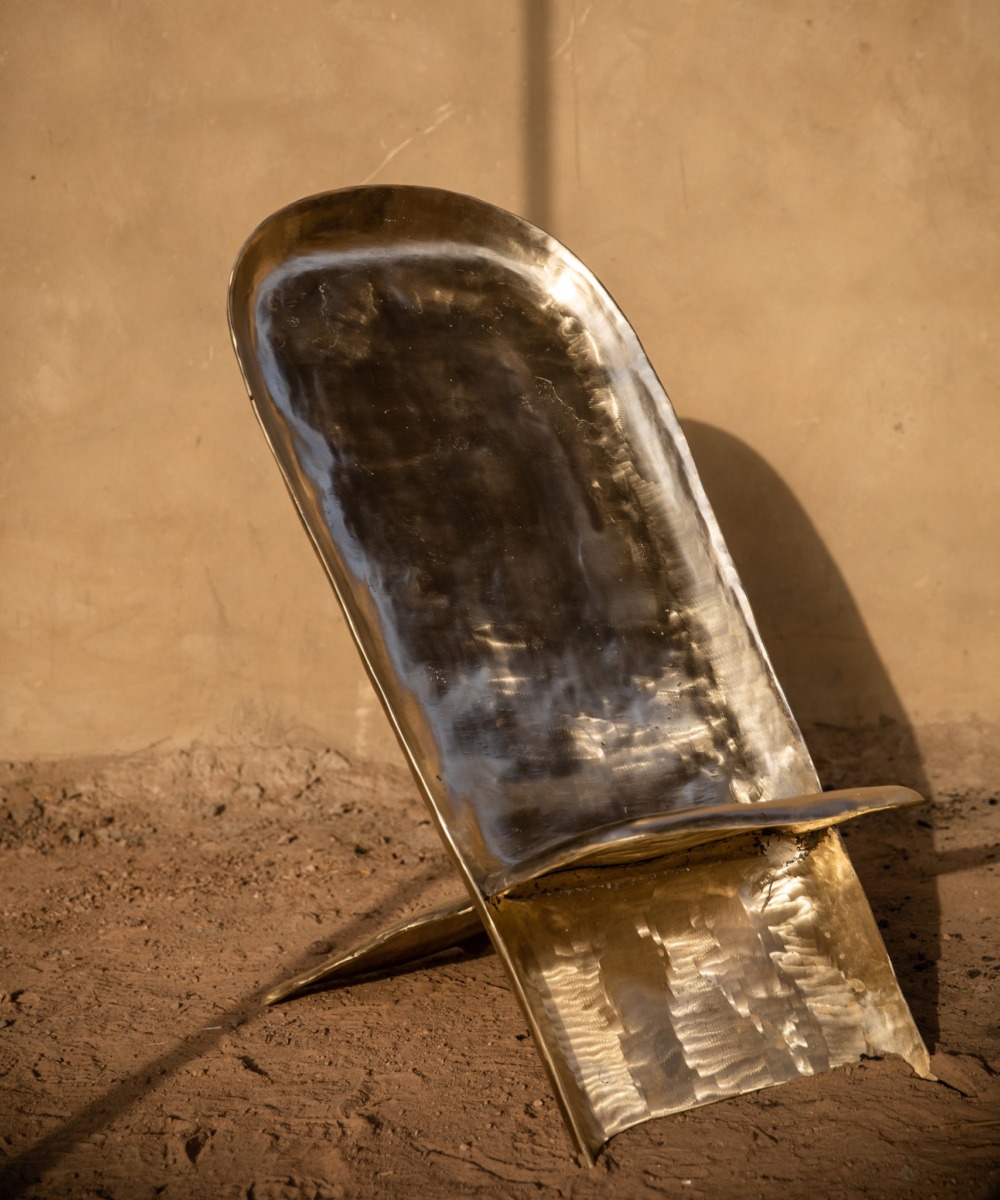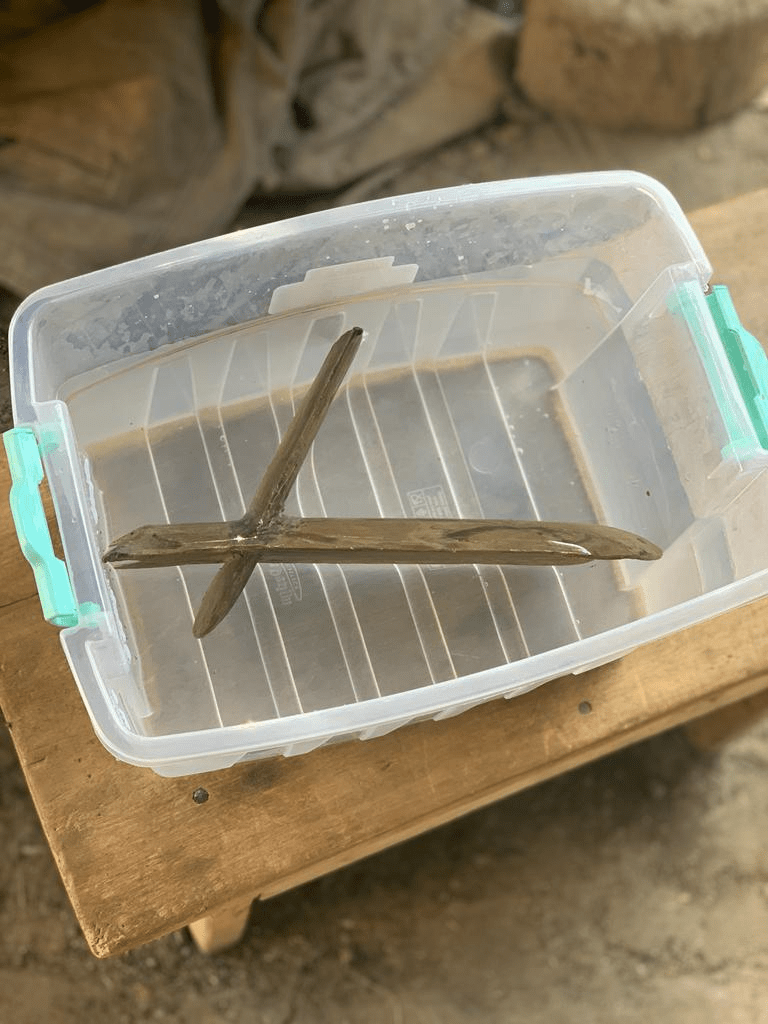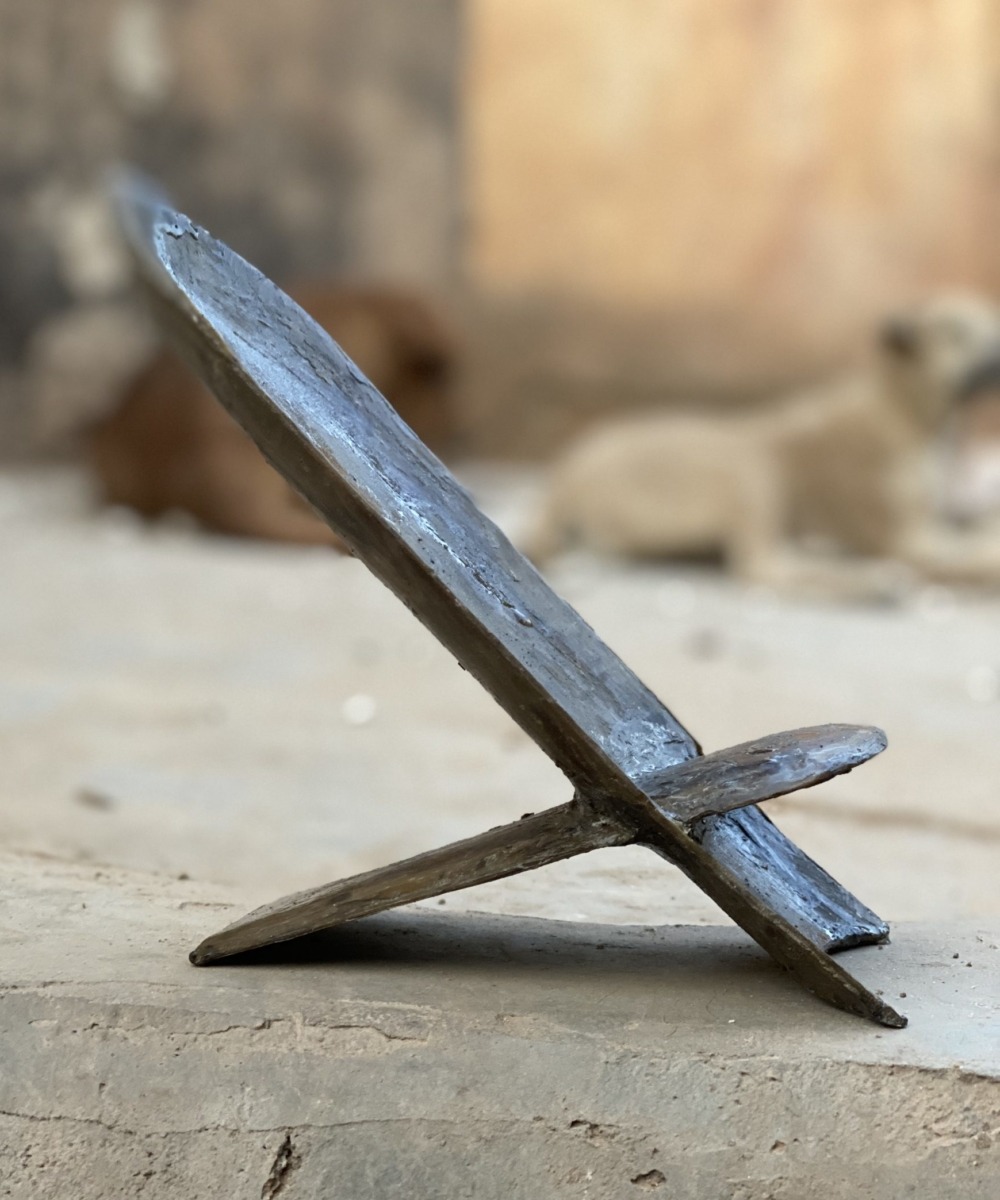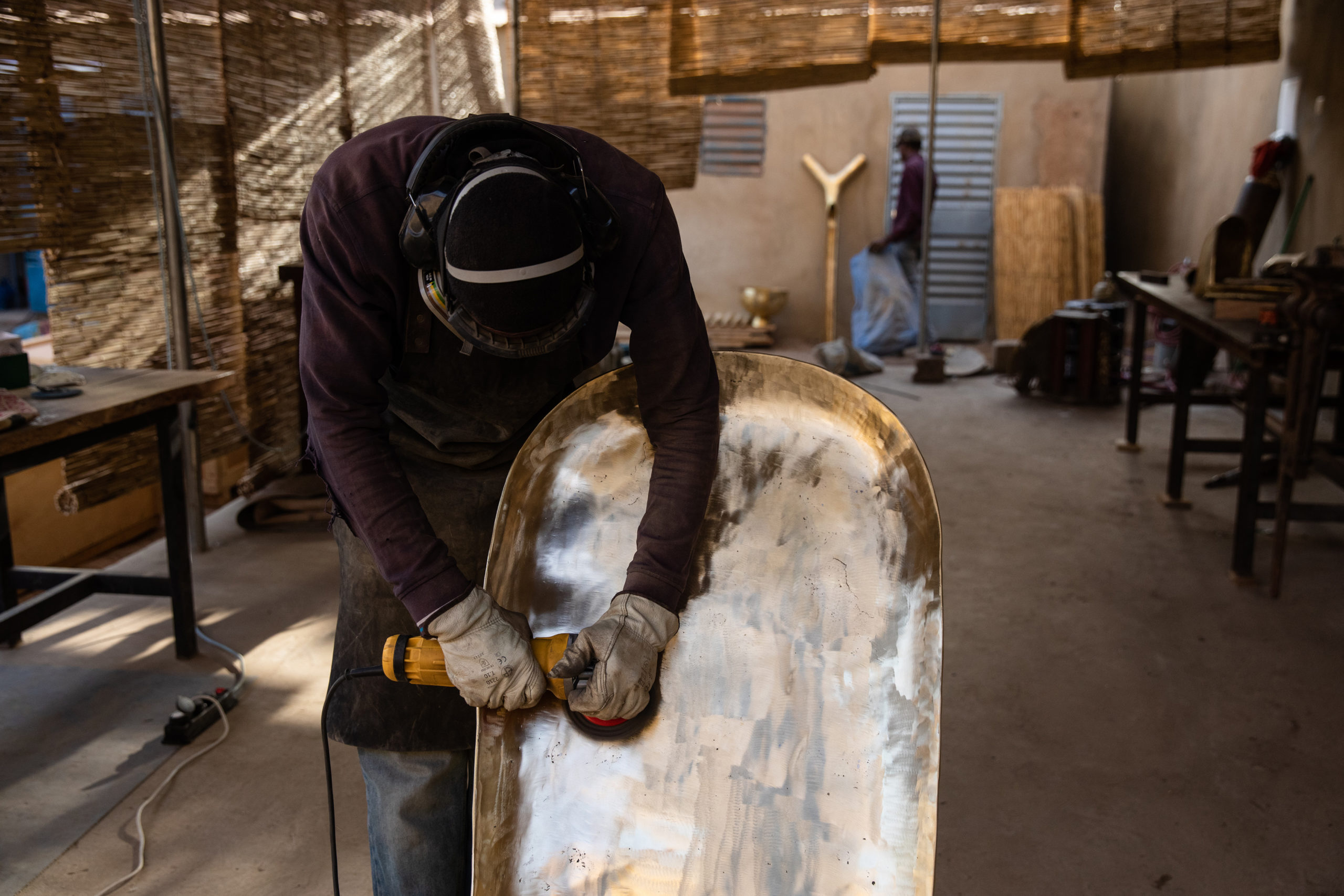 THE MASKS SCONCES
MAKS sconces are a tribute to ritual african masks and the richness of their forms. They were all sculpted by Noé Duchaufour-Lawrance during one of his trip to Ouagadougou at Denis Kabre's workshop.
–
Les appliques MAKS sont un hommage aux masques rituels africains et à la richesse de leurs formes. Ils ont tous été sculptés dans la cire par Noé Duchaufour-Lawrance lors d'un de ses séjours à Ouagadougou dans l'atelier de Denis Kabre.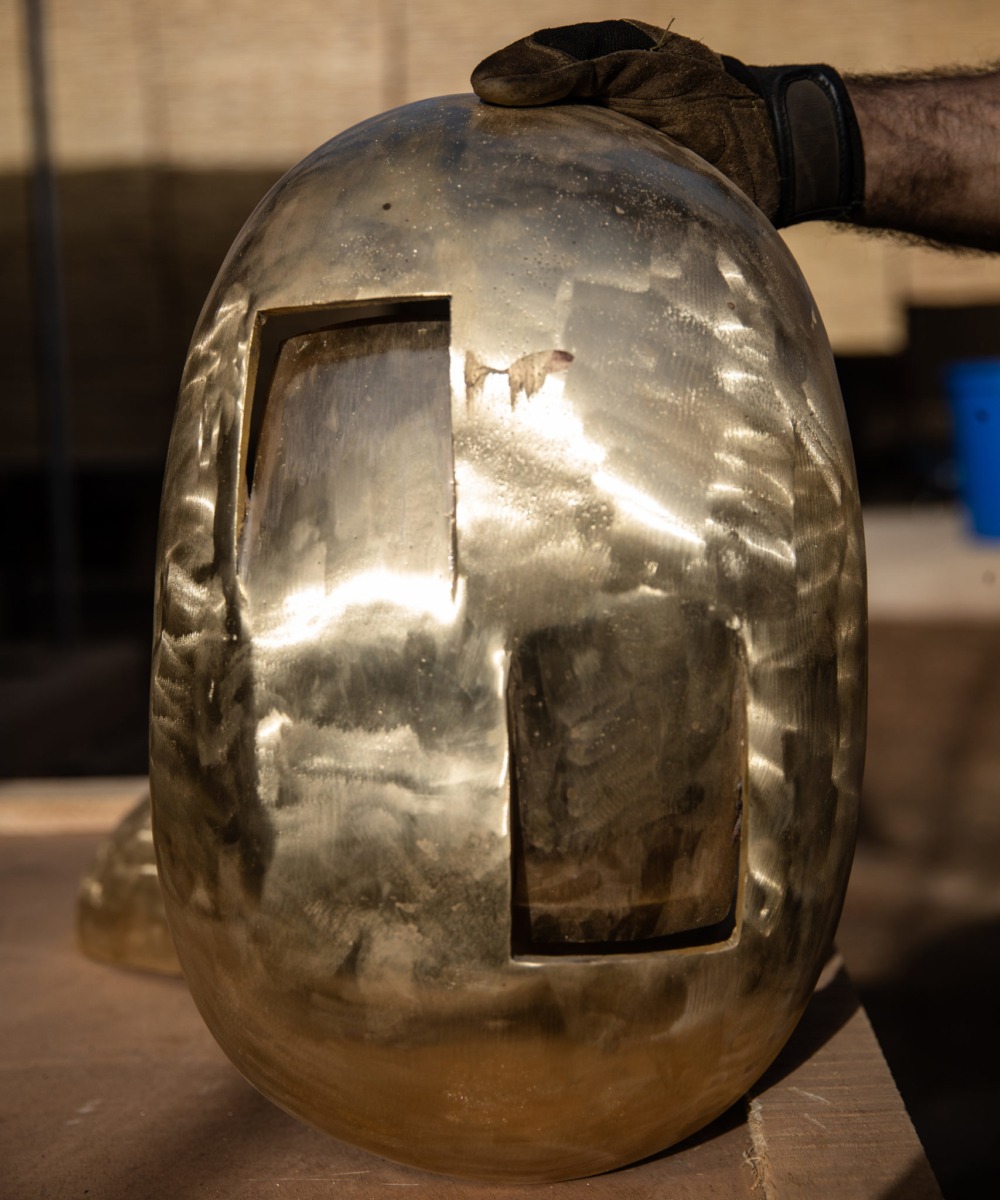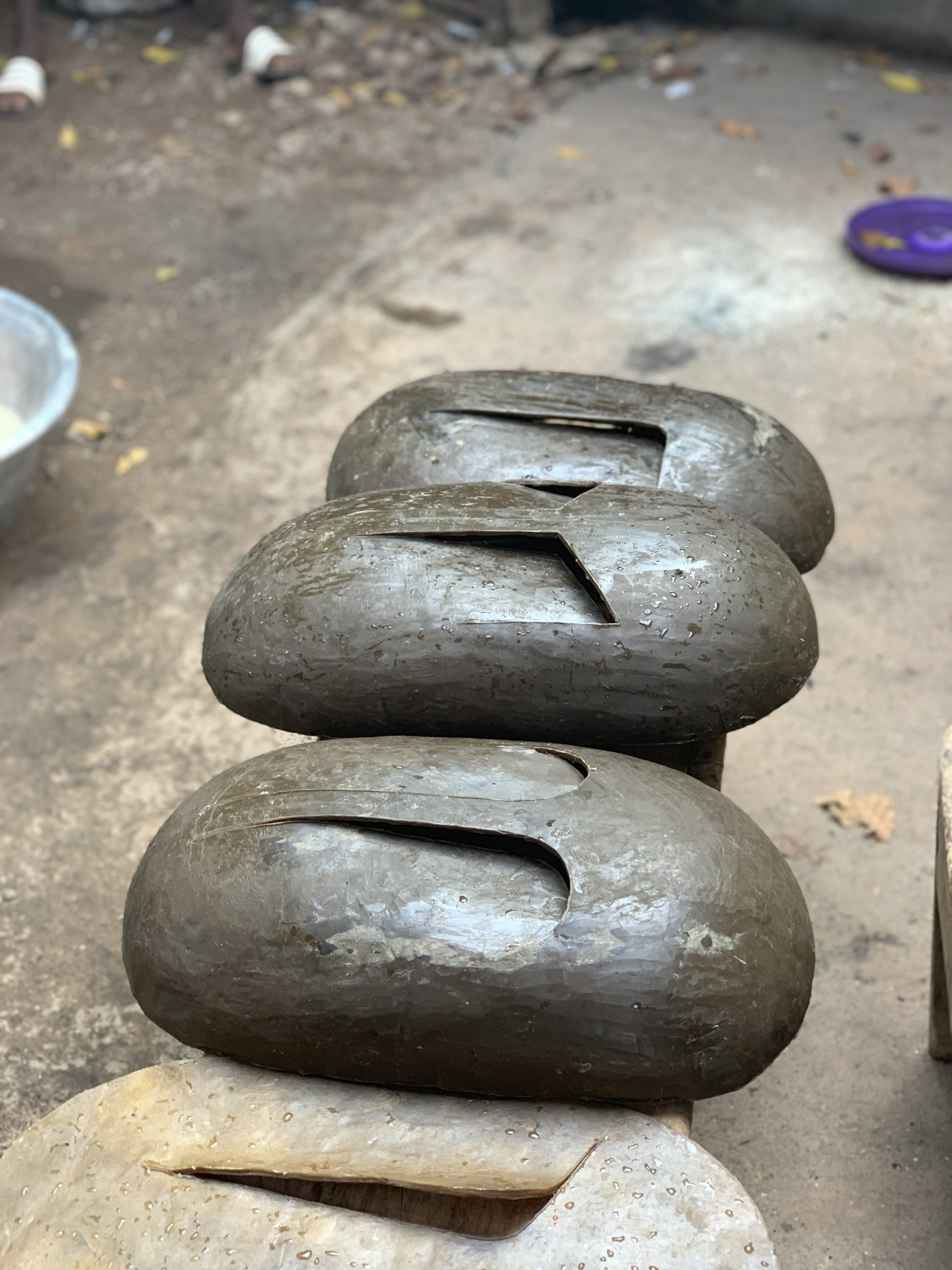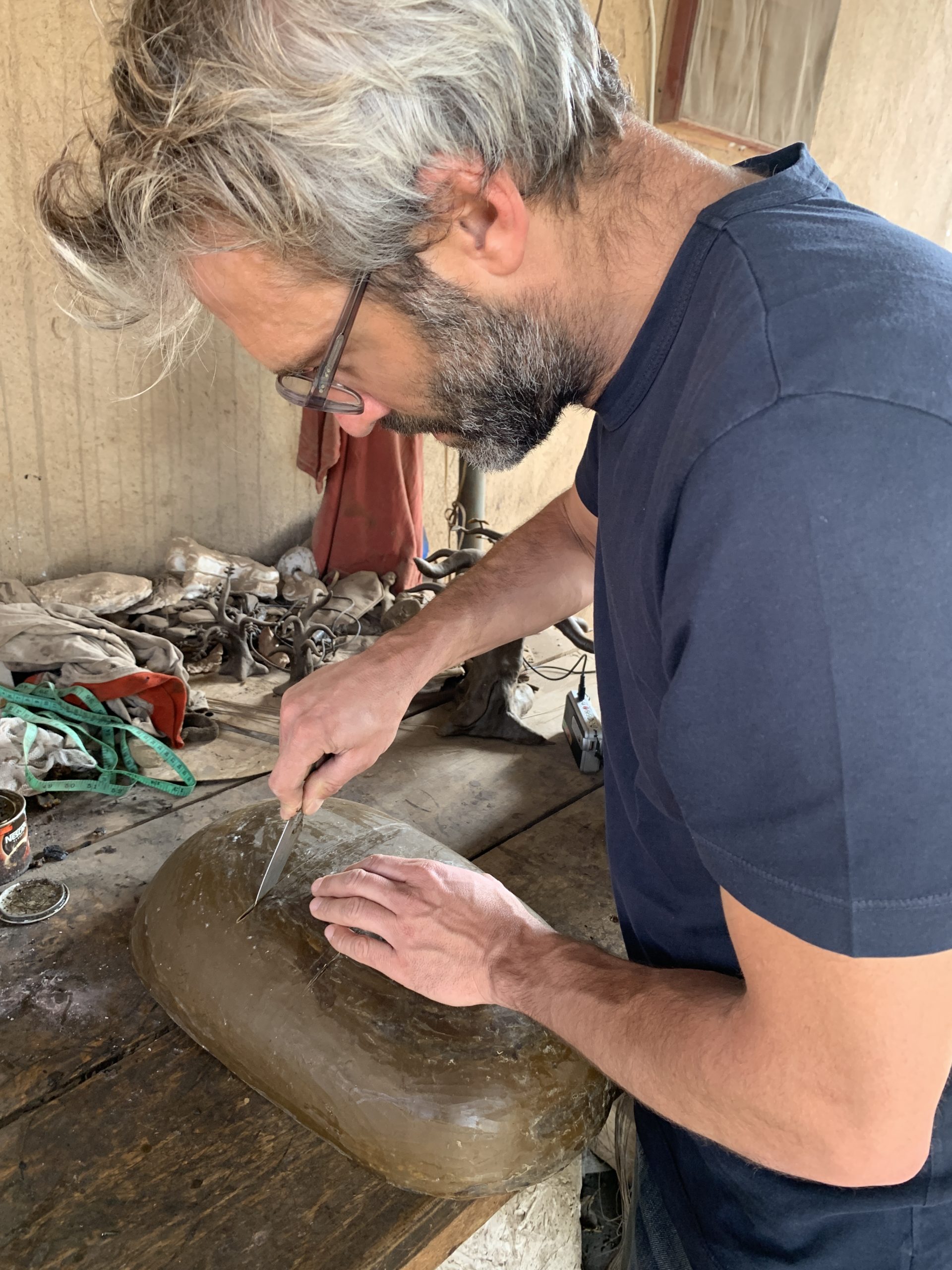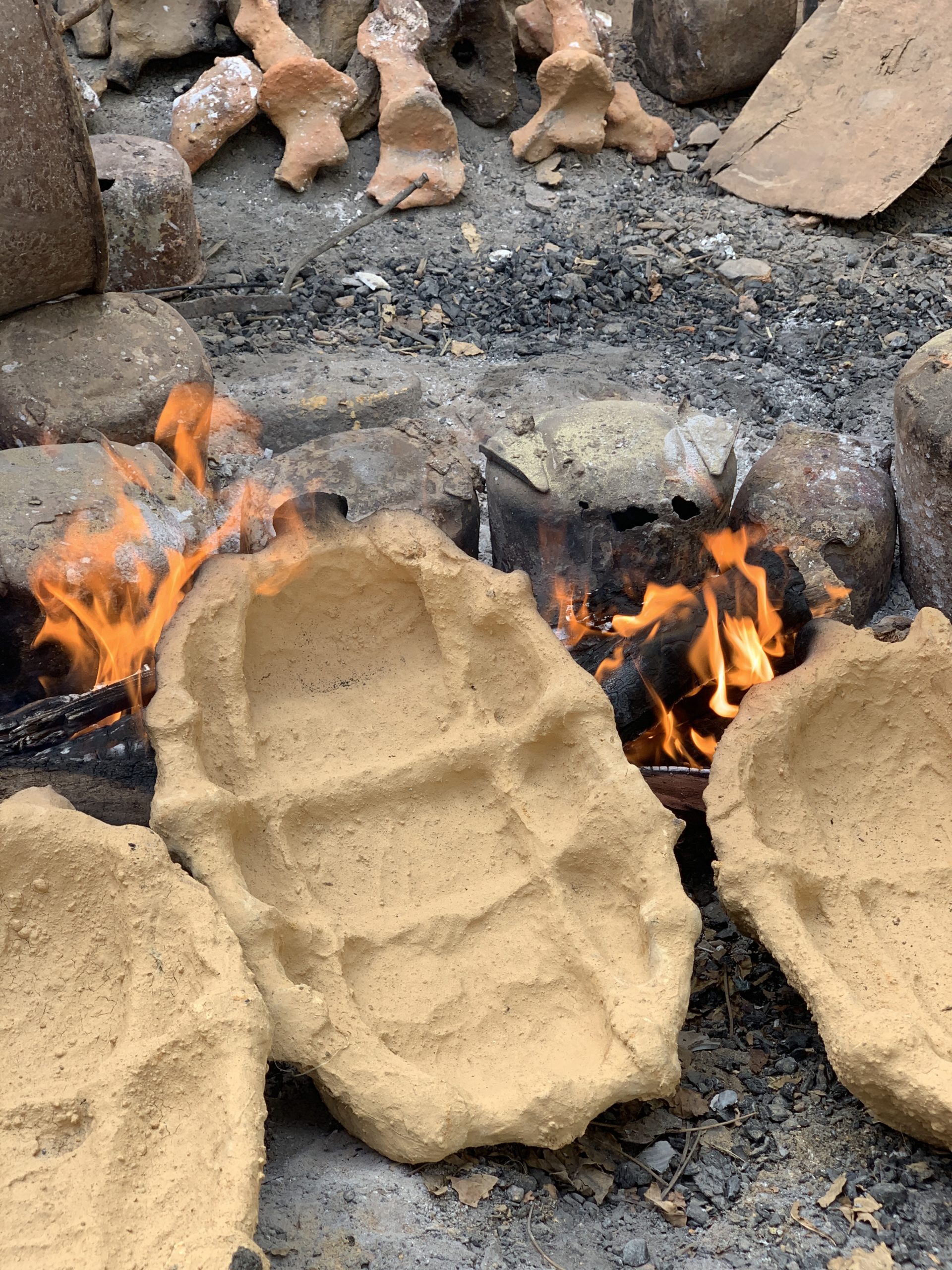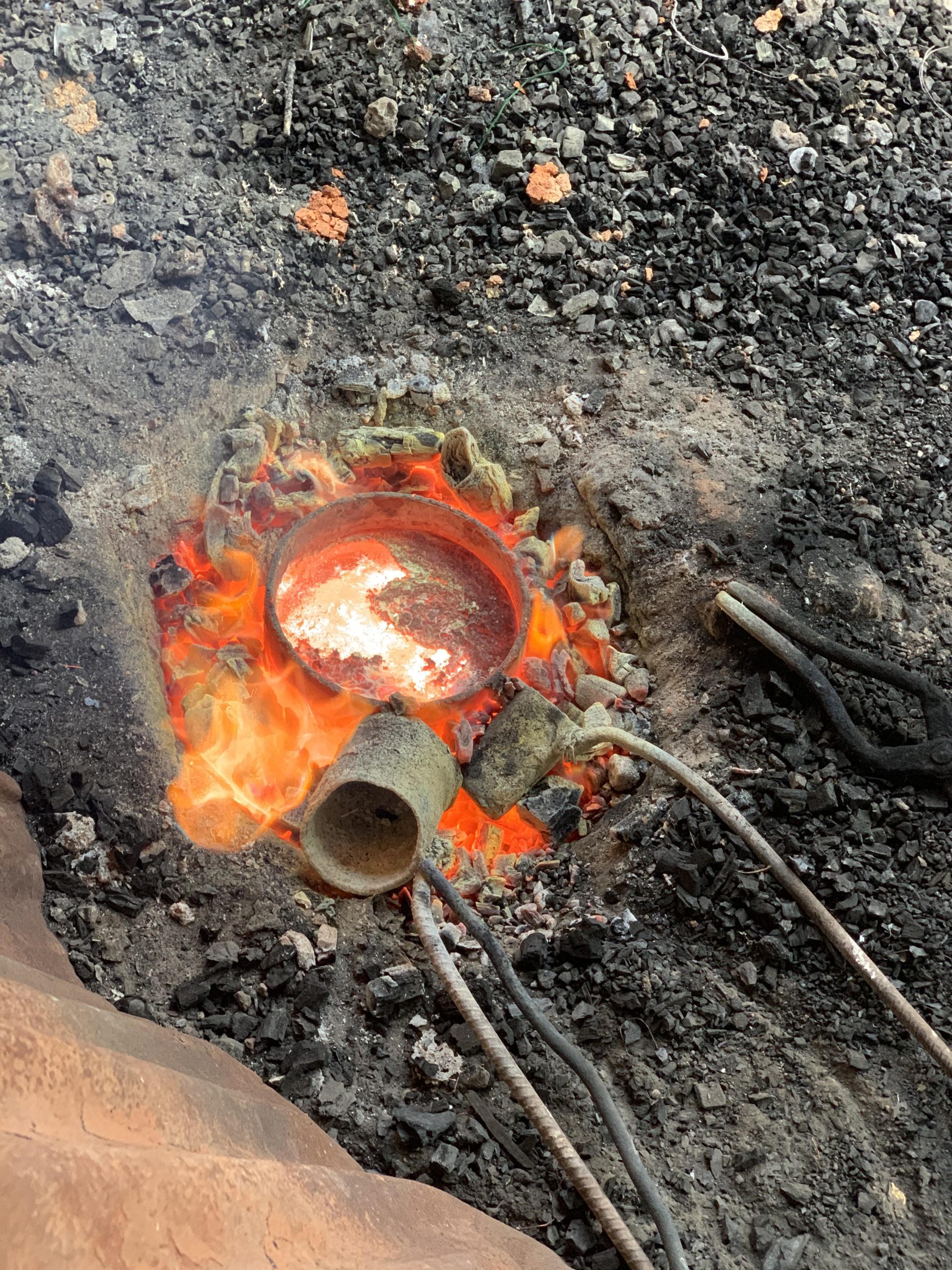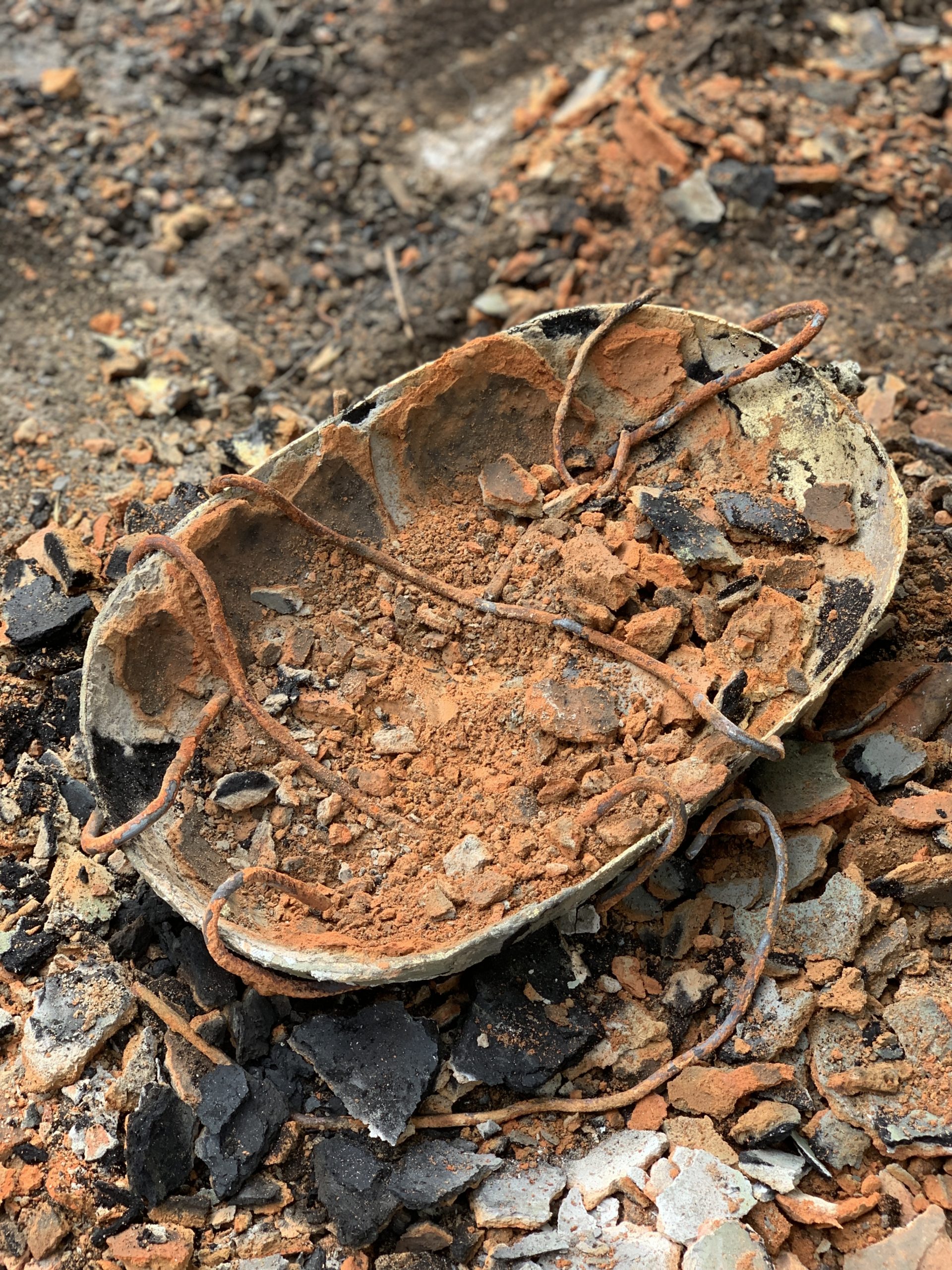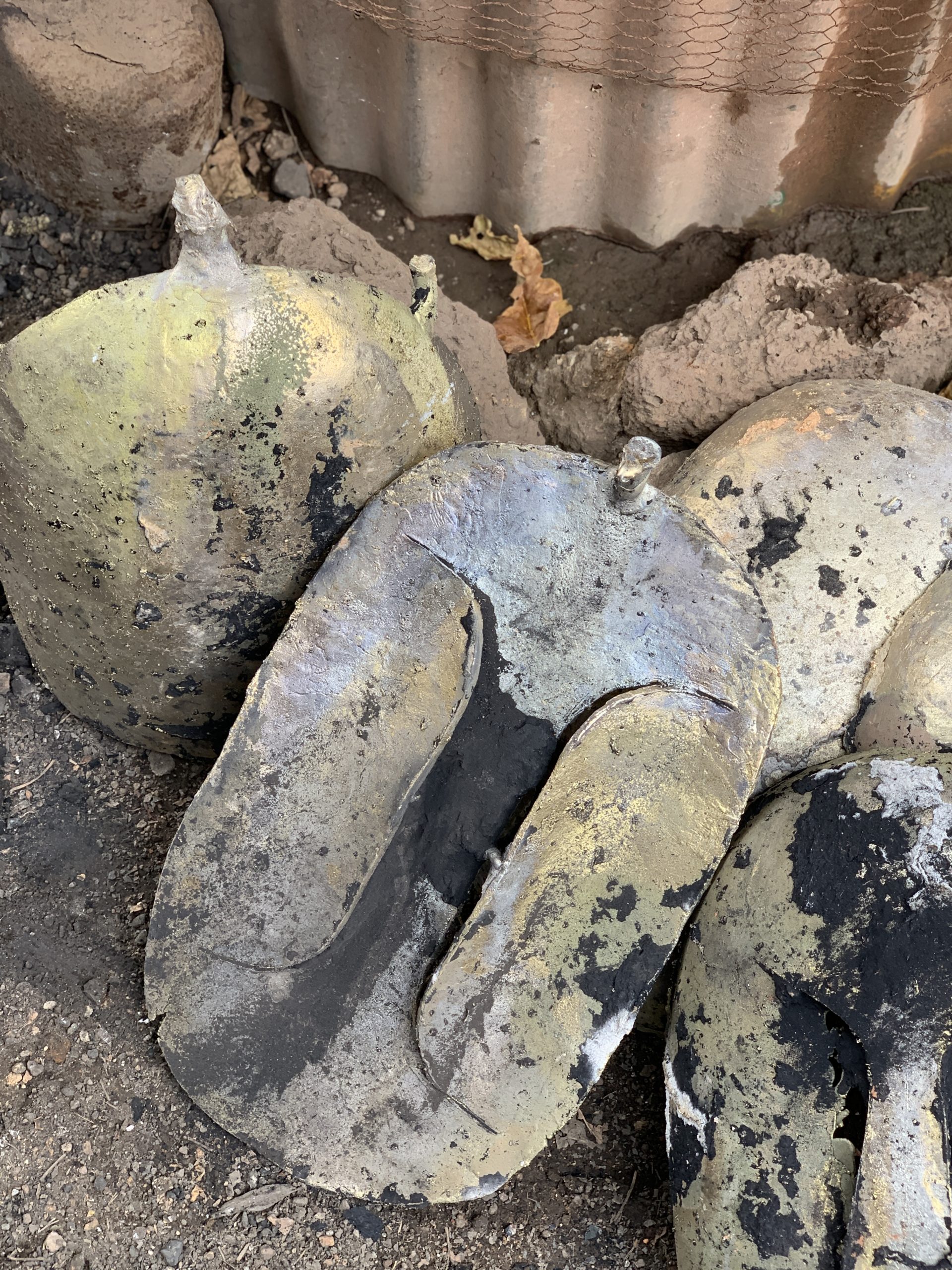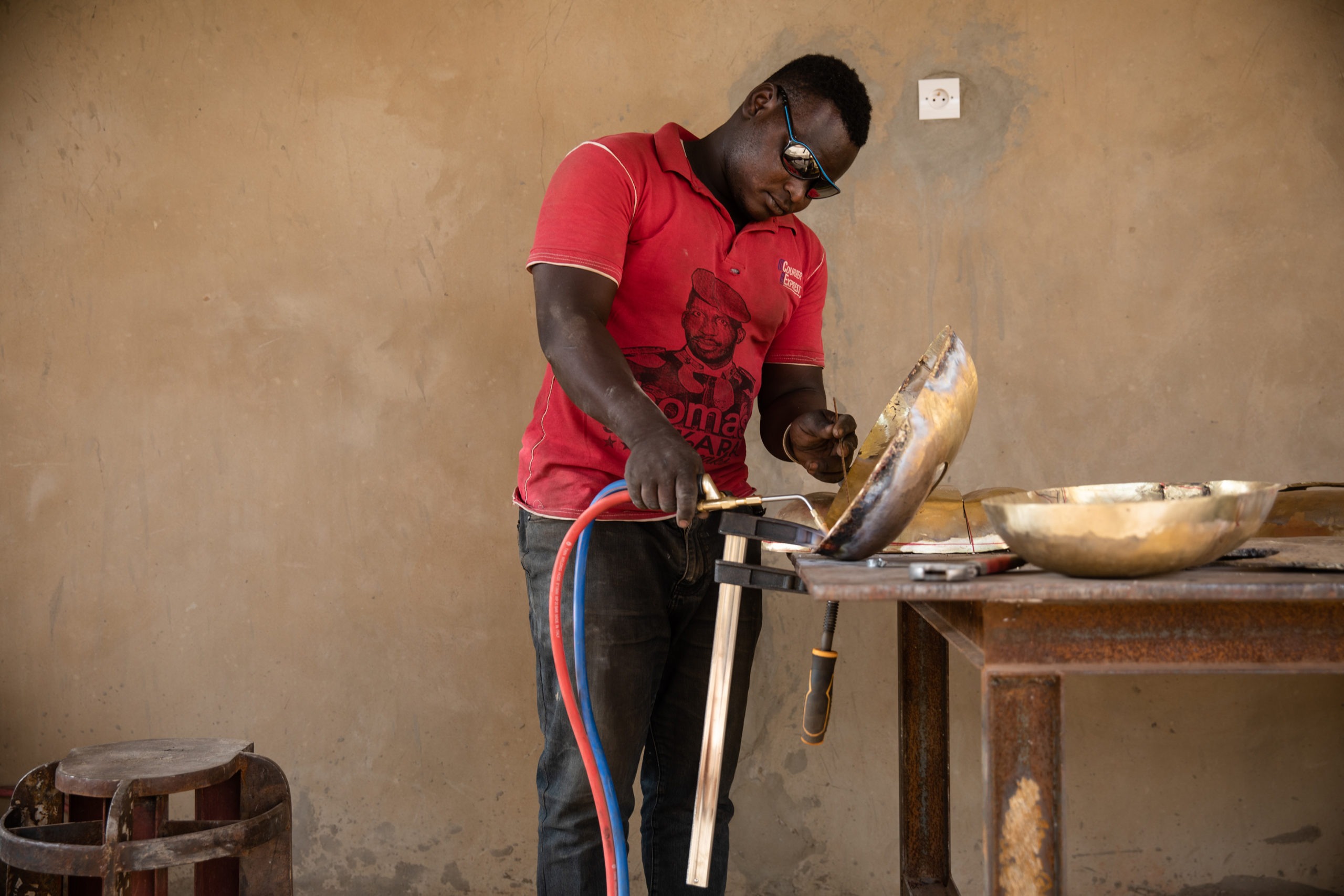 THE RETRO LAMP
The RETRO Lamp is the only object that is not directly inspired by an iconic object of Burkinabé culture. It is a nod to the city of Ouagadougou and its frenetic traffic. The object was directly carved in wax by Noé Duchaufour-Lawrance during one of his trips to Burkina Faso.
–
La Lampe RETRO est le seul objet qui ne s'inspire pas directement d'un objet iconique de la culture burkinabé. C'est un clin d'œil à la ville de Ouagadougou et à sa frénétique circulation. L'objet a été directement sculpté dans la cire par Noé Duchaufour-Lawrance lors d'un de ses voyages au Burkina Faso.