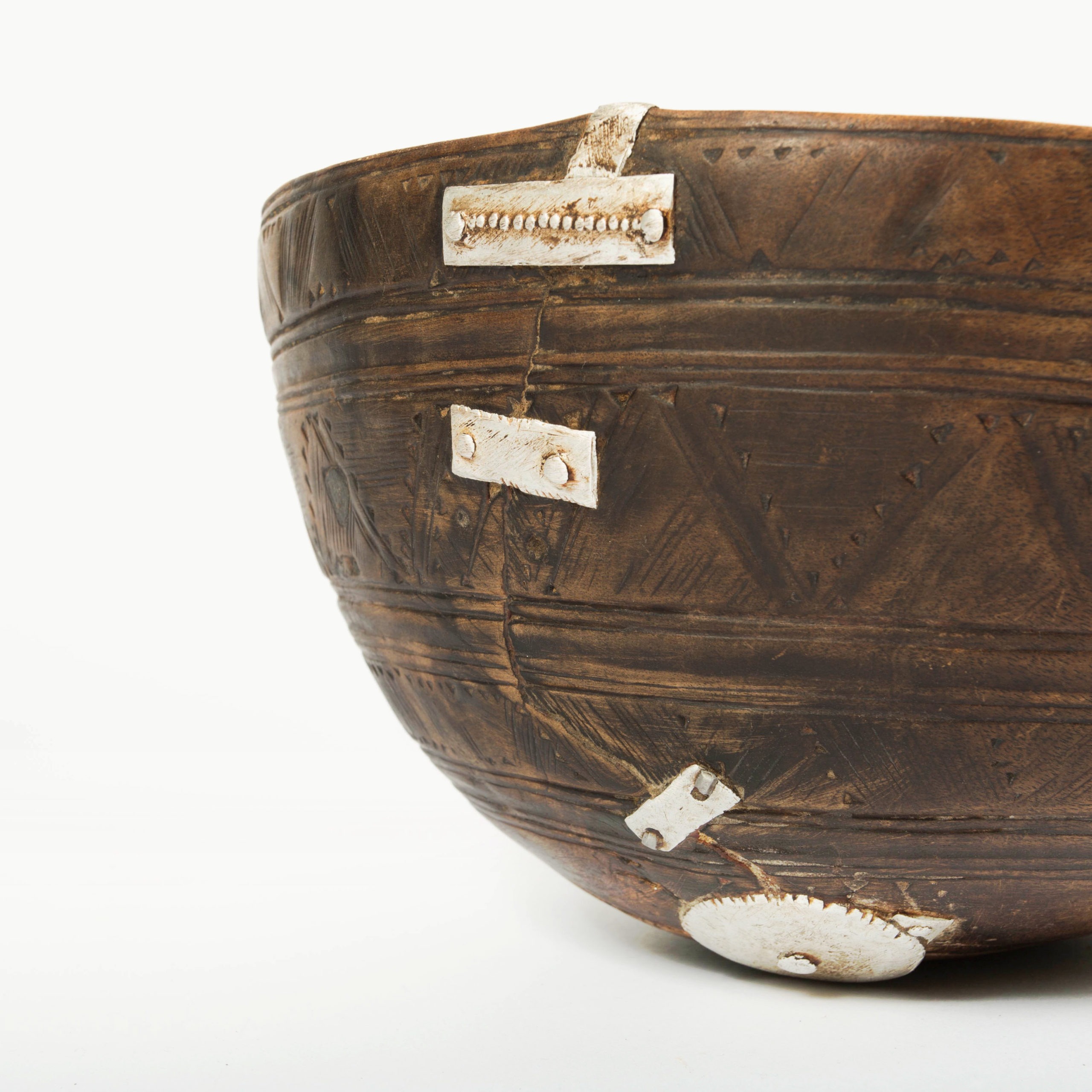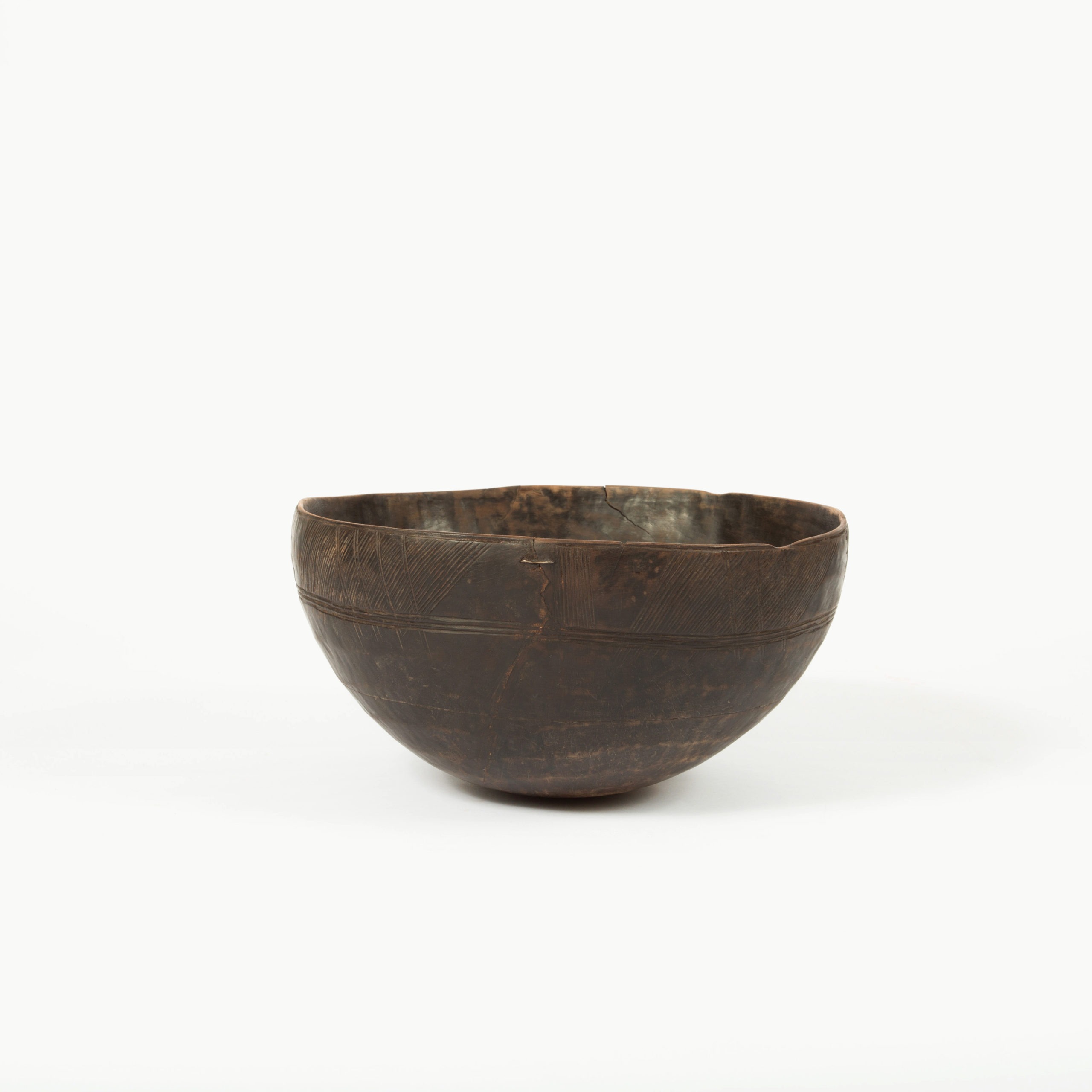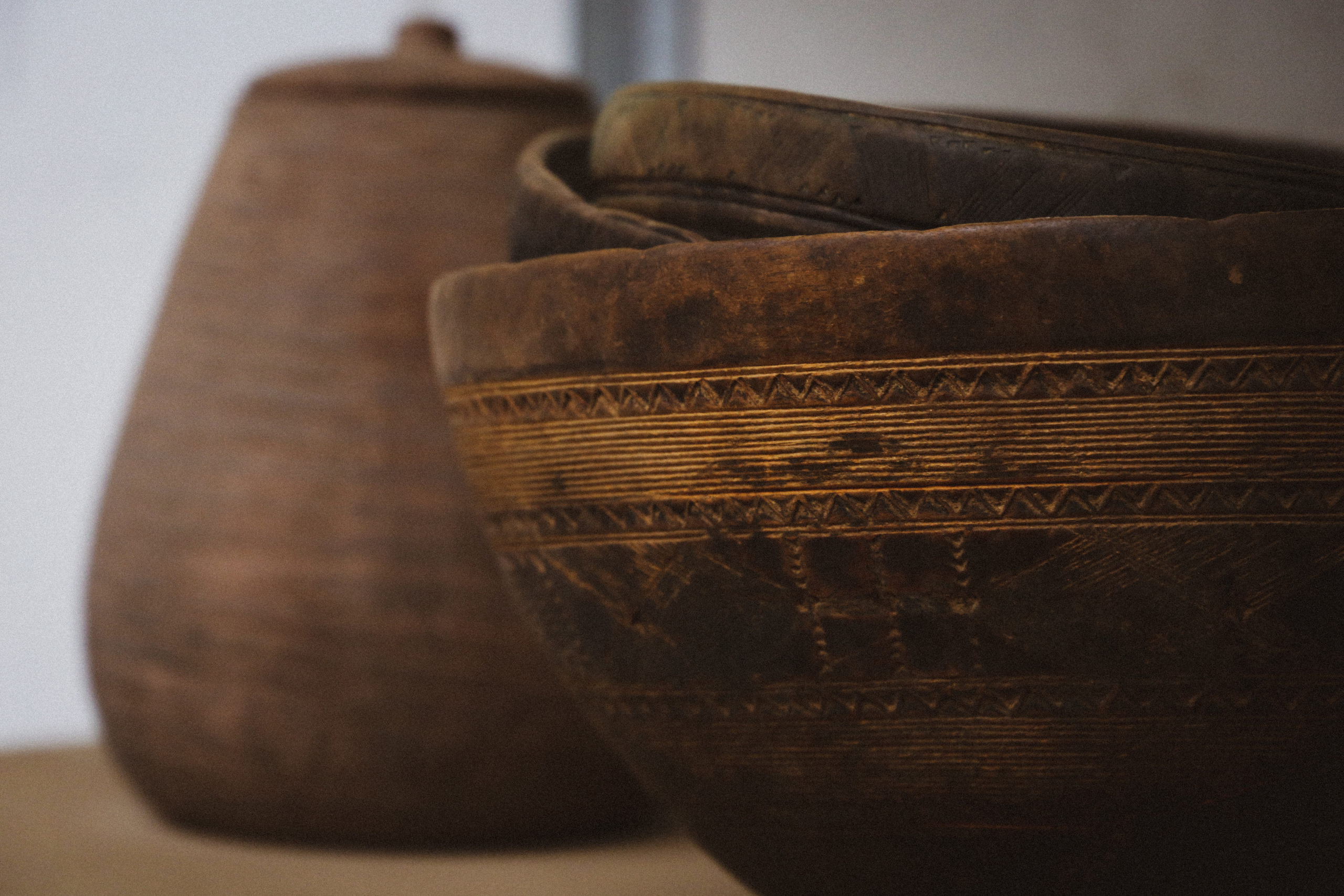 Calabash
D. 32 cm
Niger
Wood
This superb old wooden calabash has elegant patterns as well as marks of repairs using staples or tin cans.
The Tuaregs are a people of the Sahara desert. They are Nomads and are divided between Niger, Algeria, Libya, Mali and Burkina Faso. They move according to the seasons. This calabash served as a container for storing milk.
______________
Cette superbe calebasse ancienne en bois possède des motifs élégants ainsi que des traces de réparations à l'aide d'agrafes ou de récupération de conserves.
Les Touaregs sont un peuple du désert du Sahara. Ils sont Nomades et se répartissent entre le Niger, l'Algérie, la Libye, le Mali et le Burkina Faso. Ils se déplacent selon les saisons. Cette calebasse leur servait comme récipient pour conserver le lait.
Delivery from Paris within 1 or 2 weeks
Contact for purchase