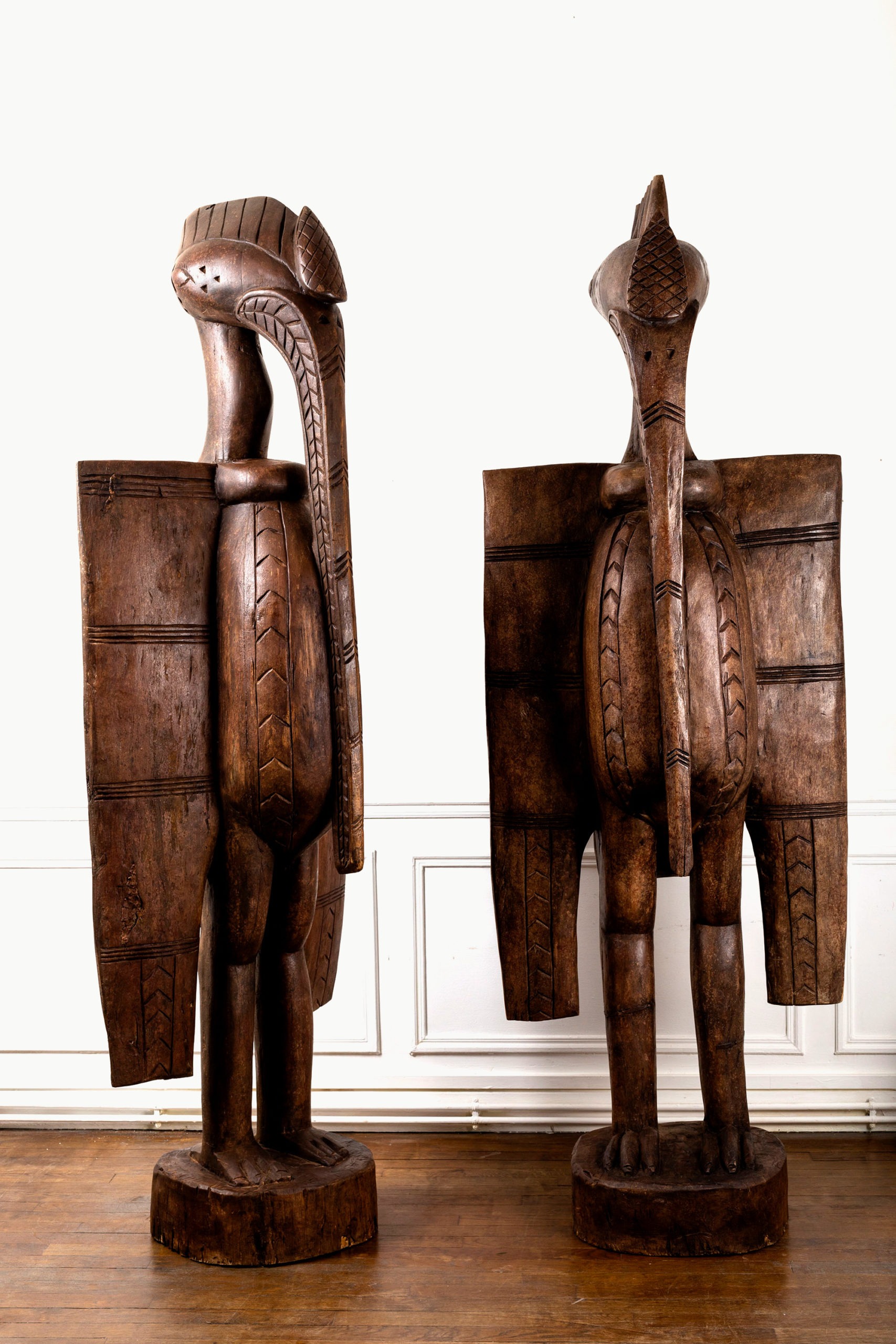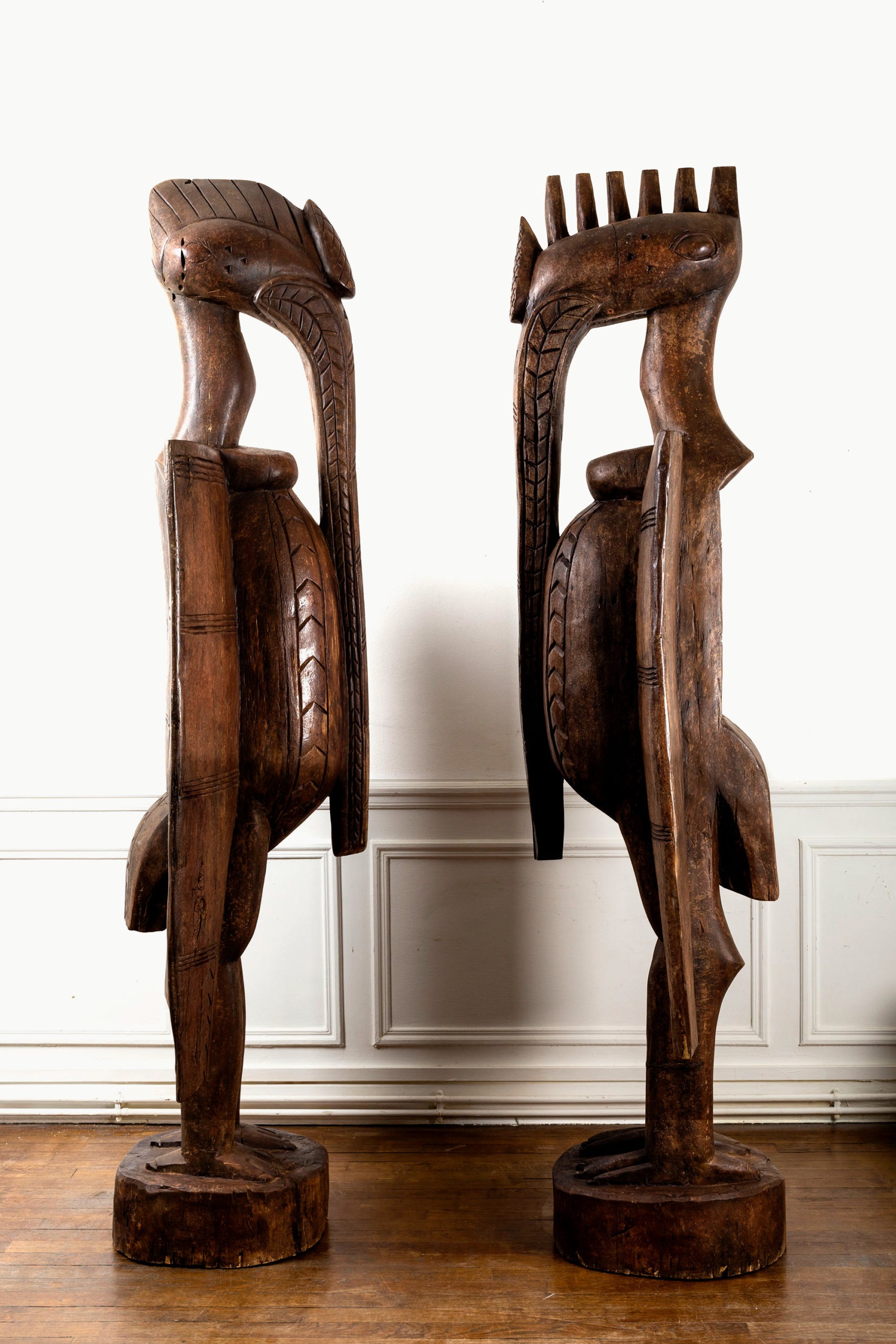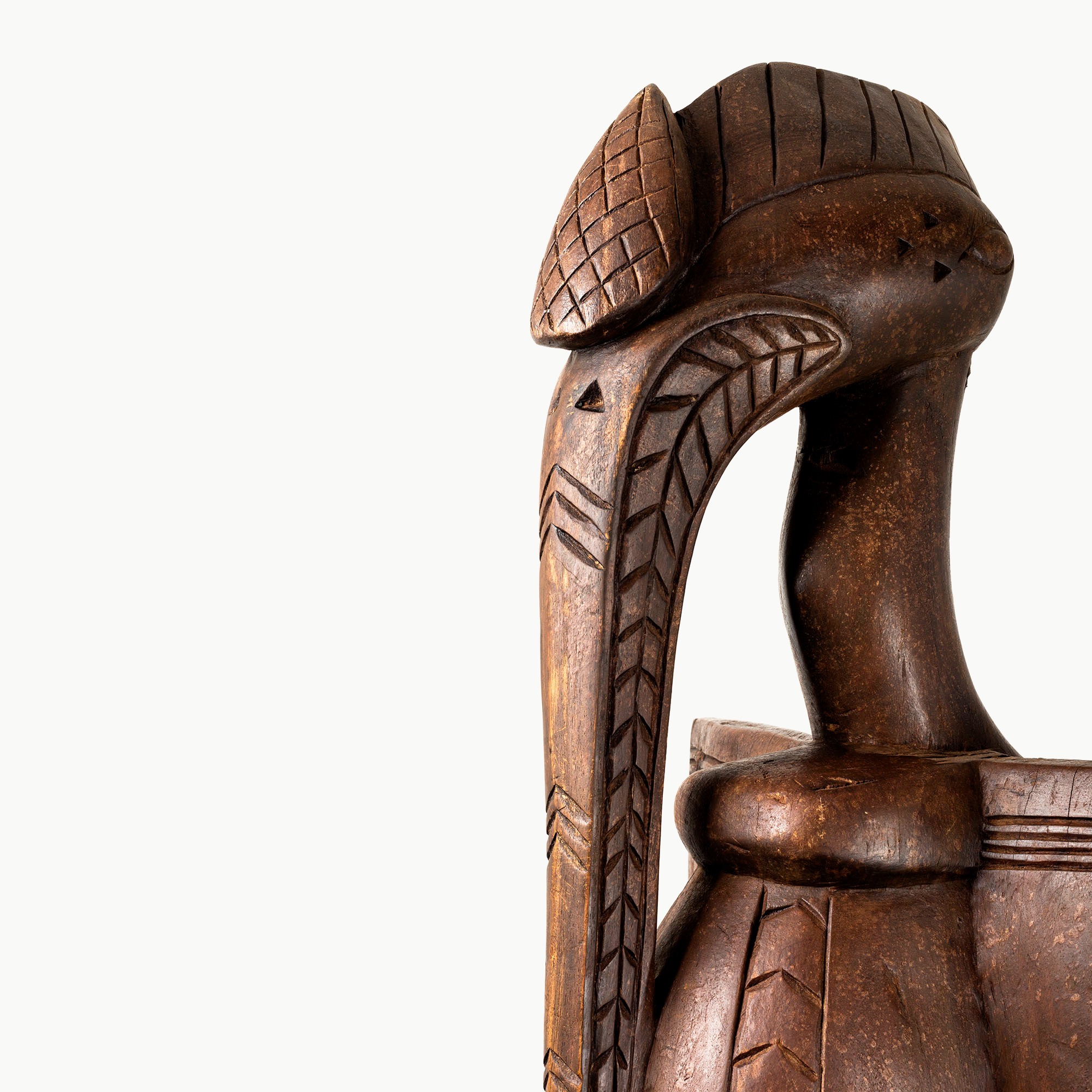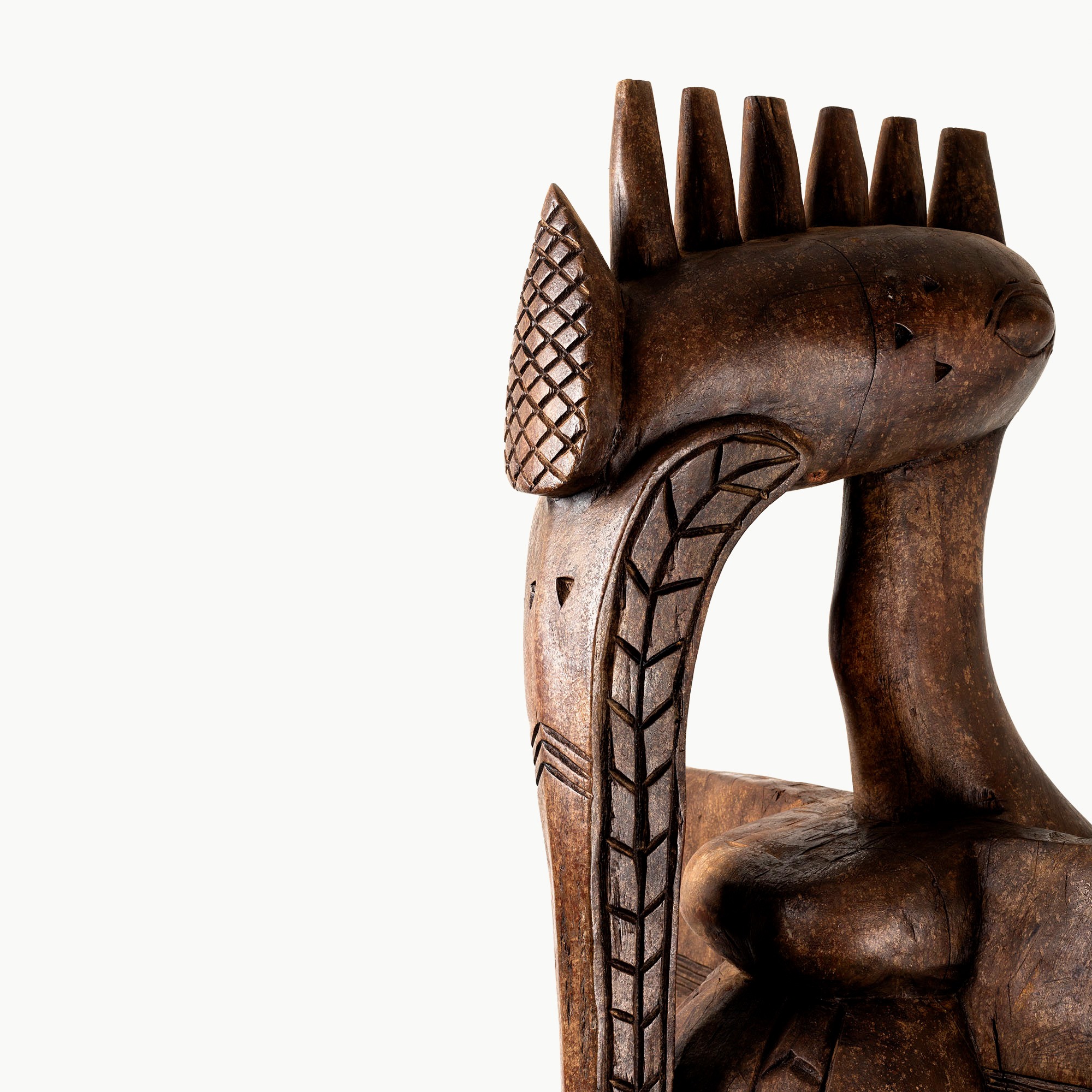 Hornbill
H. 205 cm
Ivory Coast
Wood
This superb heavy wooden sculpture called the Hornbill is the primordial bird of the Senoufos.
The Senufo are an ethnic group living between the Ivory Coast, Mali and Burkina Faso. They are mainly sedentary farmers who live in villages.
The hornbill is the favorite bird of the Senoufos: it is the protector par excellence. His rounded belly makes him a symbol of fertility and fertility. It also represents and evokes prosperity. This bird is in the Senufo myths, one of the first five animals to appear on earth along with the chameleon, the turtle, the snake and the crocodile. It transports the souls of the dead to the other world and is generally used in the initiation rites of the poro.
______________
Cette superbe sculpture en bois lourd appelée Calao est l'oiseau primordial des Sénoufos.
Les sénoufos sont un groupe ethnique habitant entre la Côte d'Ivoire, le Mali et le Burkina-Faso. Ce sont essentiellement des agriculteurs sédentaires qui vivent dans des villages.
Le calao est l'oiseau fétiche des sénoufos : il est le protecteur par excellence. Son ventre arrondi fait de lui un symbole de fécondité et de fertilité. Il représente et évoque aussi la prospérité. Cet oiseau est dans les mythes sénoufos, l'un des cinq premiers animaux apparus sur terre avec le caméléon, la tortue, le serpent et le crocodile. Il transporte les âmes des morts dans l'autre monde et sert généralement dans les rites initiatiques du poro.
Delivery from Paris within 1 or 2 weeks
Contact for purchase