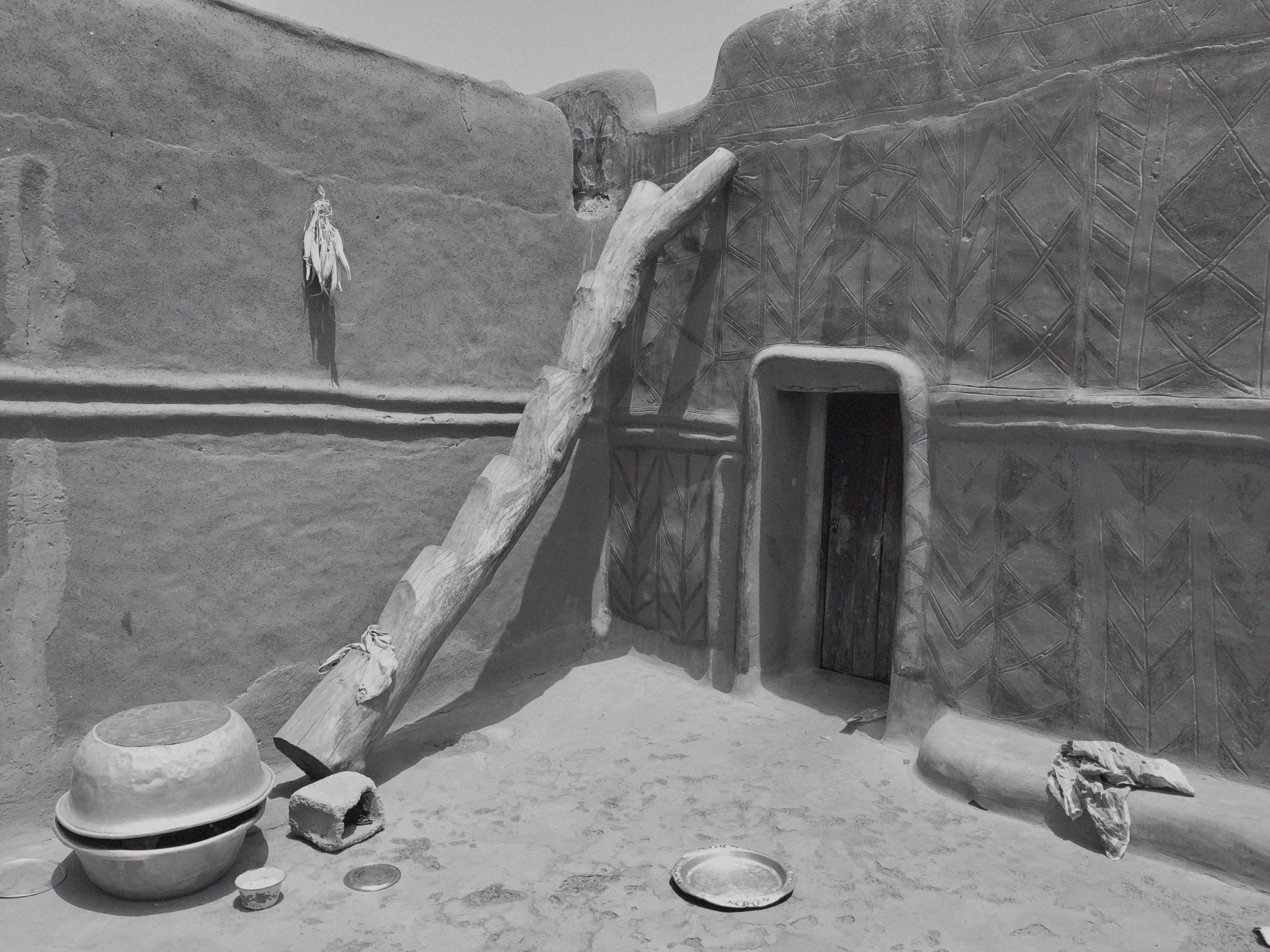 NEW COLLECTION WITH NOÉ DUCHAUFOUR-LAWRANCE
Maison Intègre is set to launch a new collection in collaboration with the multifaceted French designer Noé Duchaufour-Lawrance, whose inventive approach to the quintessential shapes found in Tiebélé, a traditional Kassena village located in the south of Burkina Faso, as well as other elements ever-present in the Burkinabe culture, has allowed him to create six sculptural pieces that counterpart each other.
Noé travelled to Burkina Faso and found himself exceptionally inspired by the country's traditions and ways of living, particularly the lost wax technique boosted by Maison Intègre. He worked together with the bronzesmiths and artisans at Maison Intègre's workshops in Ouagadougou to create the pieces for this collection that will be revealed to the public at Les Ateliers Courbet, in New York City, from May 11th to July 26th 2022.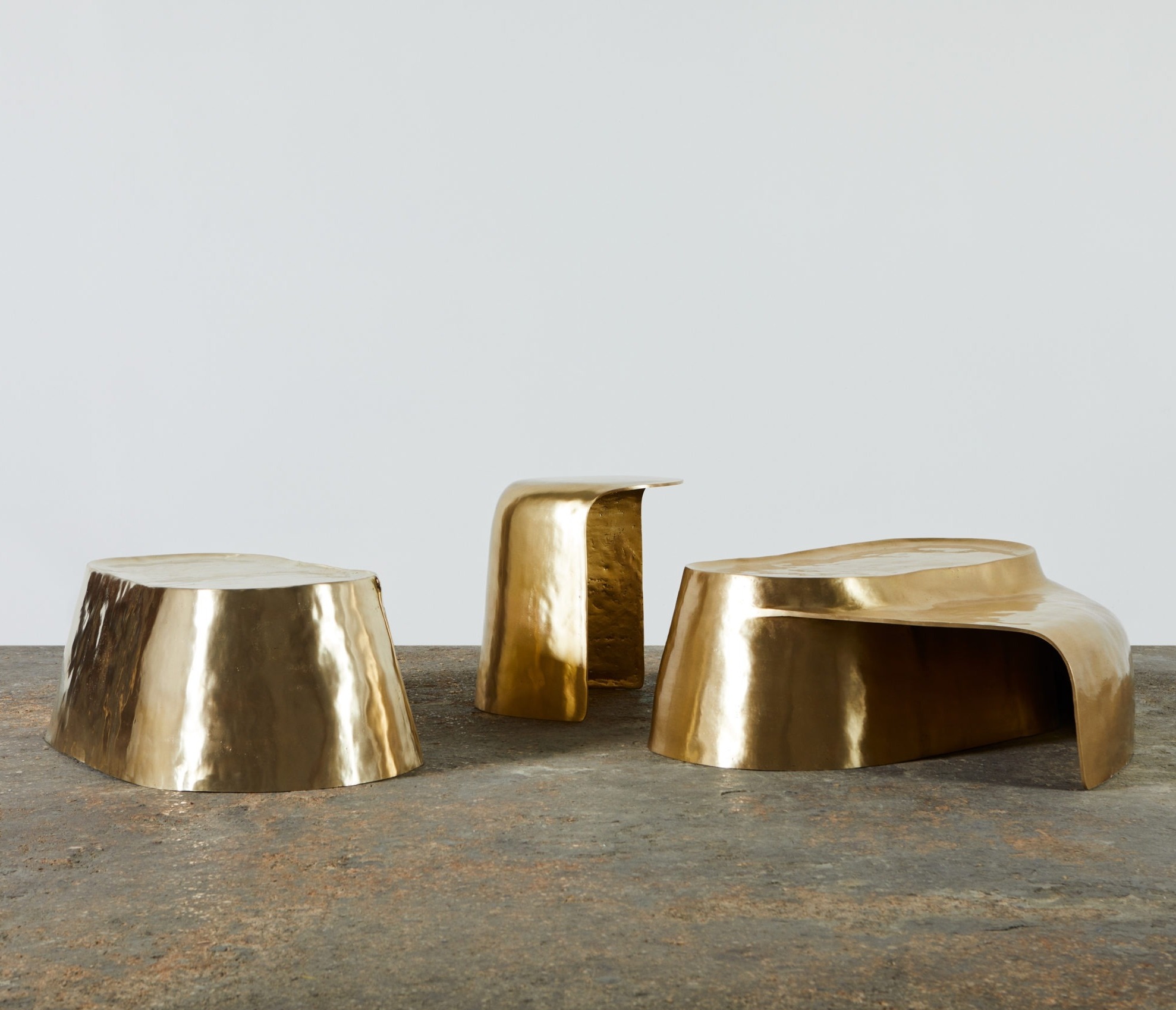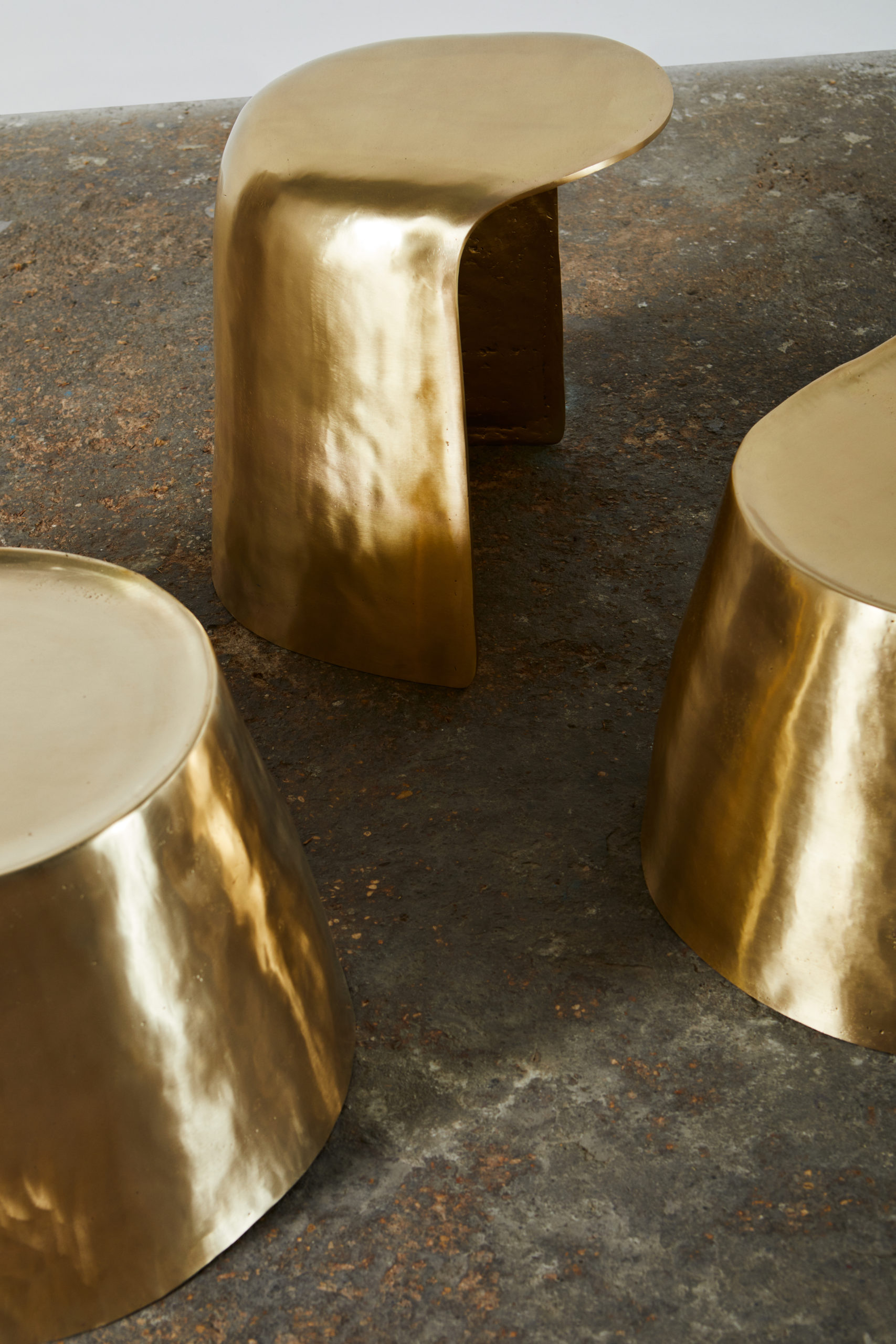 THE MAKING OF THE COLLECTION
In close collaboration with Maison Intègre's team of bronzesmiths and artisans and through the poetry of place, Duchaufour-Lawrance was able to create a series of interconnected works that speak one shared language through shape and materiality. Together, Duchaufour-Lawrance, Jarno, and the Burkinabe bronzesmiths worked to shape beeswax to create molds for the final bronze pieces. The magnificence of these works ultimately derives from a kind of imperfect perfection encouraged by fissures in the natural material.

Read more...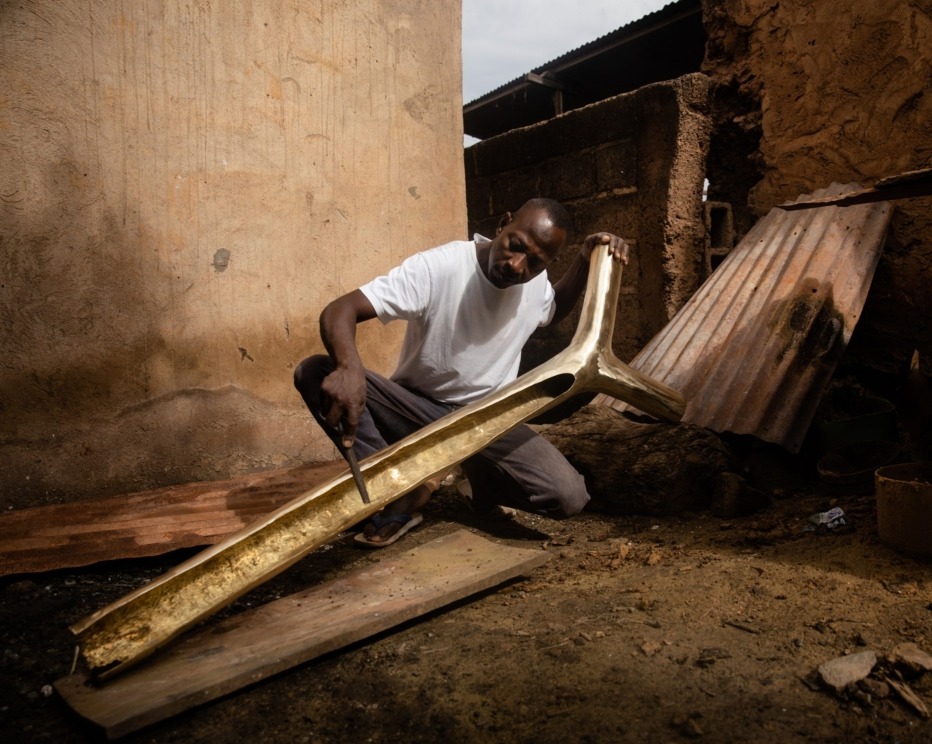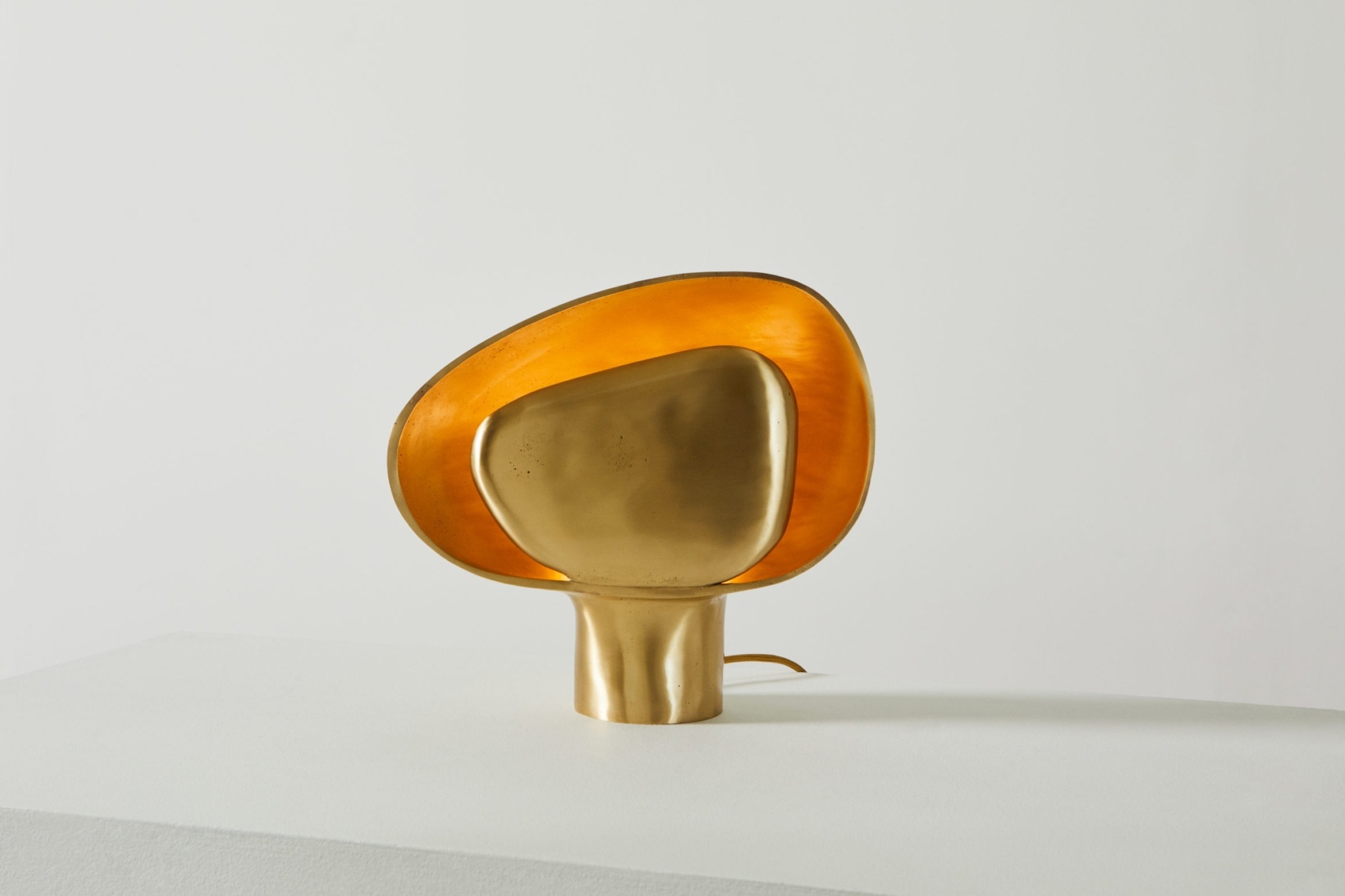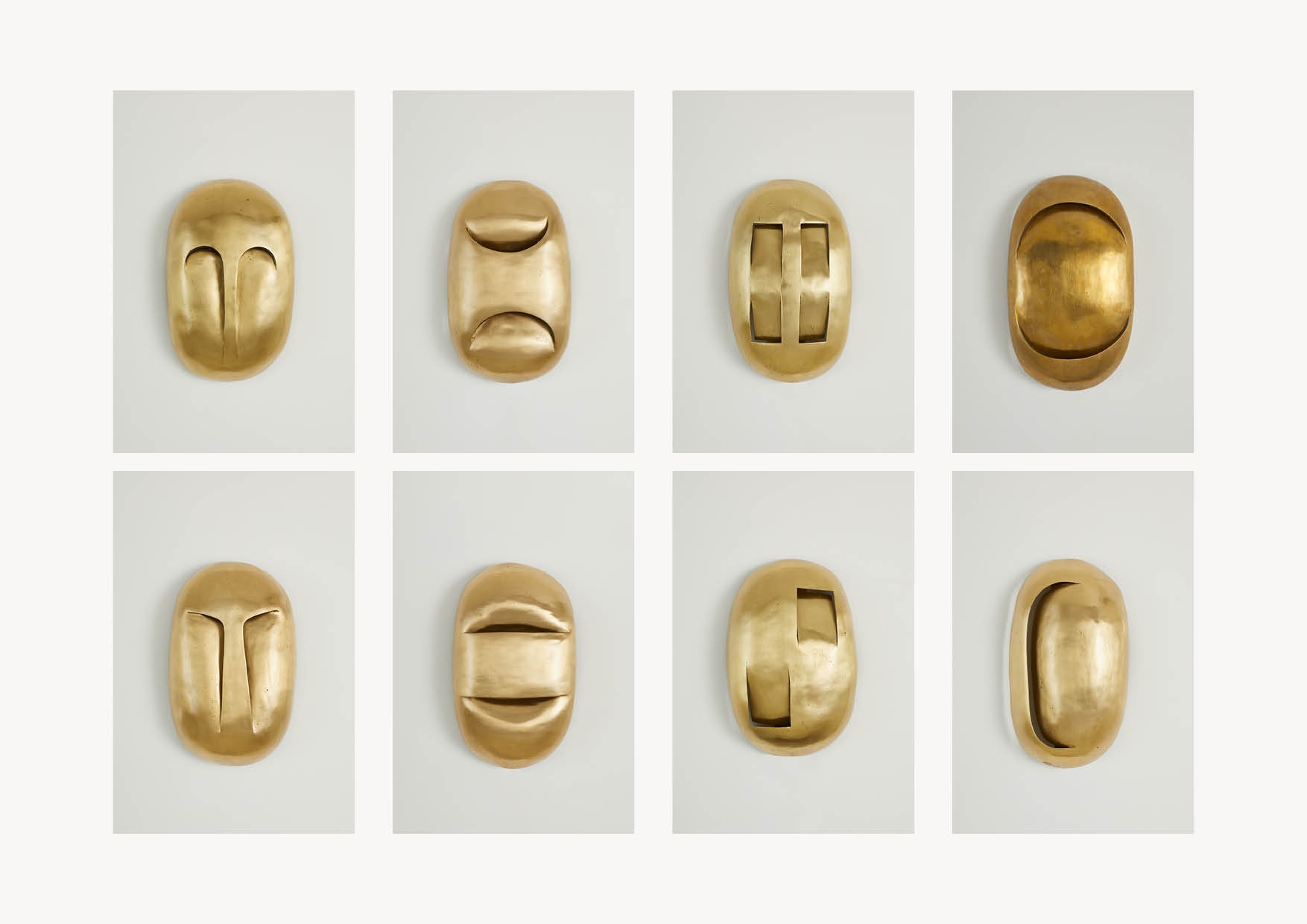 About Maison Intègre
Maison Intègre was born out of the desire to celebrate and support the craft heritage of West Africa and, in particular, the lost wax bronze technique, which is a strong tradition in Burkina Faso. Maison Intègre works closely with fifteen bronze craftspeople in Ouagadougou. While remaining mindful of the importance of the legacy behind such crafts, Maison Intègre explores applications with bronze as a living, organic material that can be molded into new forms to expand its recognition beyond the physical borders of Burkina Faso.

Read more...