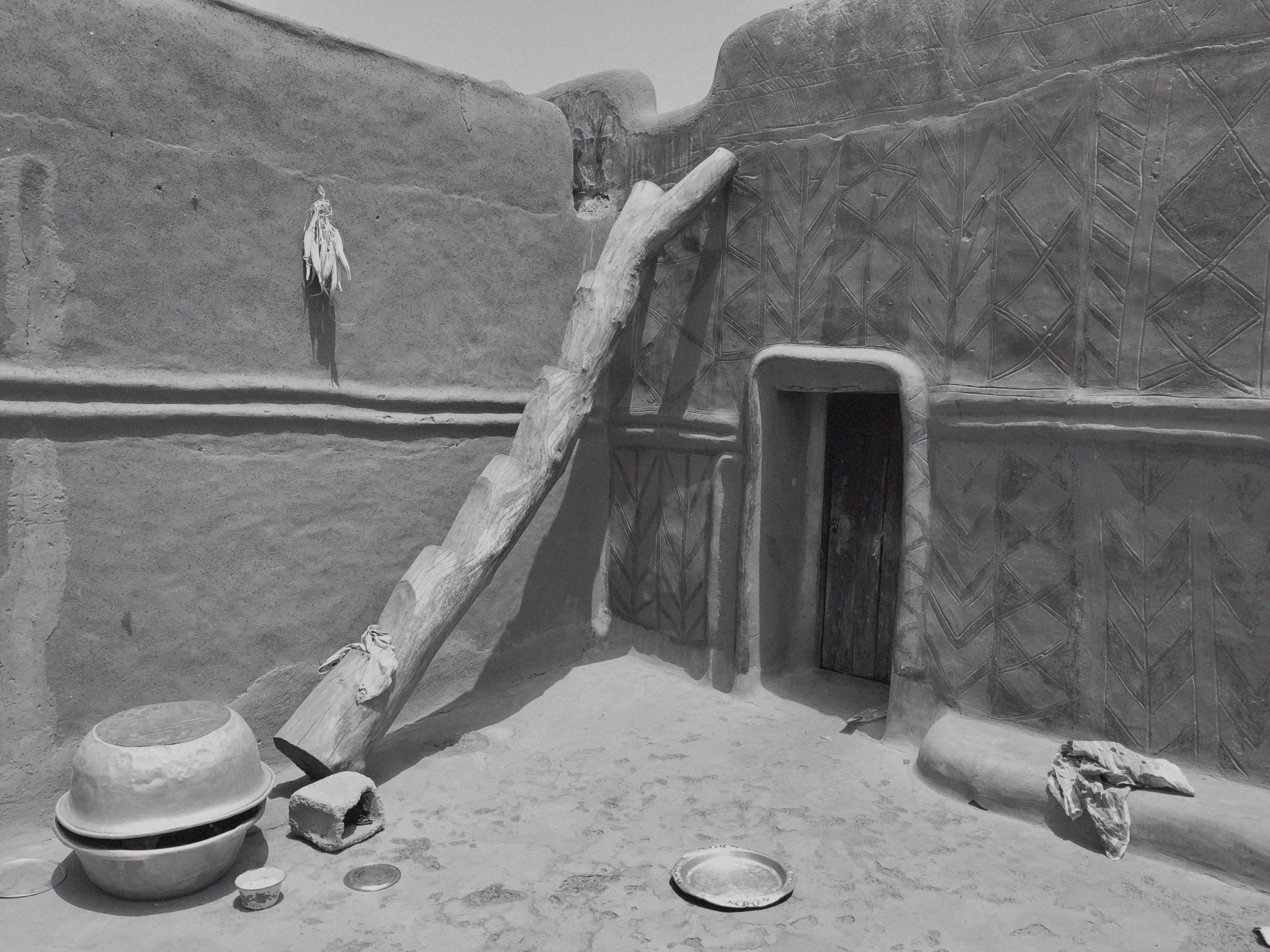 NEW COLLECTION OF SEVEN SCULPTURAL PIECES
Maison Intègre is set to launch a new collection in collaboration with the multifaceted French designer Noé Duchaufour-Lawrance, whose inventive approach to the quintessential shapes found in Tiebélé, a traditional Kassena village located in the south of Burkina Faso, as well as other elements ever-present in the Burkinabe culture, has allowed him to create seven sculptural pieces that counterpart each other.
–
Pour sa nouvelle collection, c'est à Noé Duchaufour-Lawrance, designer français aux multiples facettes que Maison Intègre a confié le dessin de ses pièces. Son approche inventive des formes trouvées à Tiebélé, un village traditionnel Kassena situé dans le sud du Burkina Faso, ainsi que d'autres éléments du folklore burkinabé, lui ont permis de créer sept pièces sculpturales qui se complètent.

Noé travelled to Burkina Faso and found himself exceptionally inspired by the country's traditions and ways of living, particularly the lost wax technique boosted by Maison Intègre. He worked together with the bronzesmiths and artisans at Maison Intègre's workshops in Ouagadougou to create the pieces for this collection that will be revealed to the public at Les Ateliers Courbet, in New York City, from May 11th to July 26th 2022.
–

Au cours de ses voyages au Burkina Faso, Noé a pu découvrir les traditions et les savoir-faires du pays, notamment la technique de la cire perdue, technique ancestrale utilisée par les artisans de Maison Intègre. Cette expérience collaborative a conduit à la réalisation des pièces de la nouvelle collection qui est actuellement exposée aux Ateliers Courbet, à New York, jusqu'au 26 juillet 2022.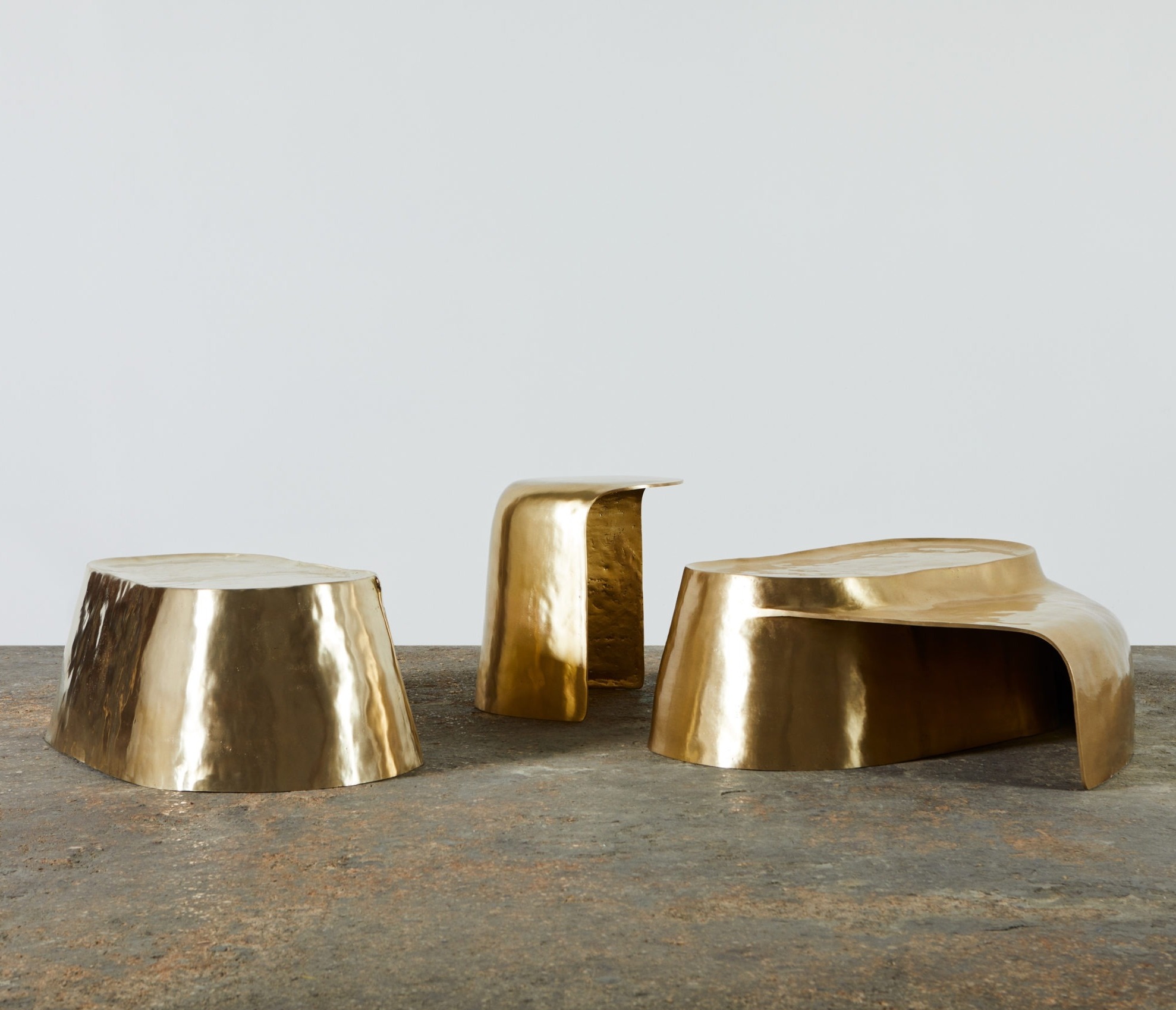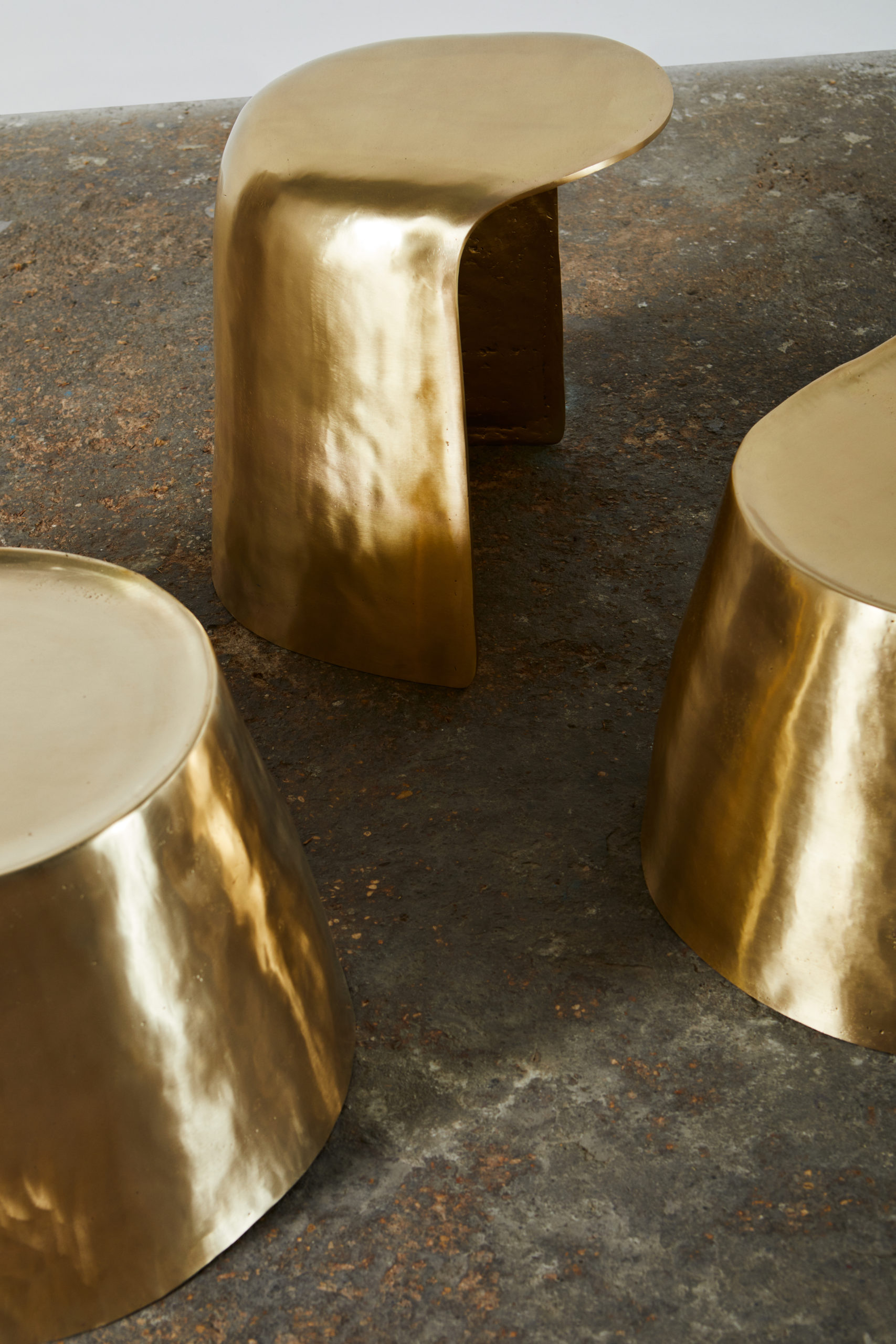 THE MAKING OF THE COLLECTION
In close collaboration with Maison Intègre's team of bronzesmiths and artisans and through the poetry of place, Duchaufour-Lawrance was able to create a series of interconnected works that speak one shared language through shape and materiality. Together, Duchaufour-Lawrance, Jarno, and the Burkinabe bronzesmiths worked to shape beeswax to create molds for the final bronze pieces. The magnificence of these works ultimately derives from a kind of imperfect perfection encouraged by fissures in the natural material.
-
En travaillant en étroite collaboration avec l'équipe d'artisans de Maison Intègre, Duchaufour-Lawrance a pu créer une série de pièces interconnectées qui parlent un langage commun à travers la forme et la matérialité. Ensemble, Duchaufour-Lawrance, Jarno et les bronziers burkinabés ont travaillé la cire d'abeille afin de créer les moules des pièces de bronze finales. La magnificence de ces œuvres provient finalement d'une sorte d'imparfaite perfection encouragée par les défauts du matériau naturel.

Read more...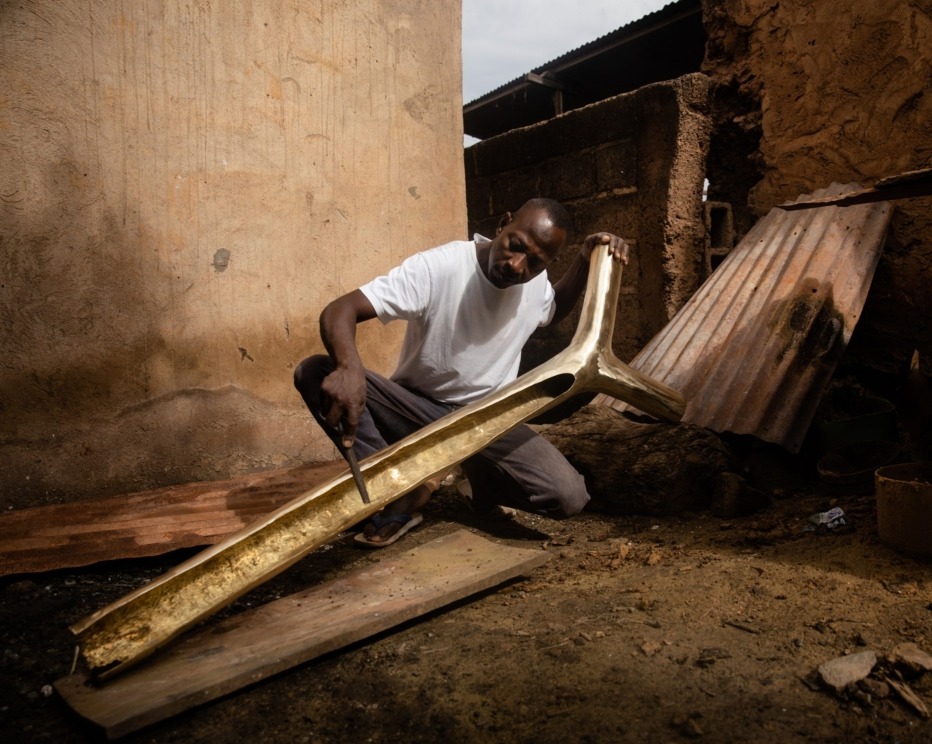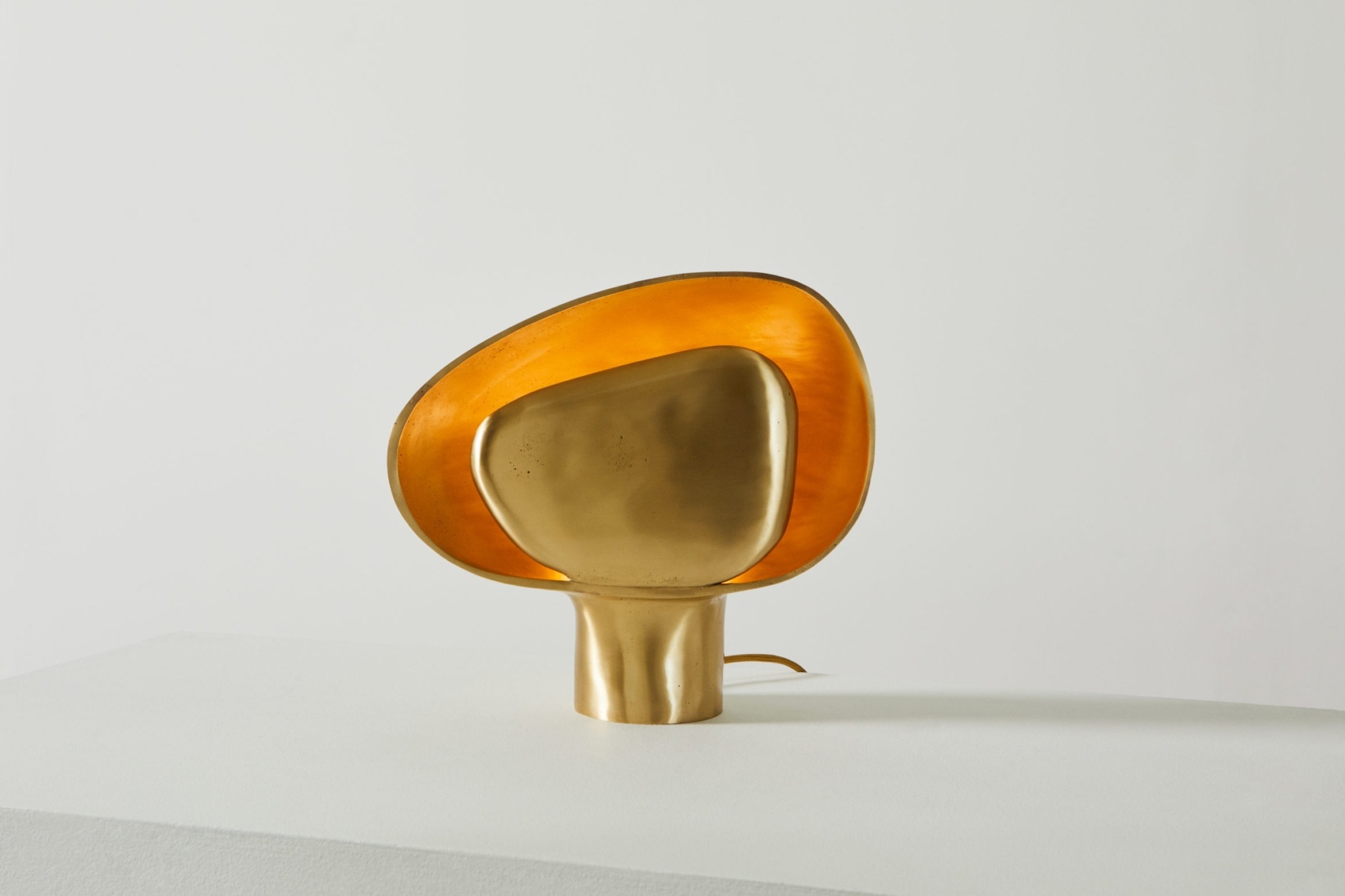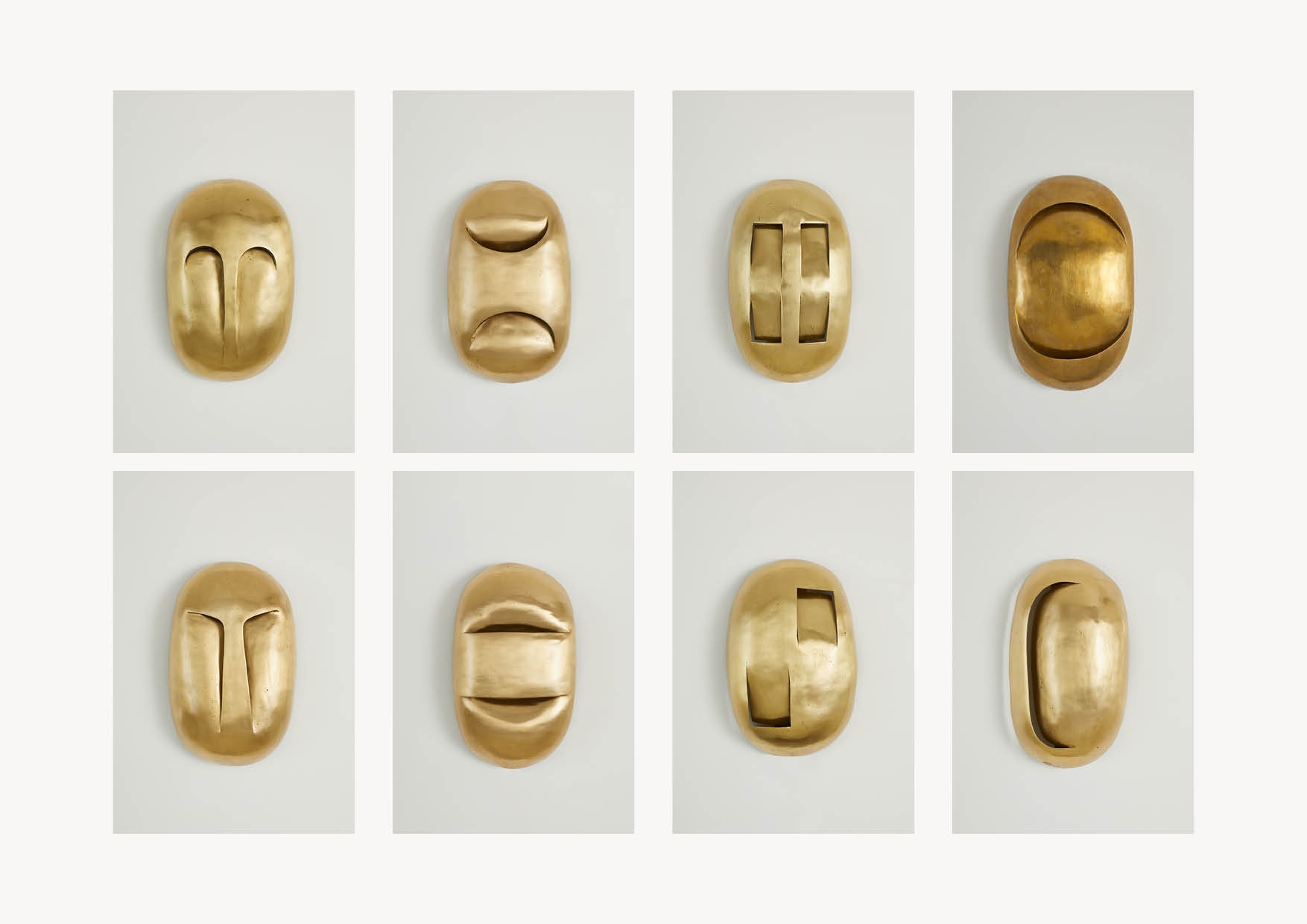 About Maison Intègre
Maison Intègre was born out of the desire to celebrate and support the craft heritage of West Africa and, in particular, the lost wax bronze technique, which is a strong tradition in Burkina Faso. Maison Intègre works closely with fifteen bronze craftspeople in Ouagadougou. While remaining mindful of the importance of the legacy behind such crafts, Maison Intègre explores applications with bronze as a living, organic material that can be molded into new forms to expand its recognition beyond the physical borders of Burkina Faso.
-
Maison Intègre est née de la volonté de célébrer et de soutenir le patrimoine artisanal ouest-africain et, en particulier, la technique du bronze à la cire perdue, savoir-faire ancestral au Burkina Faso. Maison Intègre travaille en étroite collaboration avec quinze artisans bronziers à Ouagadougou. Tout en gardant à l'esprit l'héritage de ces métiers, Maison Intègre explore les applications du bronze en tant que matériau vivant et organique qui peut être moulé dans de nouvelles formes pour étendre sa reconnaissance au-delà des frontières physiques du Burkina Faso.

Read more...