NEW COLLECTION WITH NOÉ DUCHAUFOUR-LAWRANCE
Maison Intègre is set to launch a new collection in collaboration with the multifaceted French designer Noé Duchaufour-Lawrance, whose inventive approach to the quintessential shapes found in Tiebélé, a traditional Kassena village located in the south of Burkina Faso, as well as other elements ever-present in the Burkinabe culture, has allowed him to create seven sculptural pieces that counterpart each other.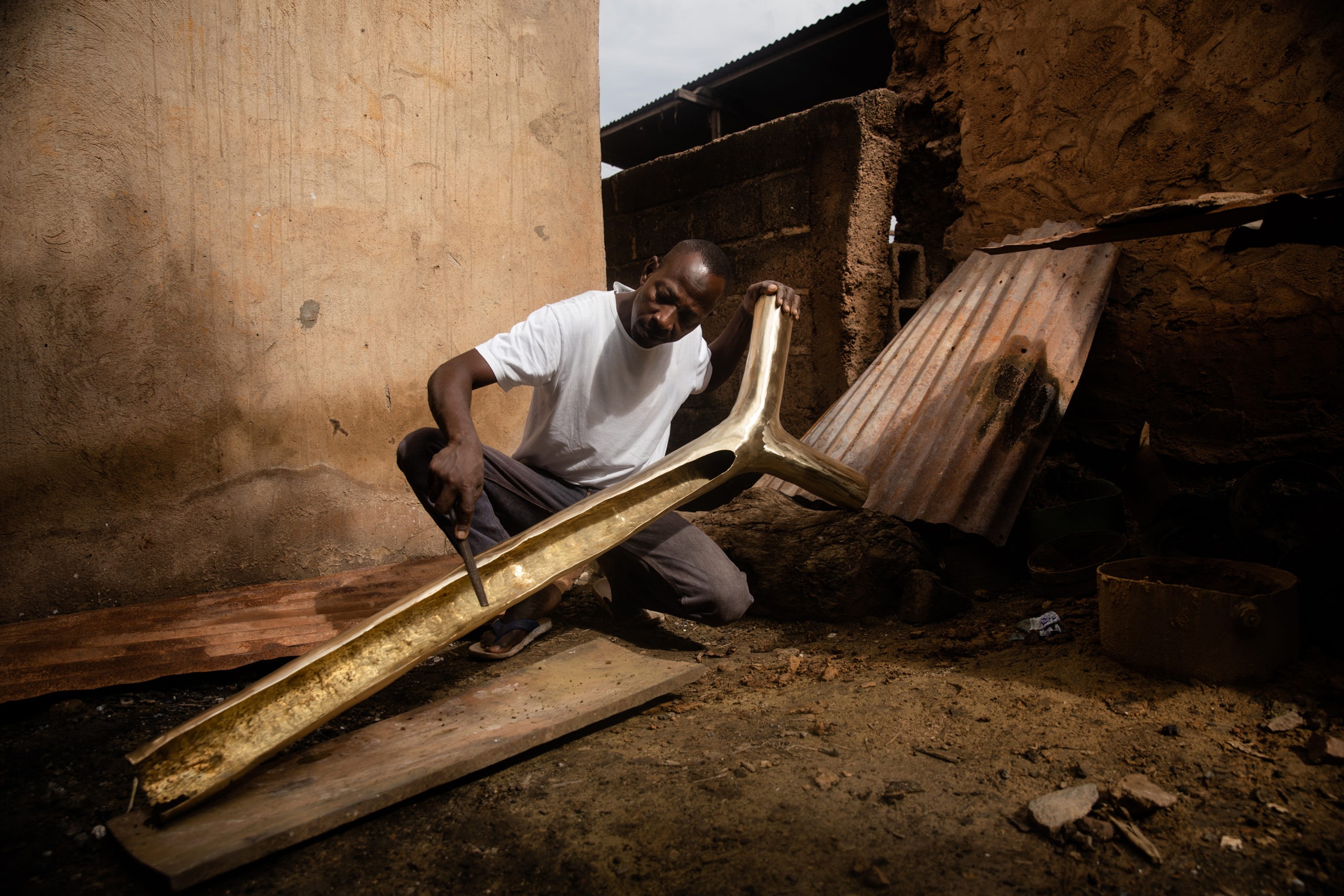 After Ambre Jarno, the founder and Noé Duchaufour-Lawrance first met in Paris in 2018, they discovered that their respective projects, Maison Intègre and Made in Situ, had a lot in common. Ambre invited then Noé to think about a possible collaboration.
Fifteen years earlier, Noé had visited the Bandiagara cliffs in Mali, another region of West Africa that is very hard to reach nowadays for security reasons. There, he had discovered ladders made of one single piece of wood, a common object in West Africa, particularly in the Dogon and Lobi cultures.The iconic Y shape was the first inspiration that came to Noe's mind, with the idea of designing a sculptural lamp. "The idea of using only one material really spoke to me. I was impressed by the purity of the Y shape. It's a special shape mostly because of its fragility: there's only one leg, but the two arms facing upward and leaning against a surface make it extremely stable", Noé says.
She invited him to take an immersive trip inside Burkina Faso, knowing that Noé would be sensitive to the beauty of local crafts, their associated know-how and their strong materiality. She invited him to take a long-winded journey in Burkina Faso. She also showed him images of the quintessential shapes found in Tiebélé, a traditional Kassena village located in the south of Burkina Faso, another red zone impossible to visit nowadays but which Ambre had had the chance to discover a few years earlier. These images, as well as other elements ever-present in the Burkinabe culture, such as the PALABRE chair, constituted the inputs that Noé received.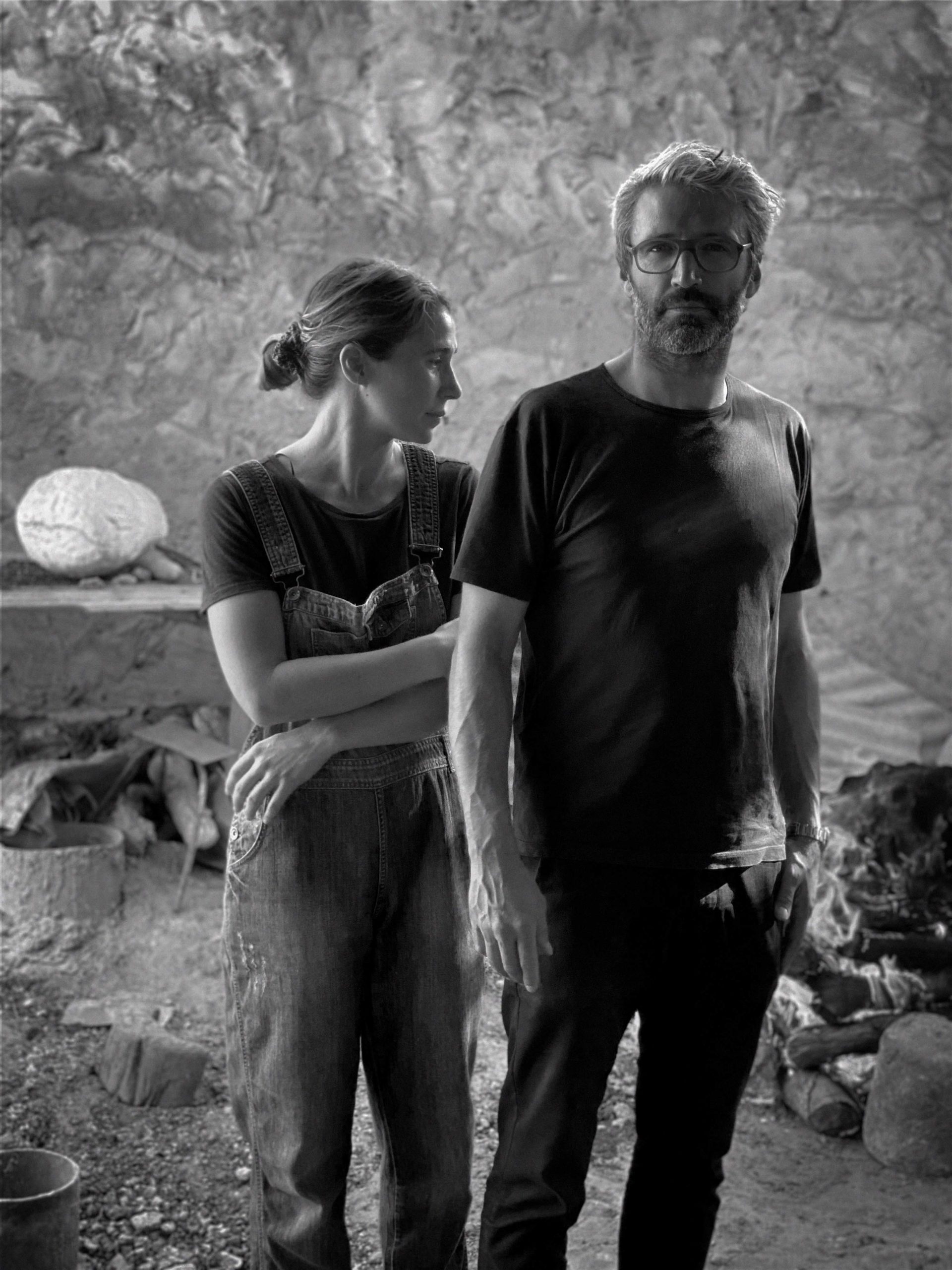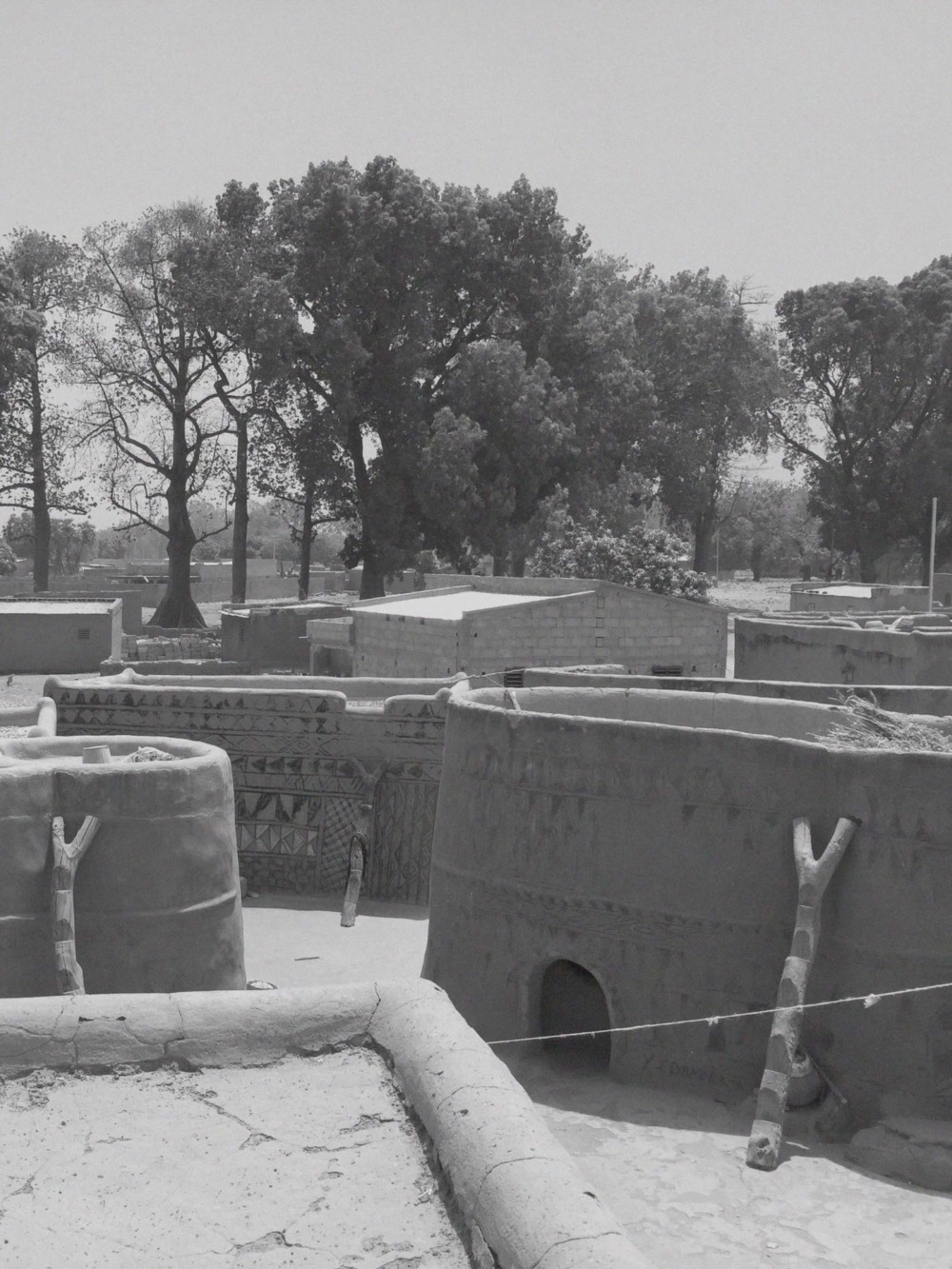 KASSENA HOUSES IN TIÉBÉLÉ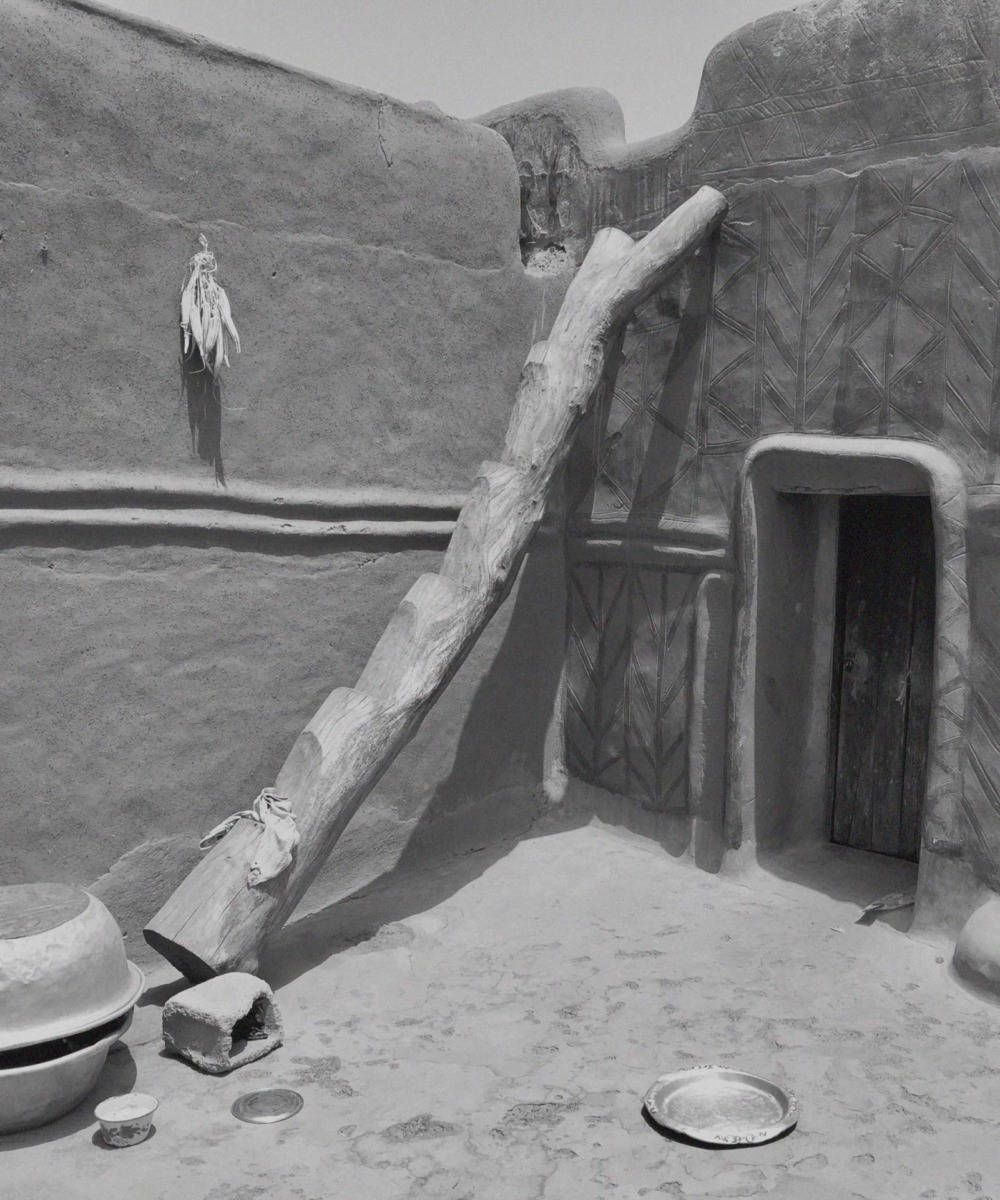 Ambre drove Noé through the frenzy of Ouagadougou, and she introduced him to Denis Kabre, one of the main artisans of Maison Intègre. Noé spent days with Denis Kabre, discovering the techniques of lost wax, manipulating the materials, interrogating the process. This allowed him to create seven sculptural pieces that interact with one another.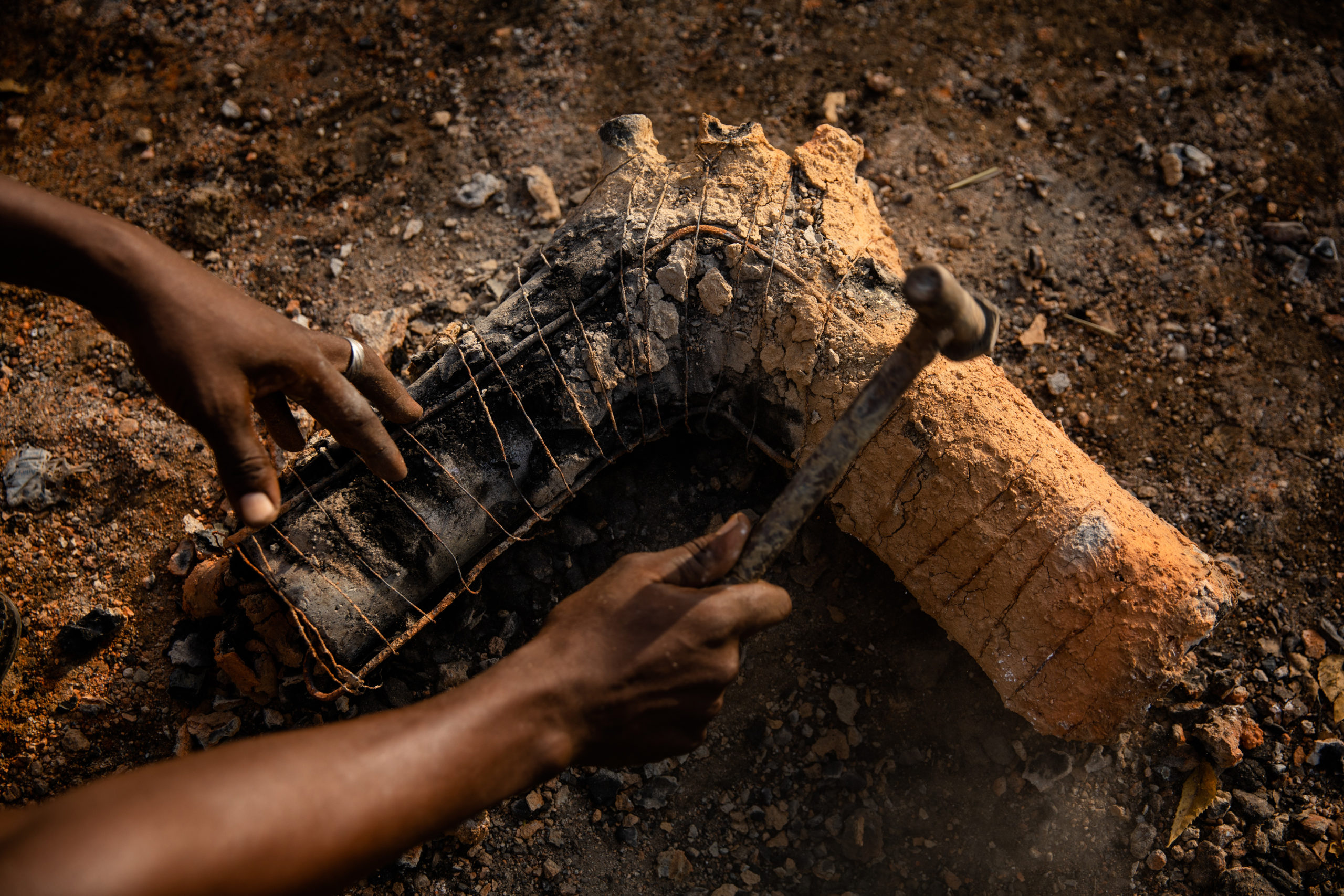 "This is the first time that Maison Intègre has presented a complete

 

collection of pieces where you can see a link between them"


– Ambre 

Jarno, the founder of Maison Intègre
Their beauty ultimately derives from a kind of imperfect perfection encouraged by fissures in the natural material that give the objects a unique appearance. Like Noé added, "the power of this project comes from how we can all speak different languages through all these shapes". Noé worked in close collaboration with the bronzesmiths and artisans at Maison Intègre's workshops in Ouagadougou to create the pieces for this collection that will be revealed to the public at Les Ateliers Courbet, in New York City, in May 2022.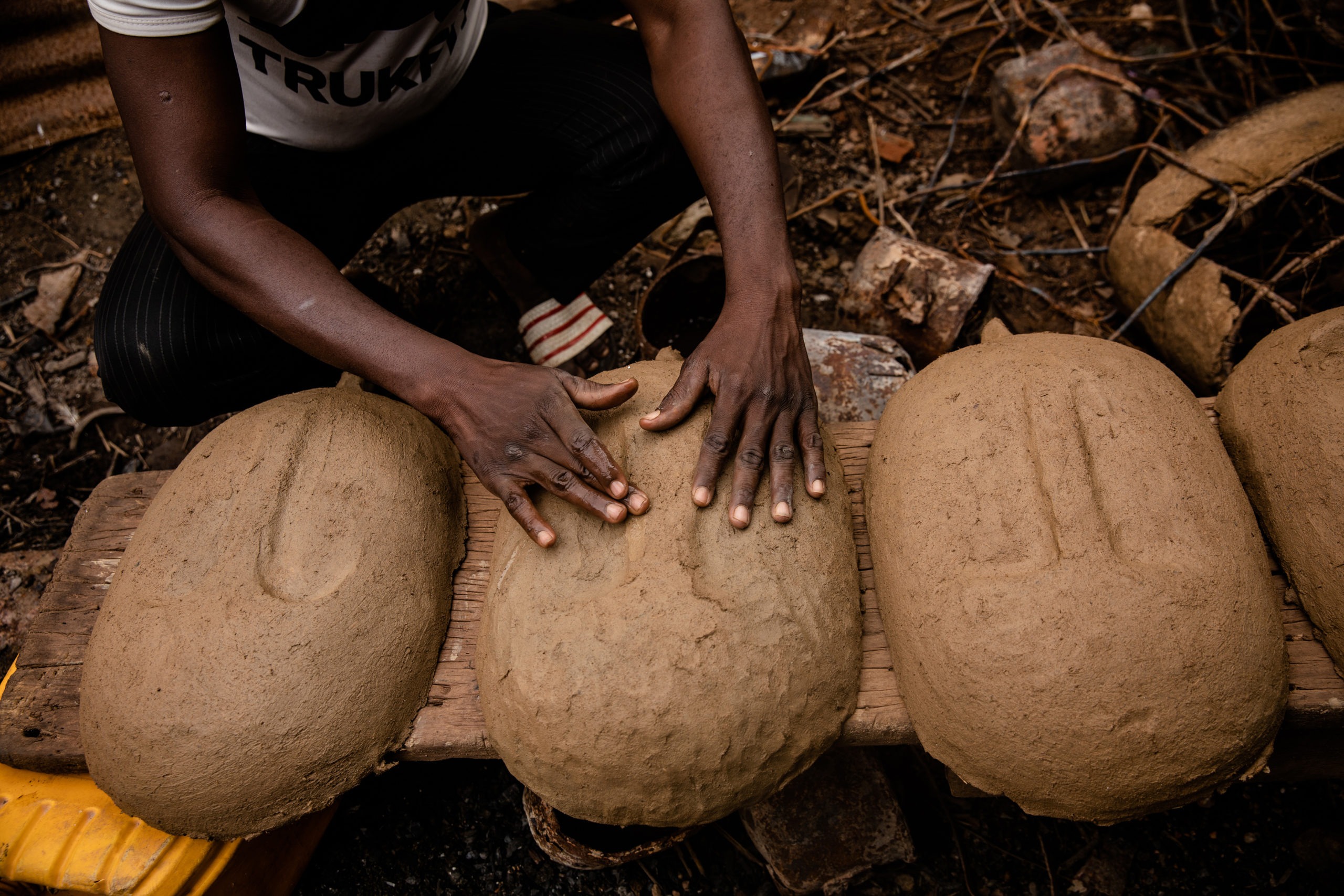 ABOUT THE DESIGNER
Noé Duchaufour-Lawrance is a designer working across a vast array of crafts and materials to create different pieces depicting his own nature-driven narrative. His approach to design is grounded on his innate ability to combine simplicity and an honest desire to create pieces that last. From architecture to furniture, from interiors to bespoke collections, Noé has a unique sense of respect for the past even when his eyes are on the future.

More...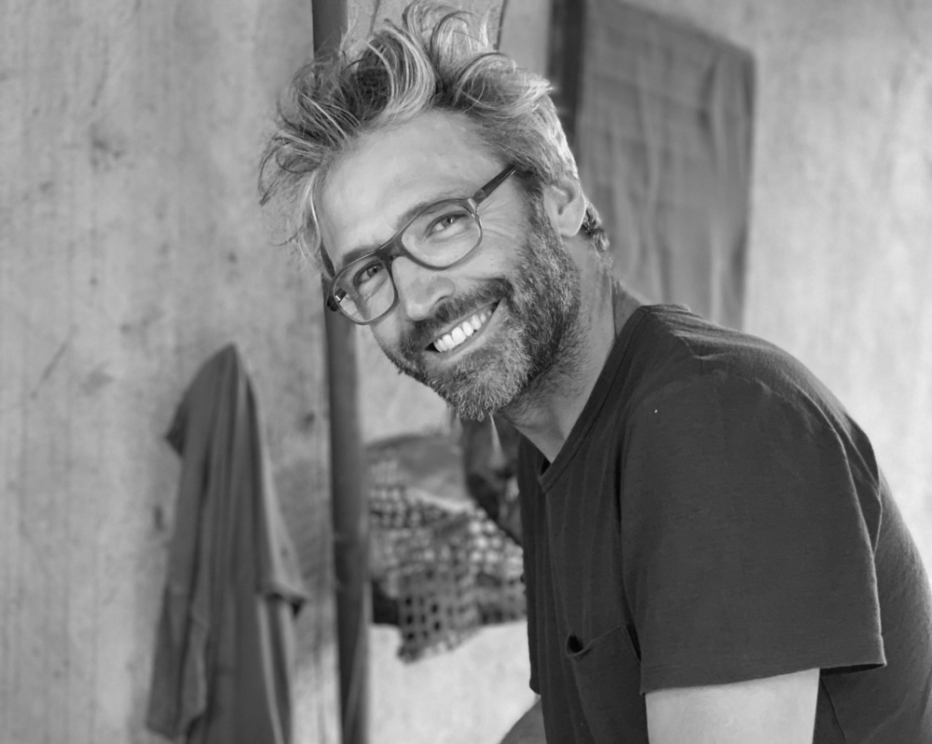 ABOUT THE GALLERY
Les Ateliers Courbet is a New York-based design gallery noted for its distinct curatorial focus dedicated to the ongoing craftsmanship mastery and design legacies carried-on by the contemporary artisans and centuries-old manufactures it represents.

More...