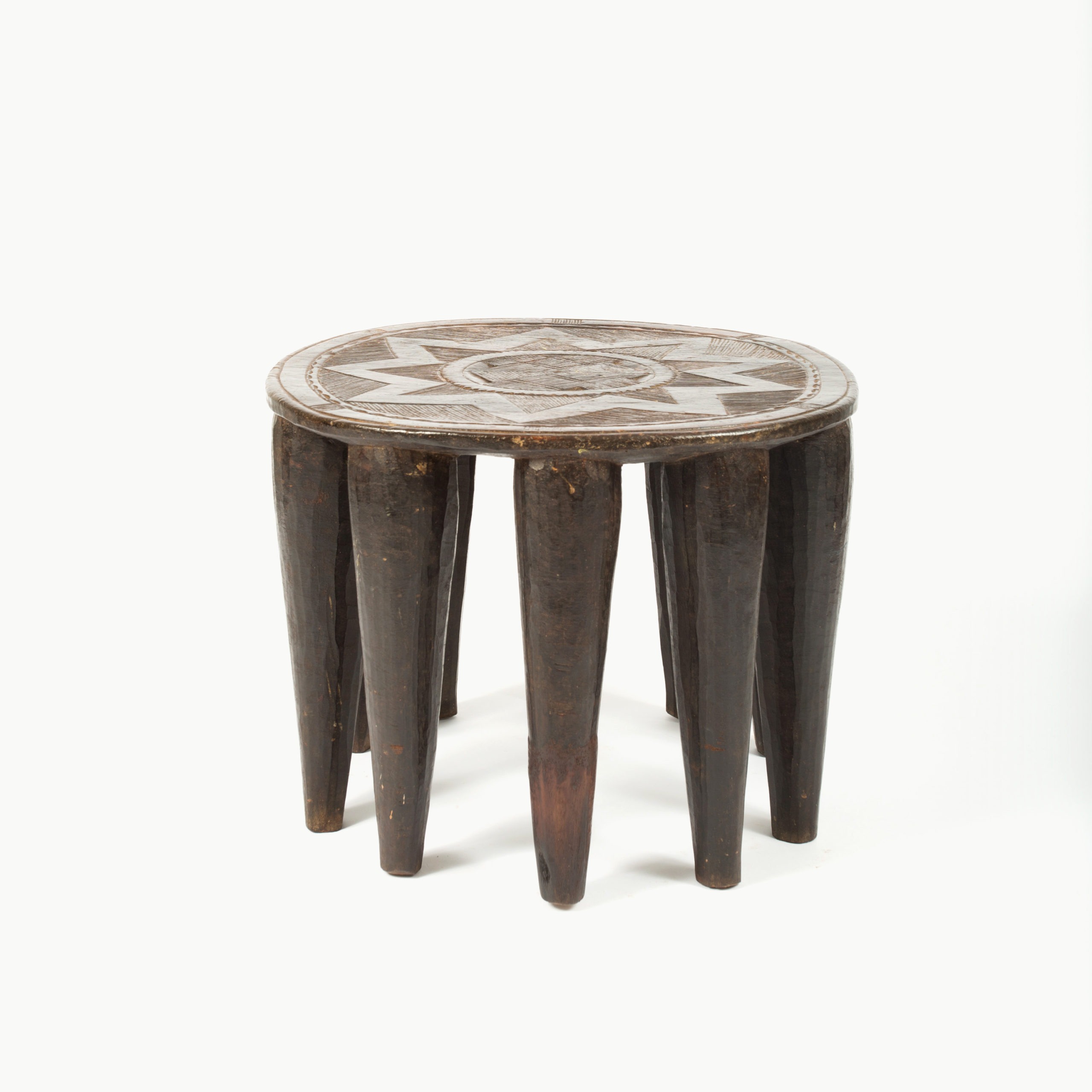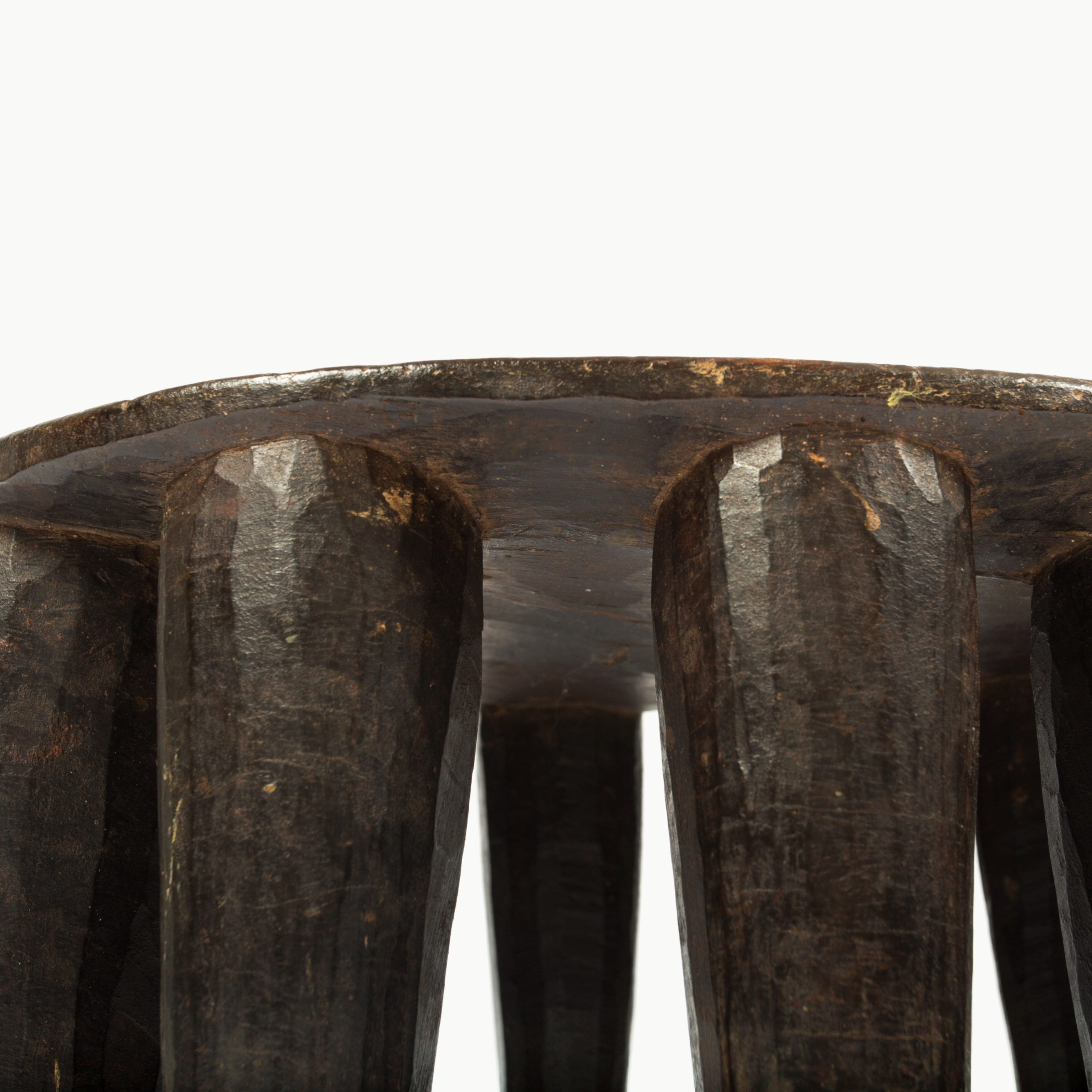 Nupé Stool
D. 43 cm — H. 30 cm
Nigeria
Wood
Carved from a single block of wood this stool can hold 6 to 10 feet.
The Nupé people come from Nigeria. The Nupé kingdom is where dynasties of kings reigned. This wedding stool was offered by the royal families in batches. The illustrated designs and symbols have meanings and are linked to family history. These stools bring strength and power.
______________
Taillé dans un seul bloc de bois ce tabouret peut contenir de 6 à 10 pieds.
Le peuple Nupé vient du Nigéria. On parle de royaume Nupé où des dynasties de rois ont régné. Ce tabouret de mariage était offert par les familles royales sous forme de lots. Les dessins représentés ont des significations et représentent des symboles en lien avec l'histoire des familles. Ces tabourets apportent force et pouvoir.
Delivery from Paris within 1 or 2 weeks
Contact for purchase