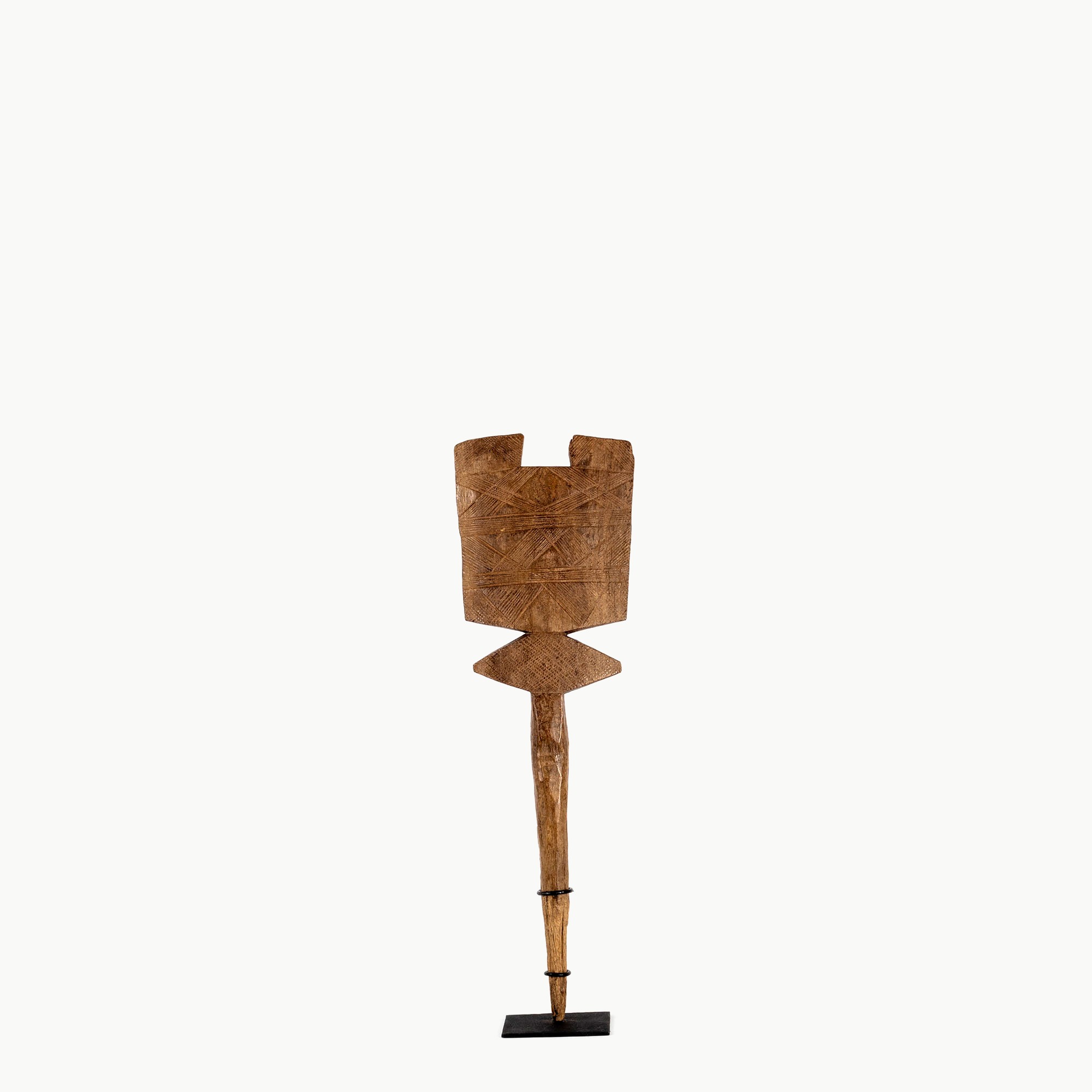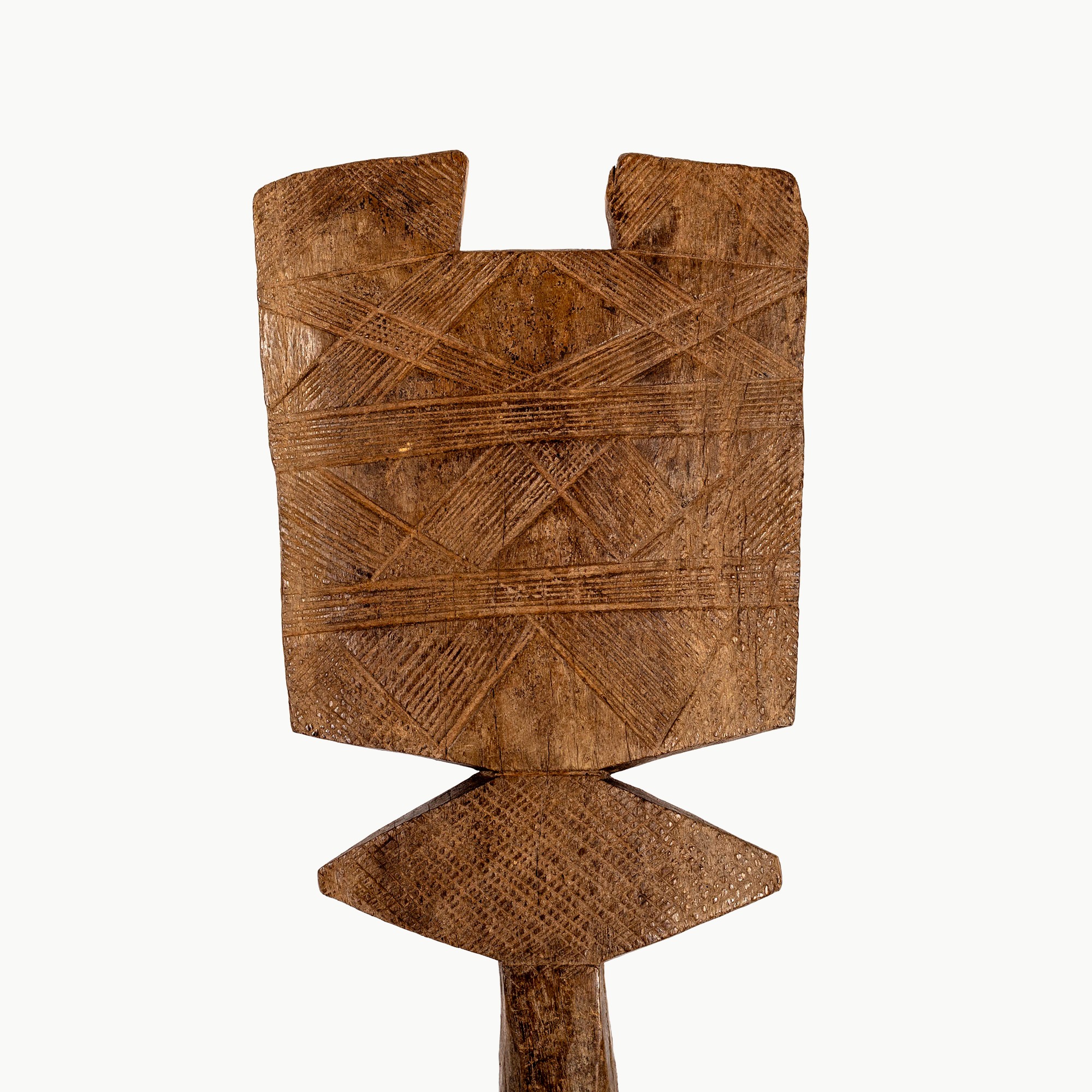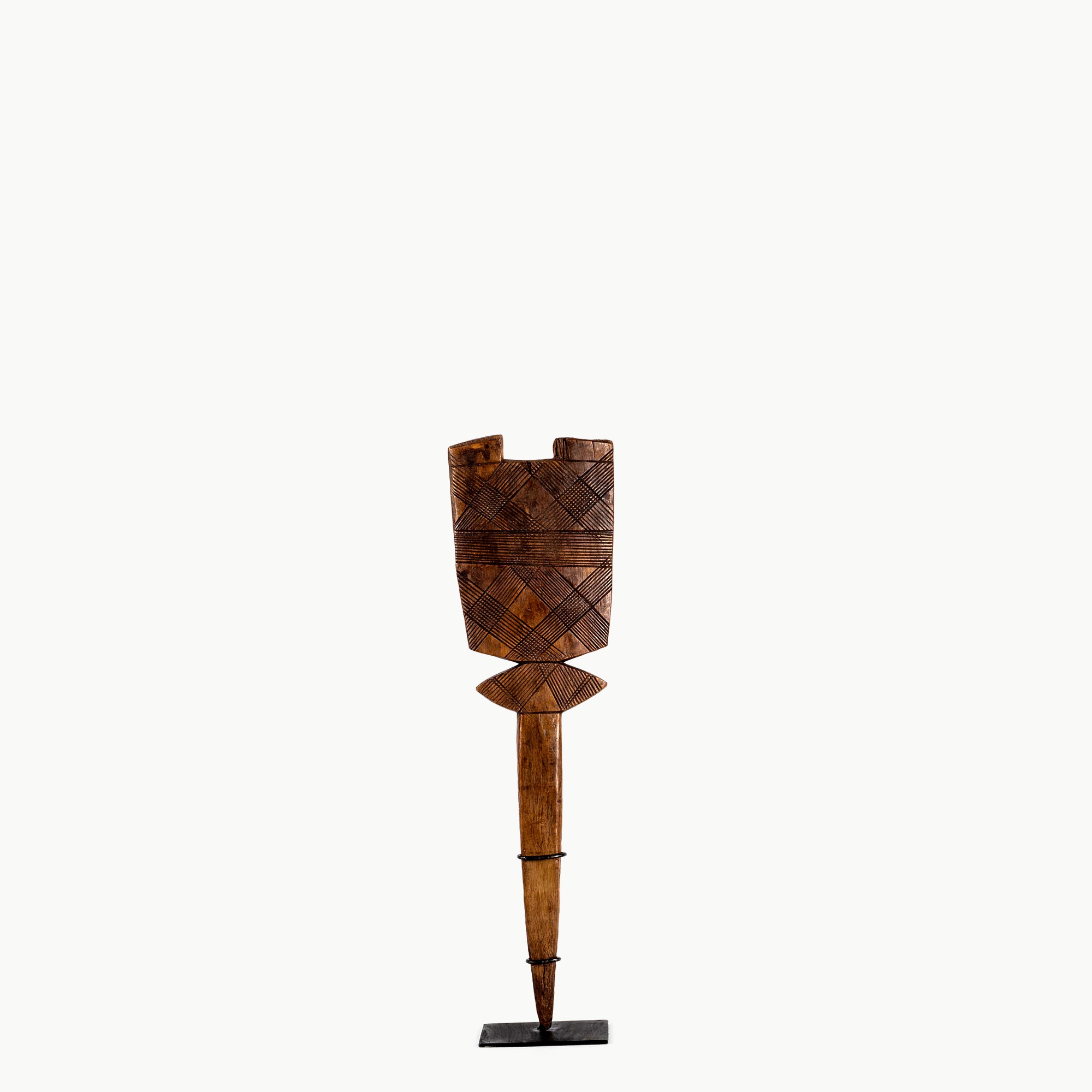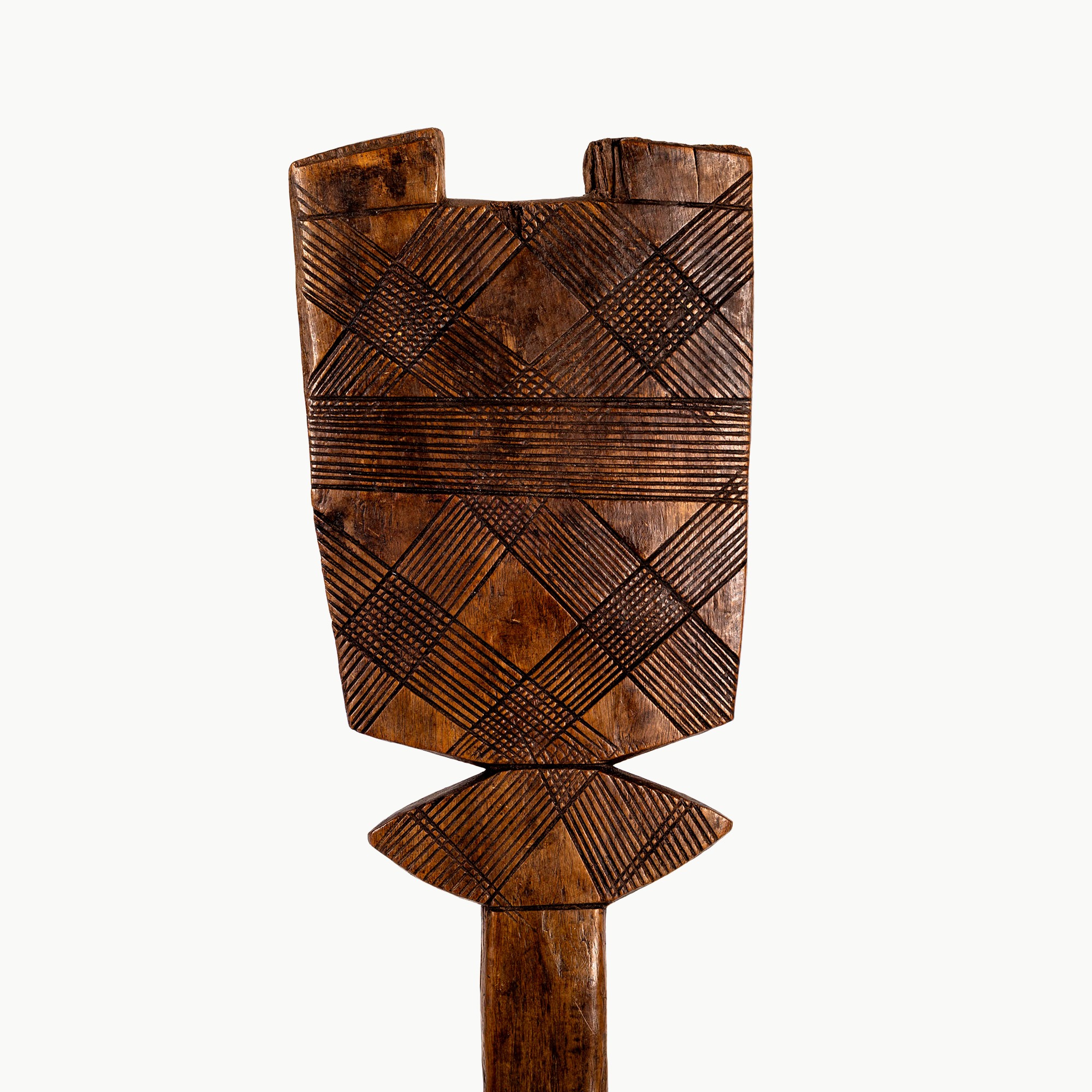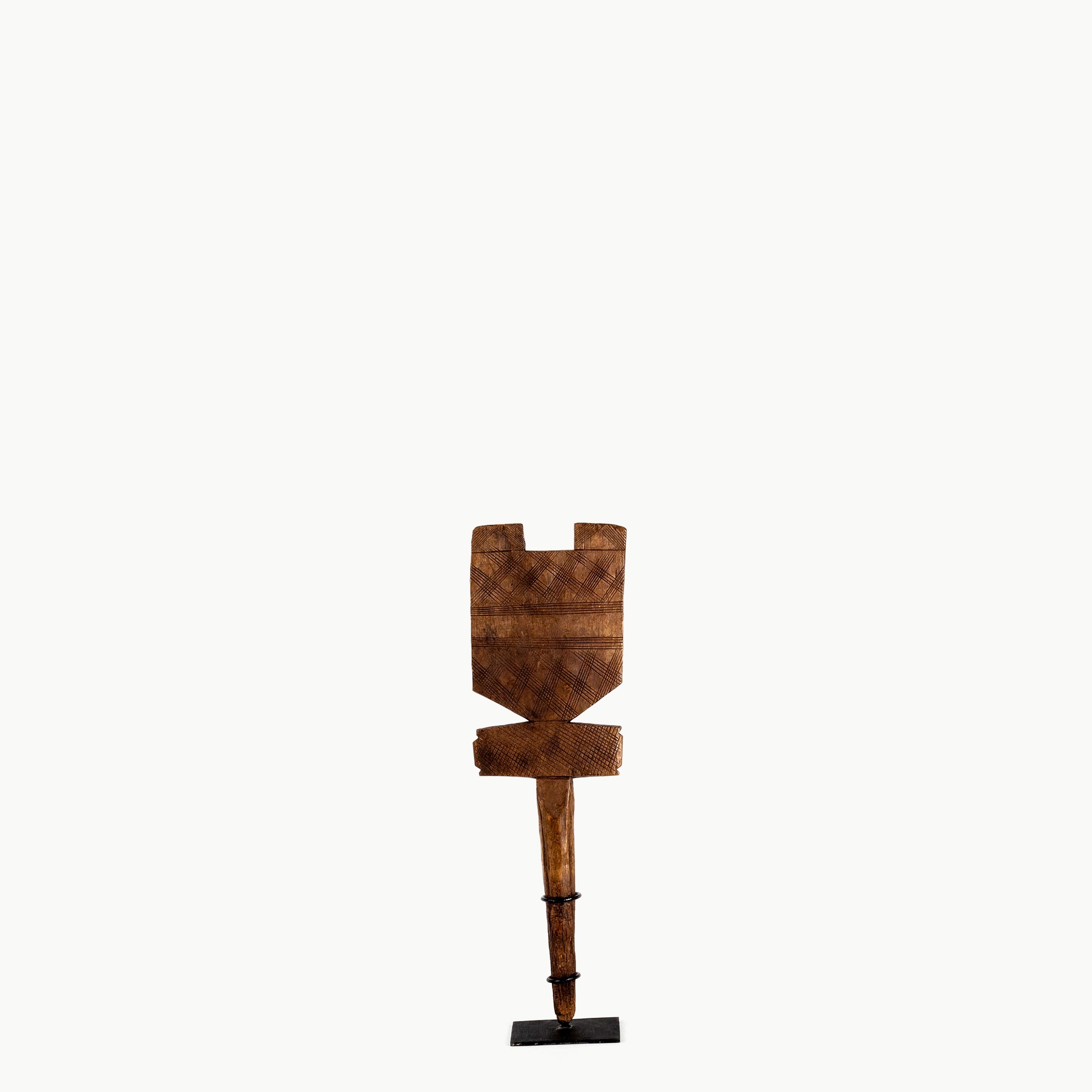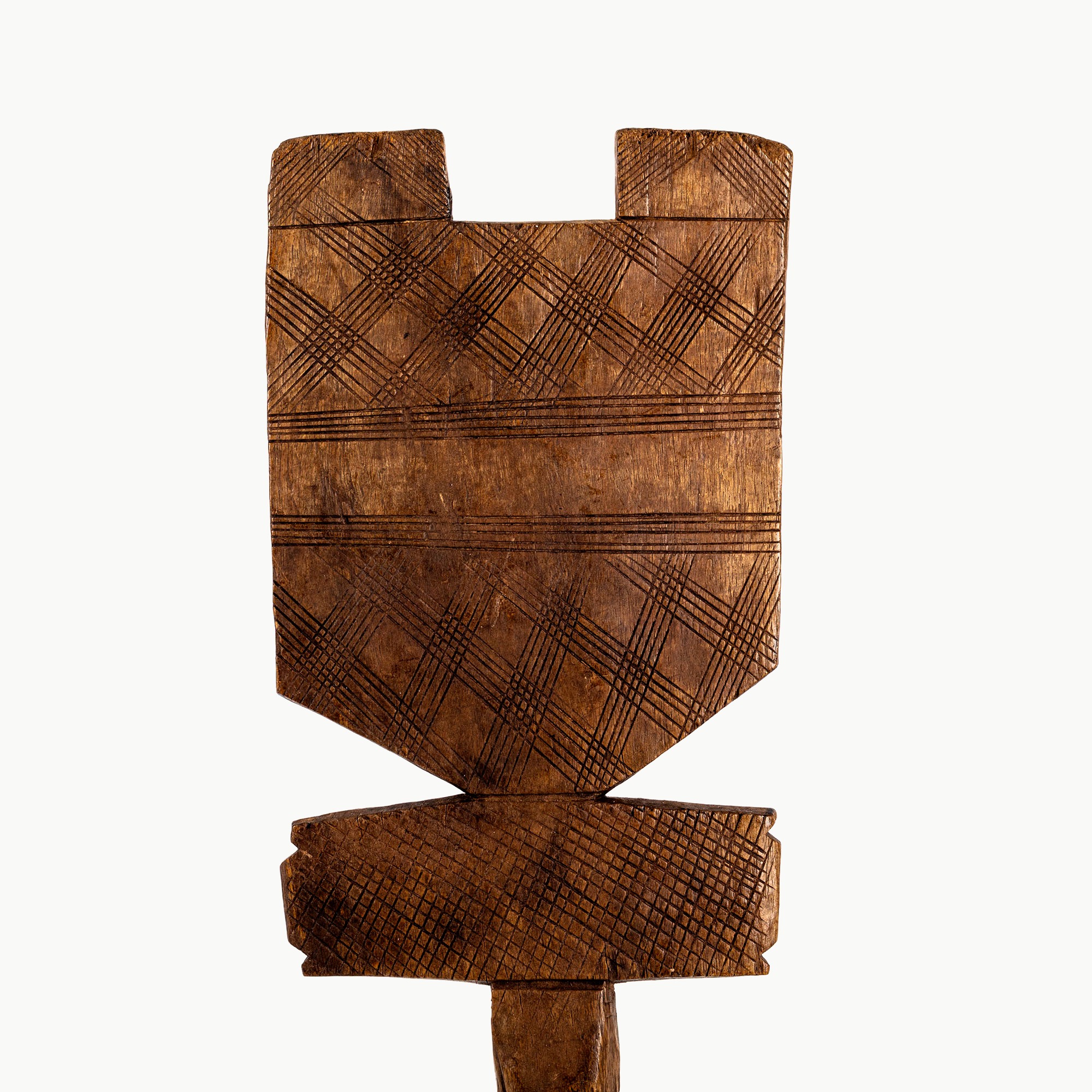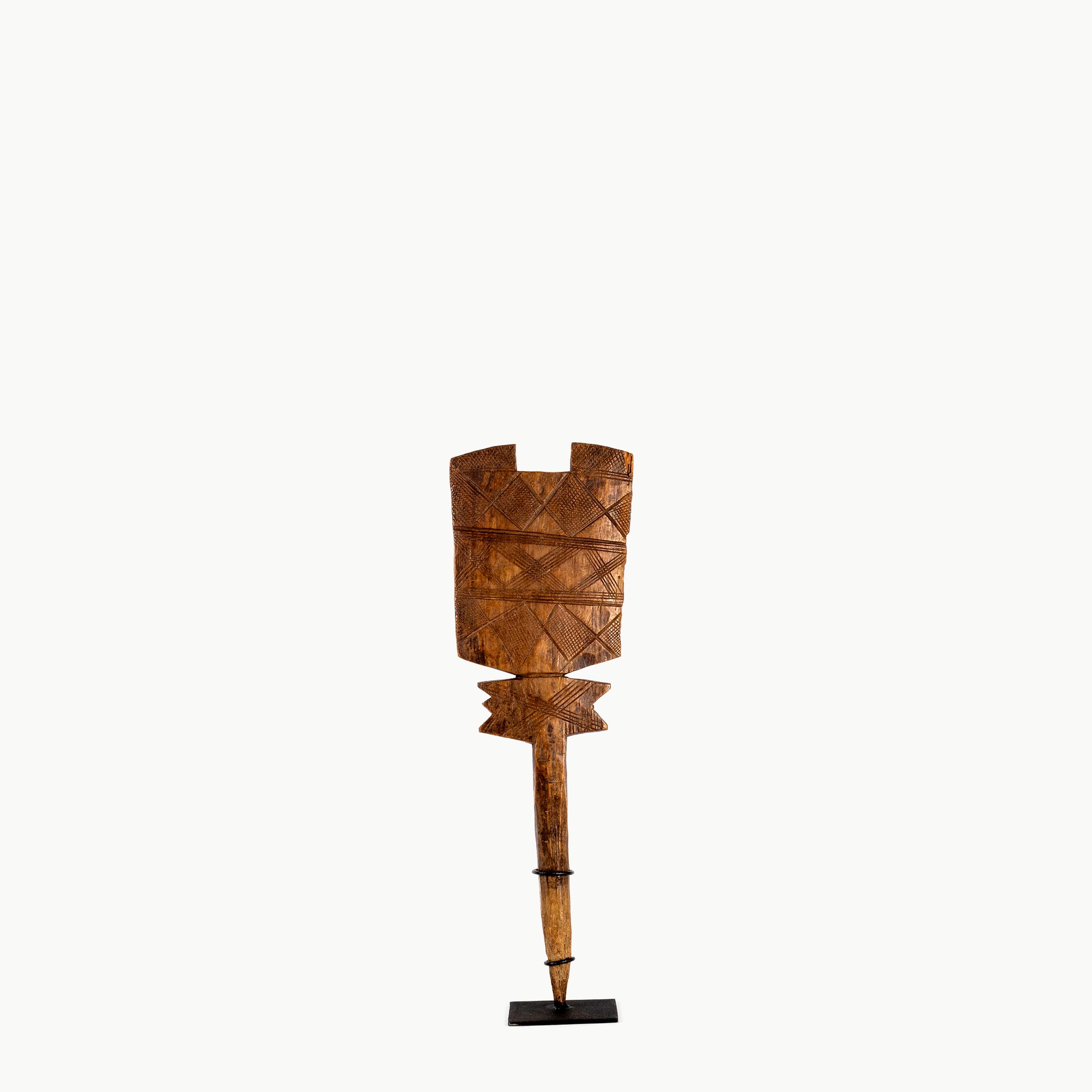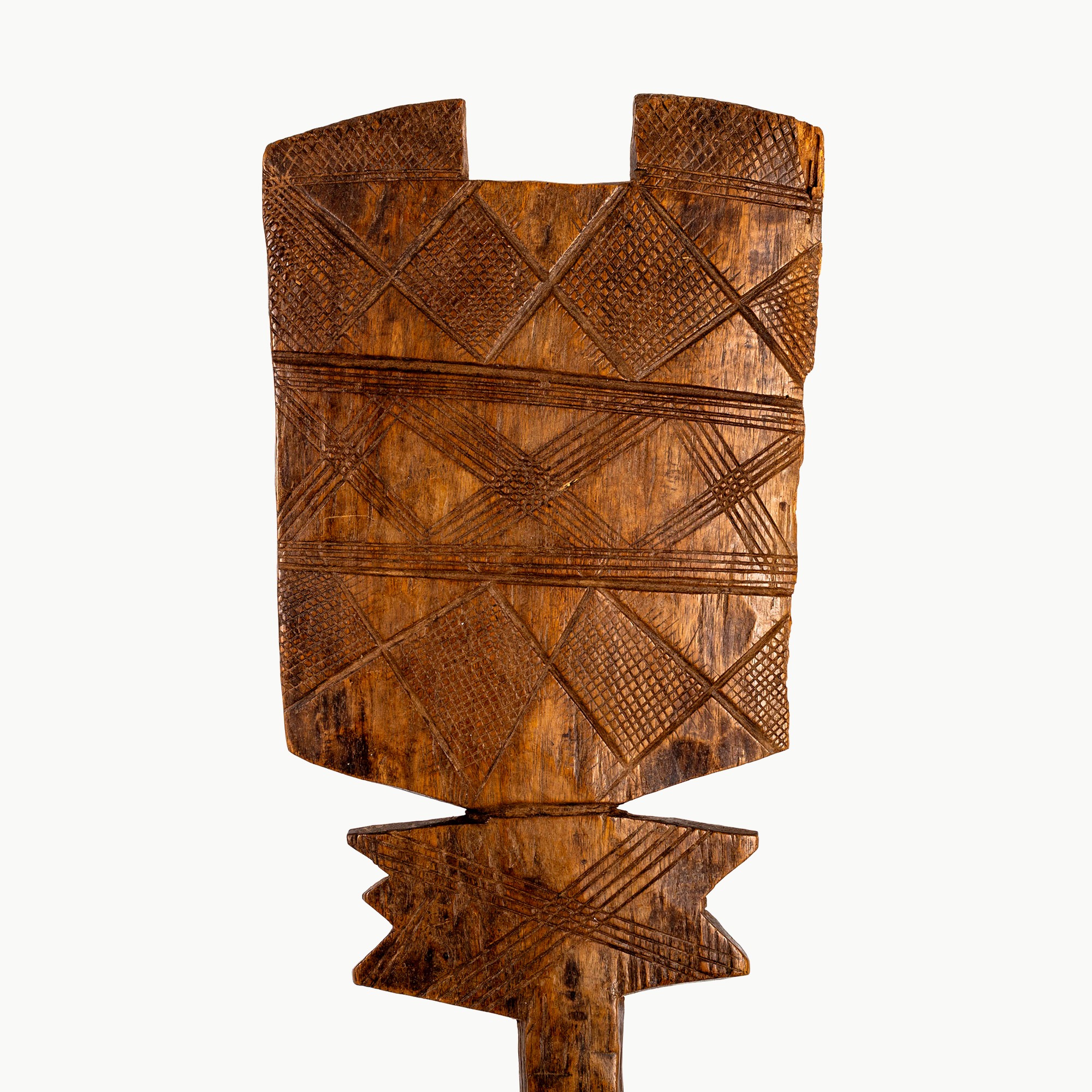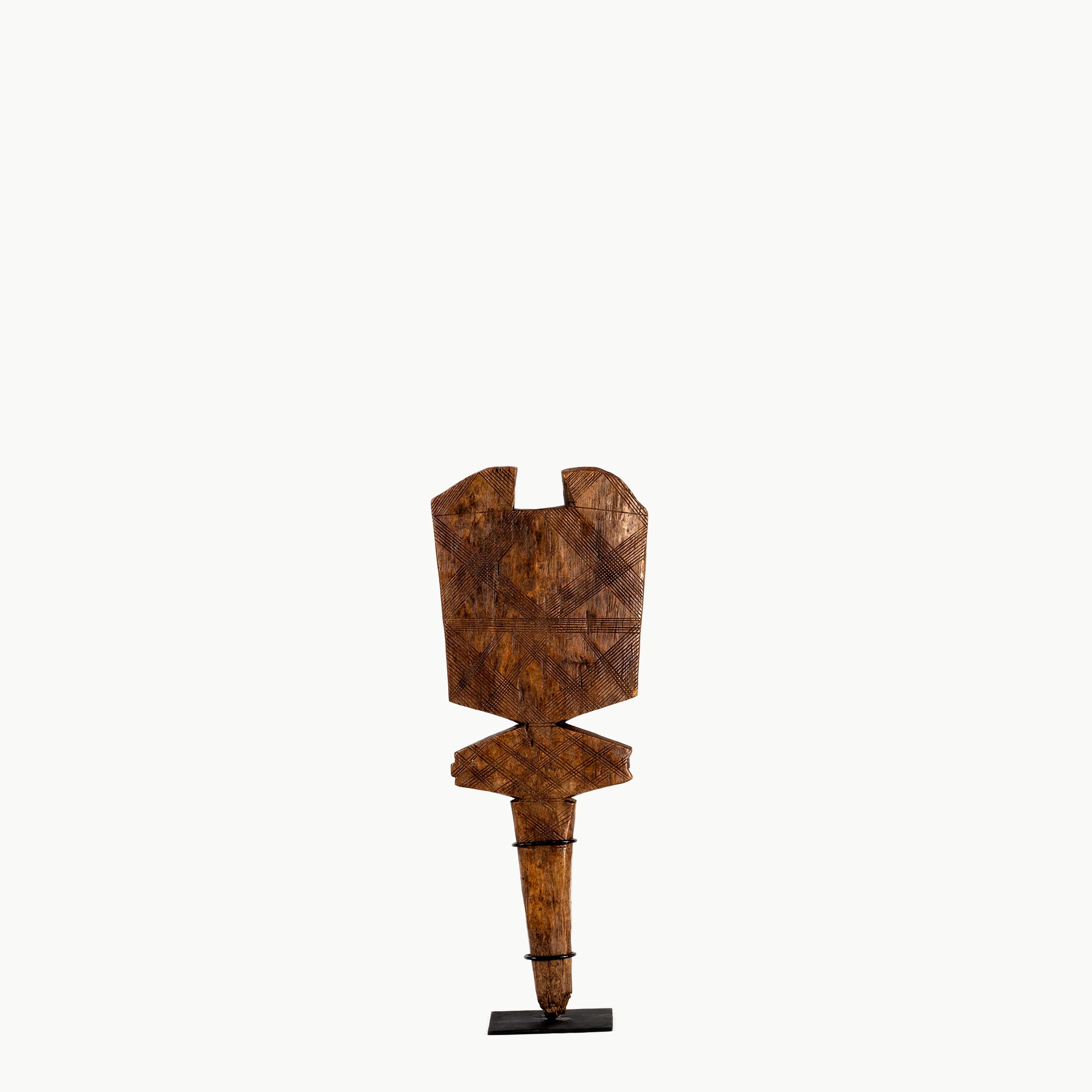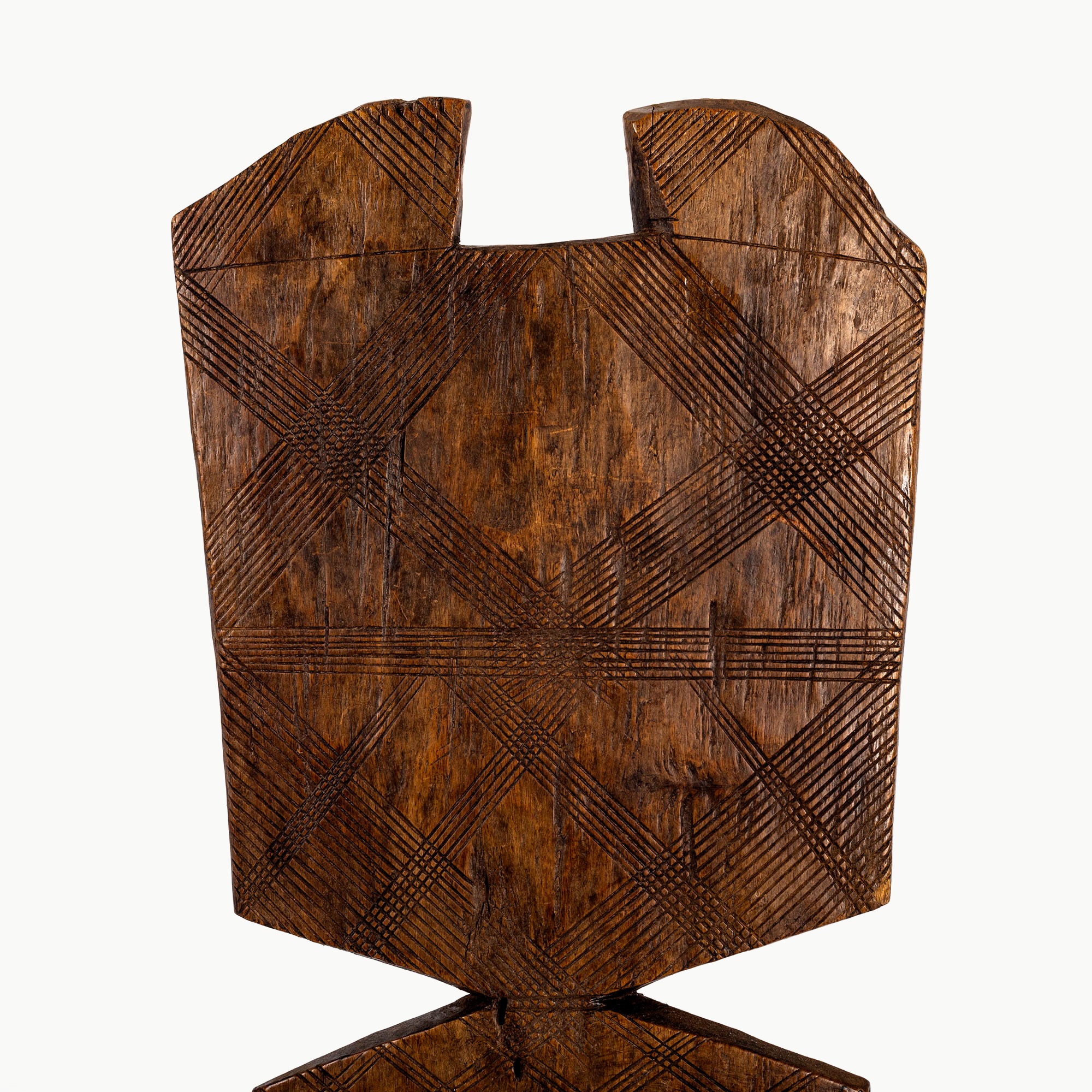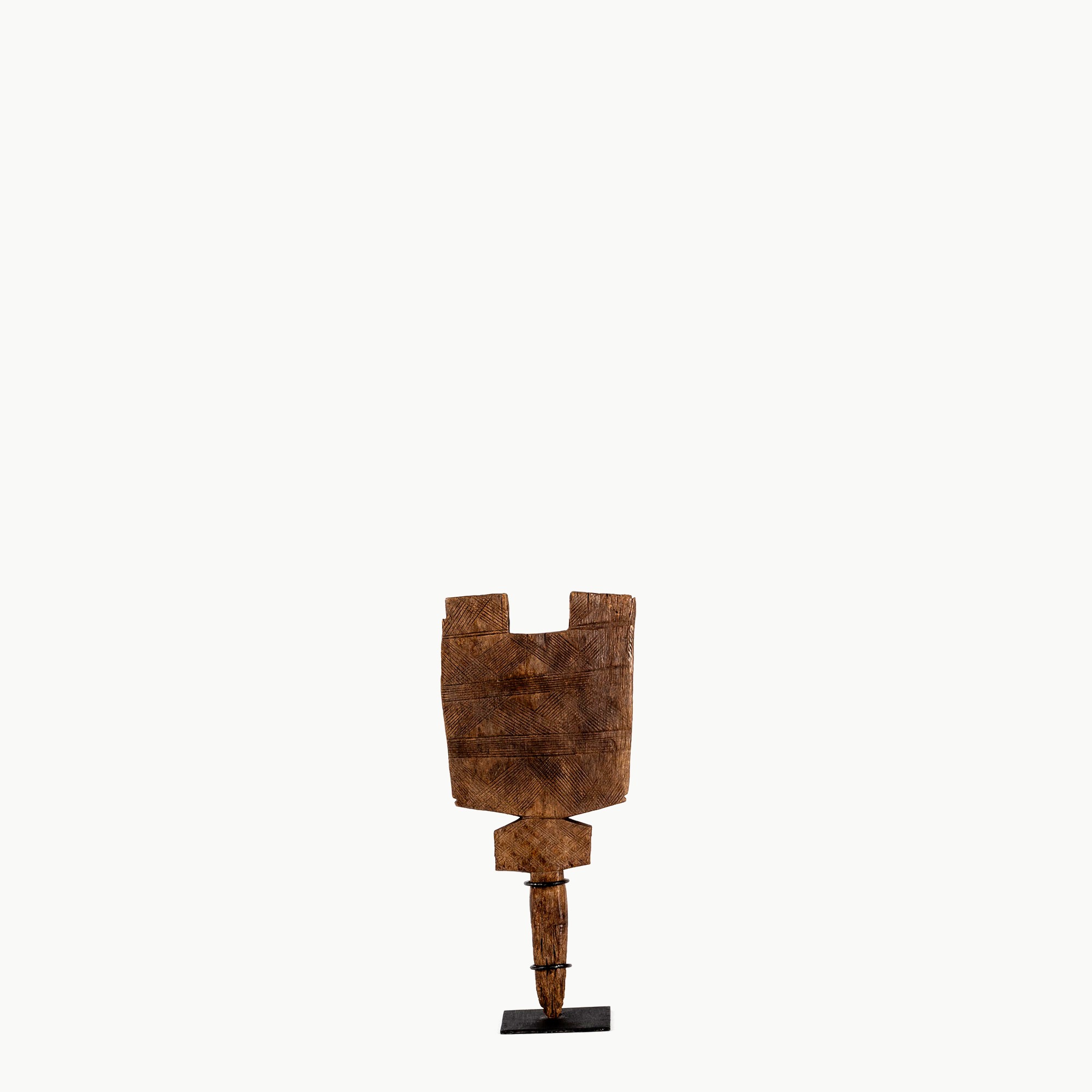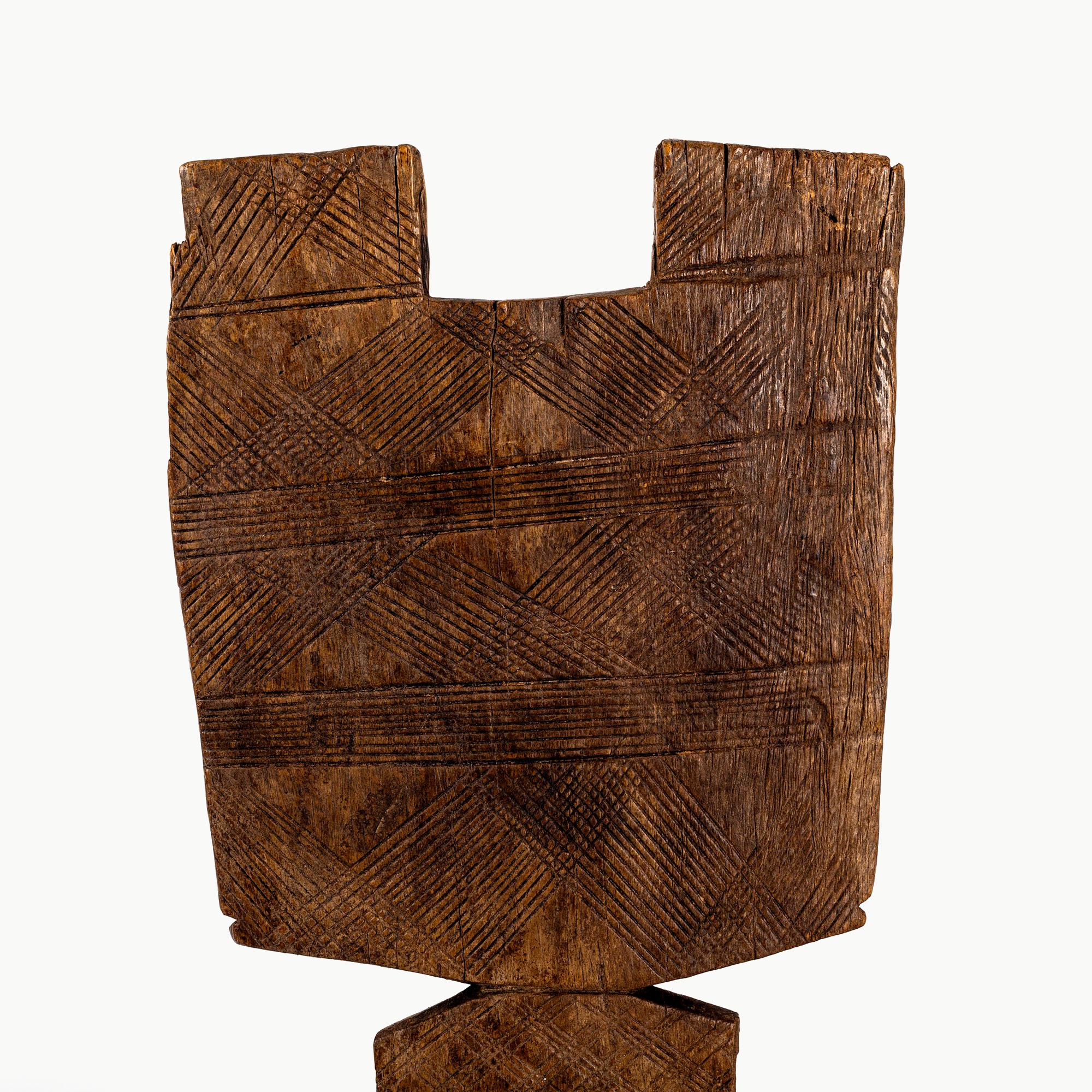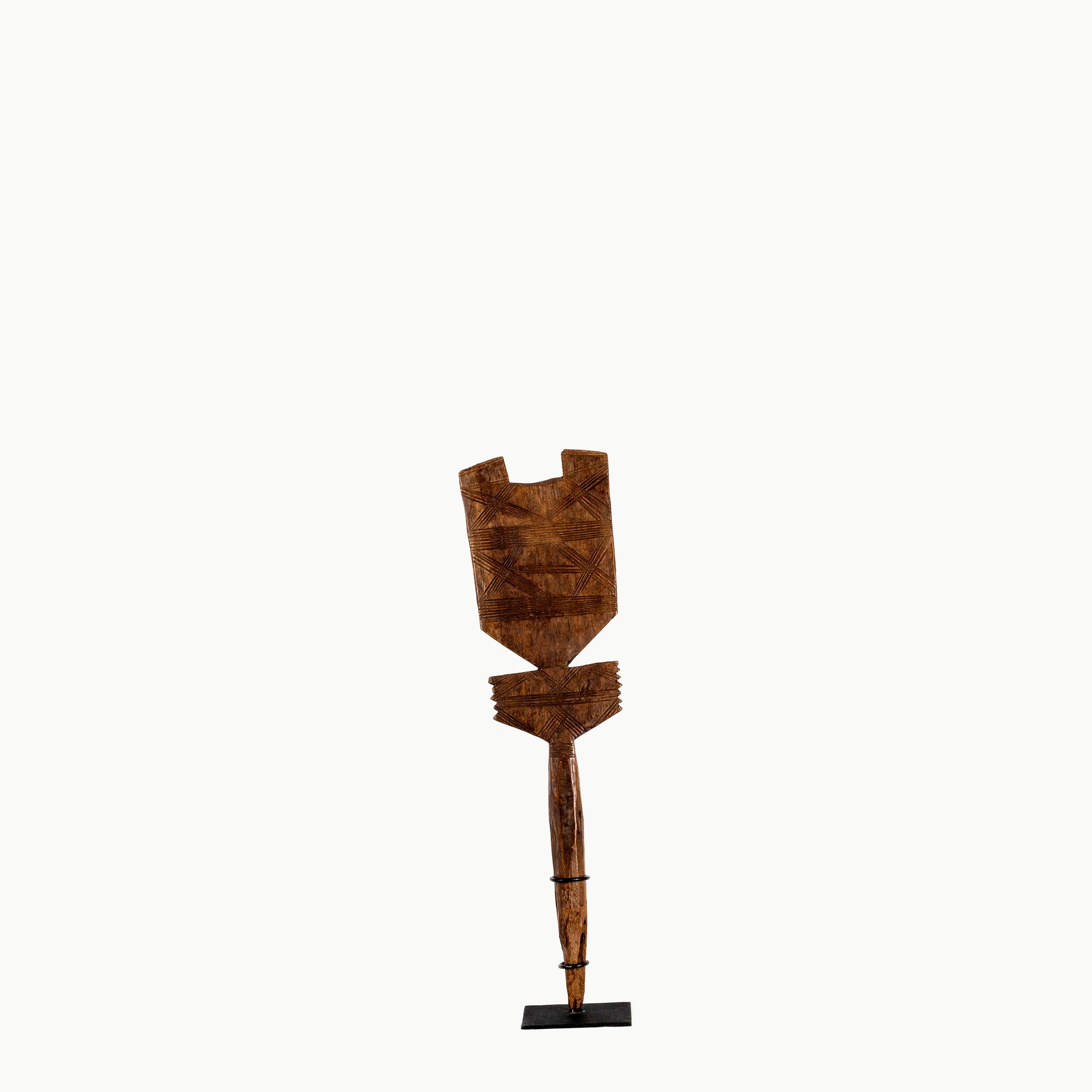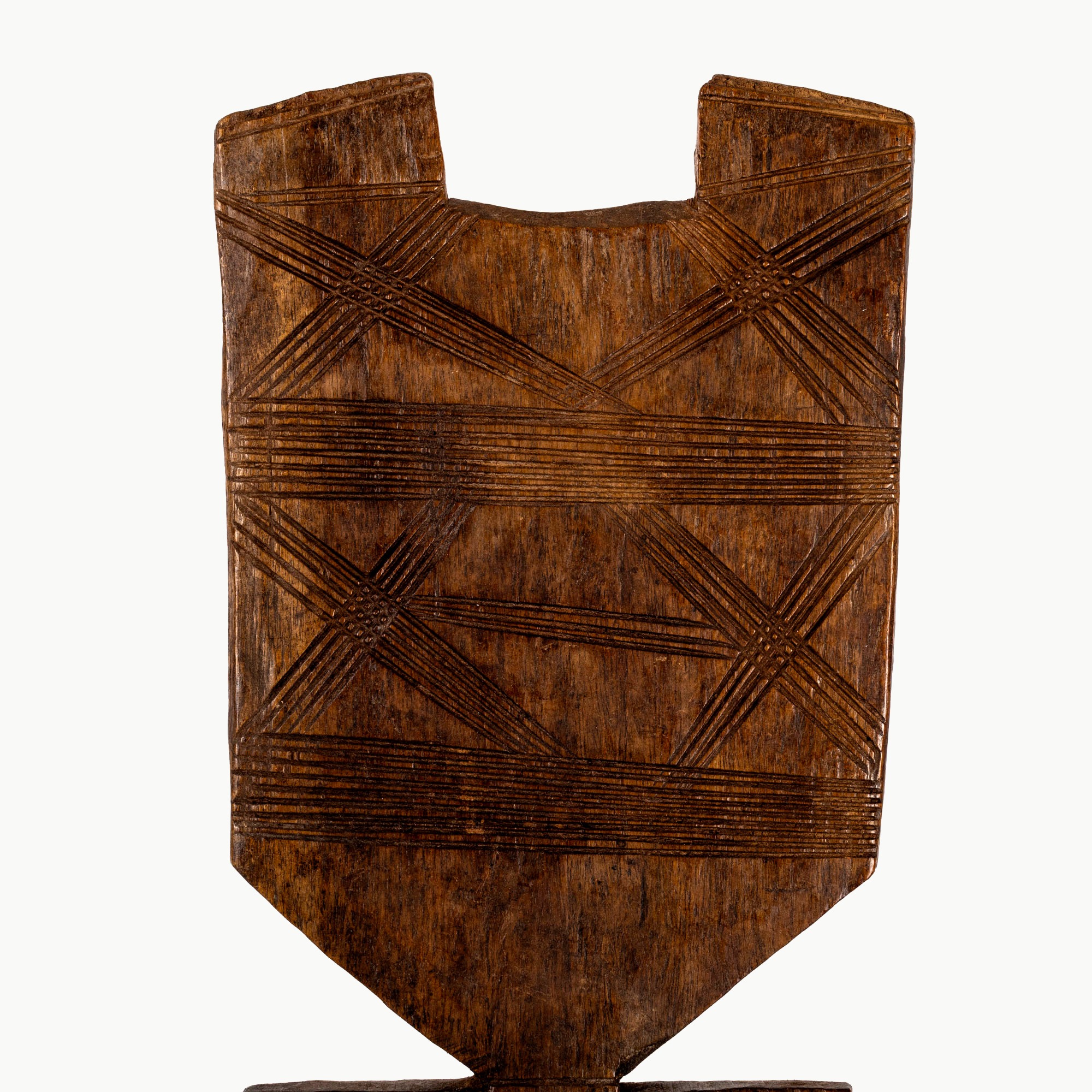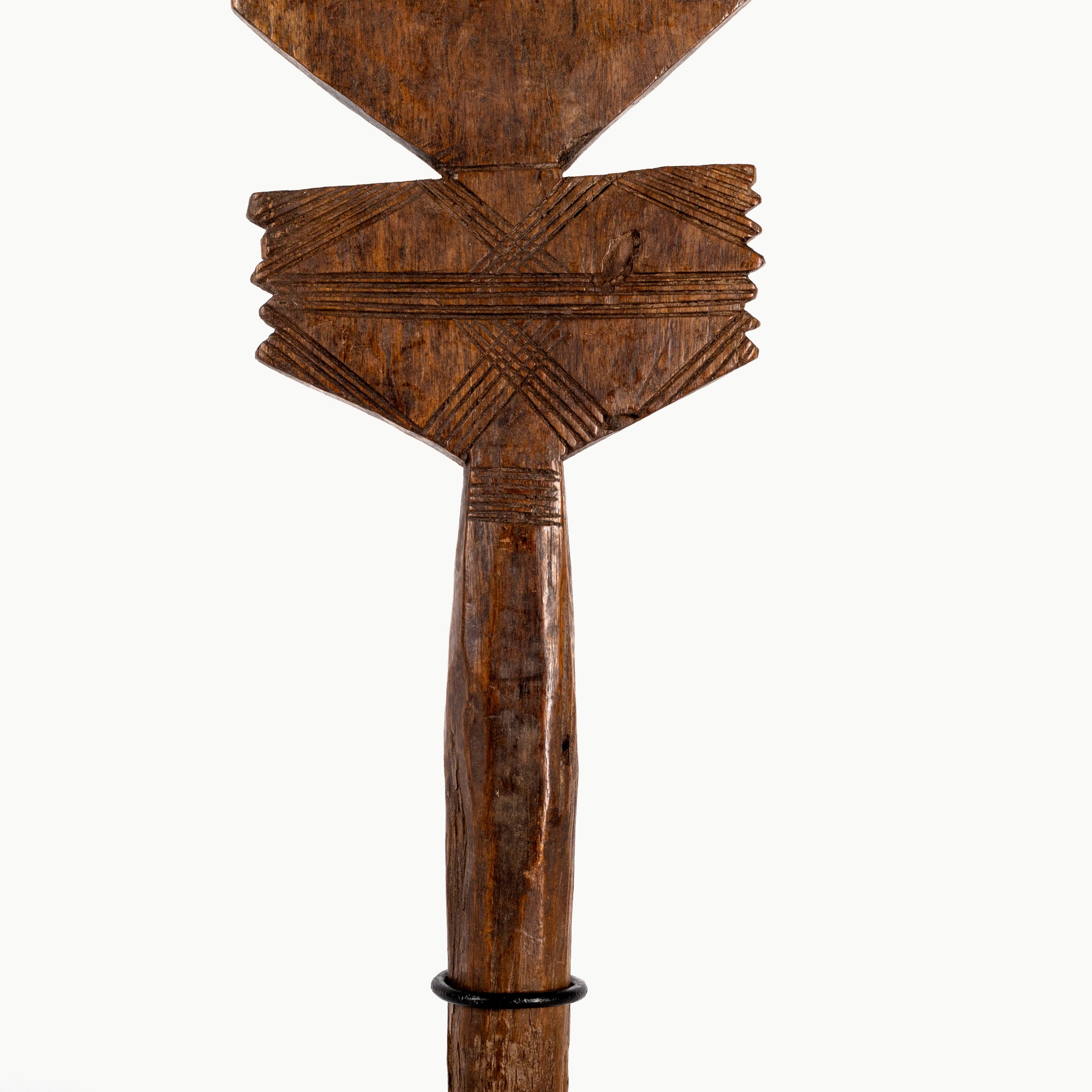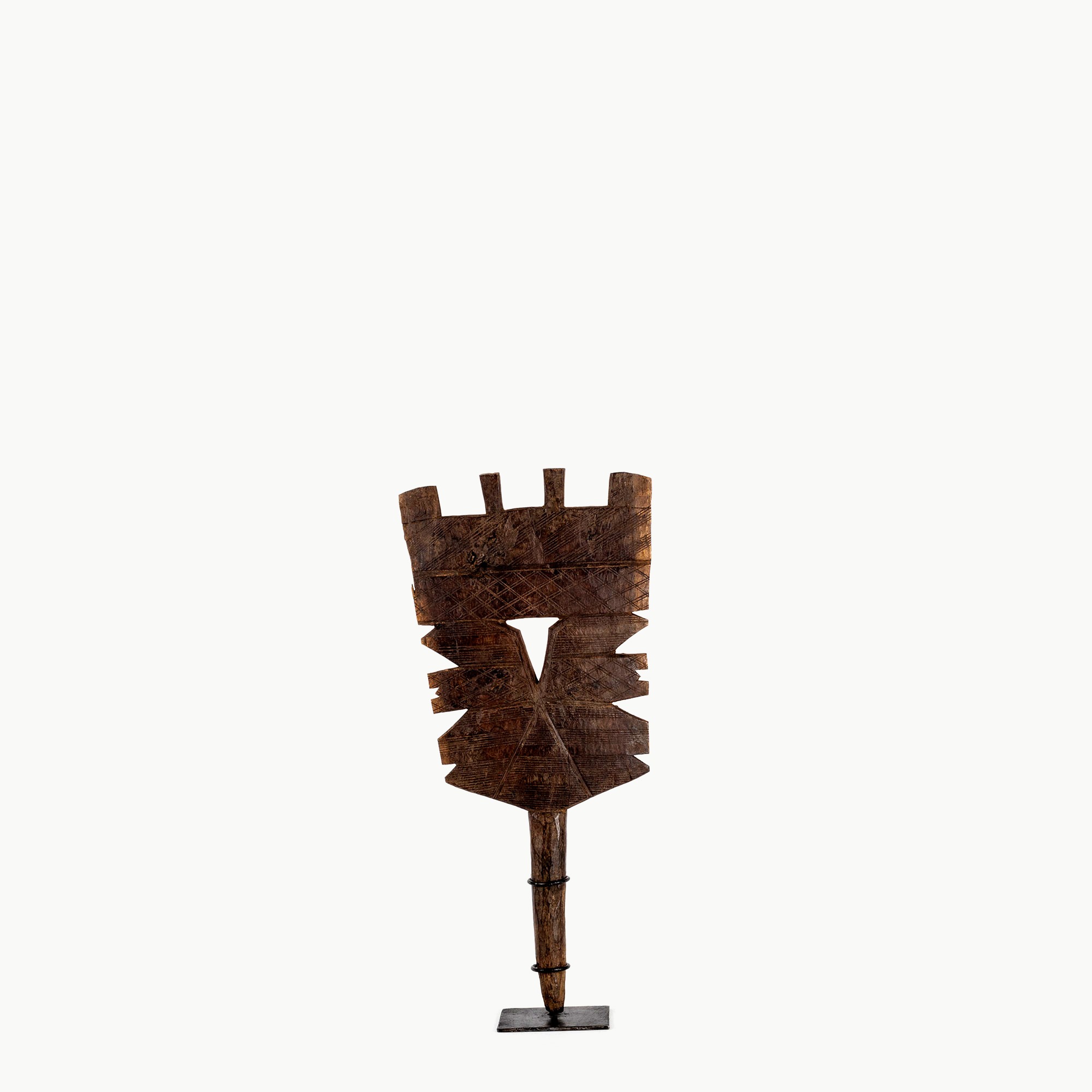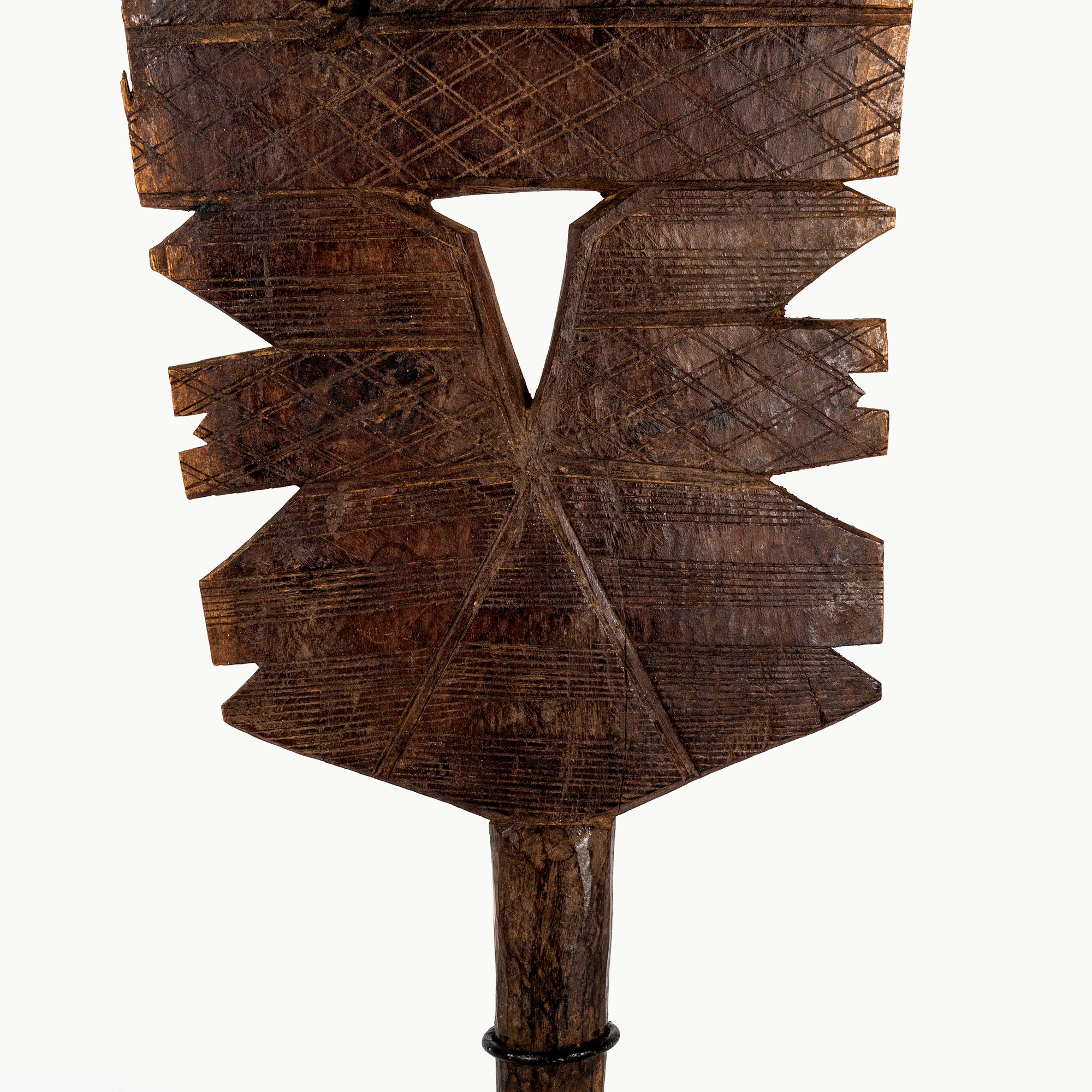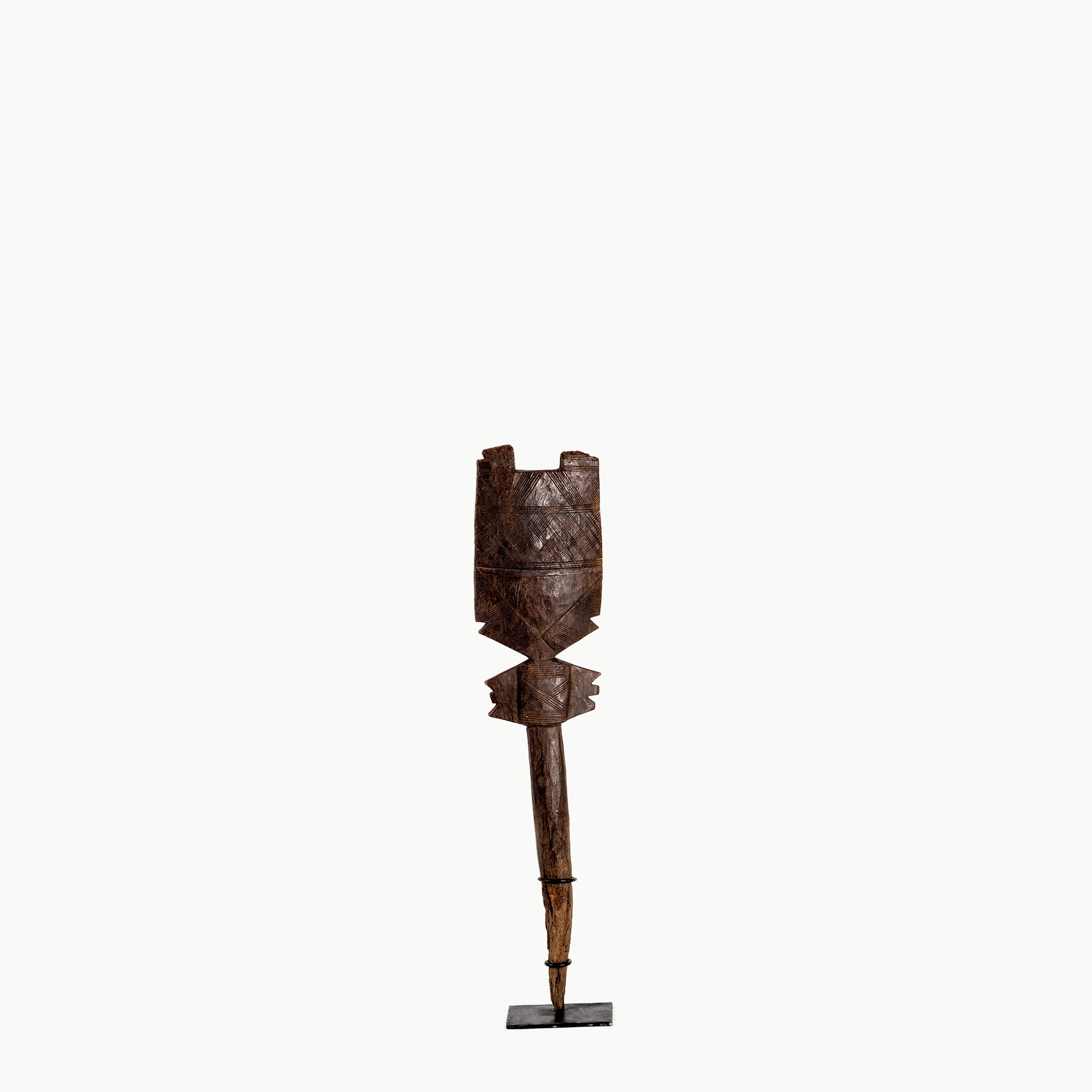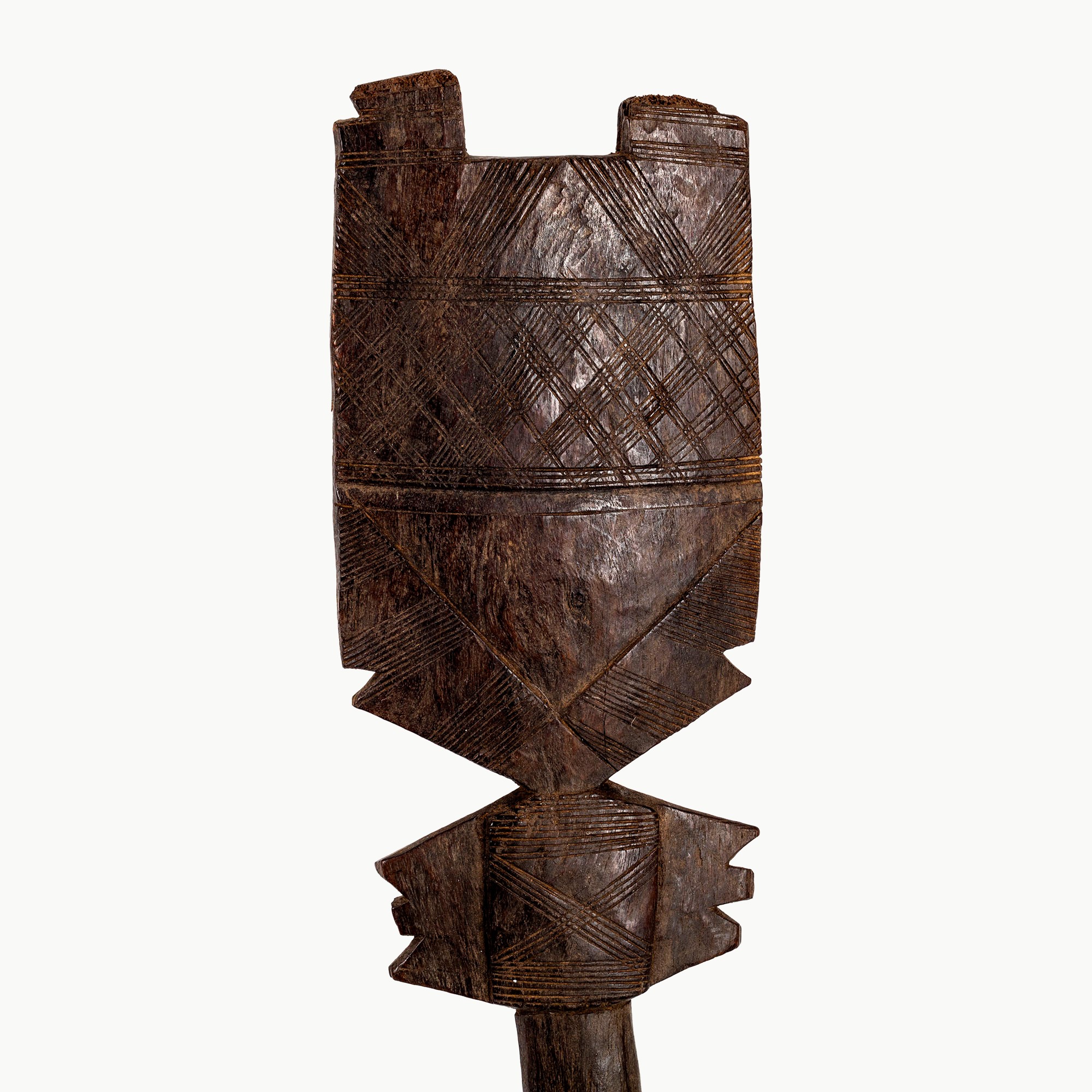 Touareg Stake Short
H. 60 cm
Niger
Wood
The Tuaregs are a people of the Sahara Desert. They are Nomads and are divided between Niger, Algeria, Libya, Mali and Burkina Faso. They move according to the seasons.
The tent is traditionally the Tuareg habitat. It is the property of the woman who does everything to make it look beautiful. As is often the case with the Tuaregs, everyday objects are above all functional but their particularity is that they are decorated or sculpted with great aestheticism. This stake, a purely utilitarian object, was used to tie up the tent or to mark out the space inside it.
______________
Les Touaregs sont un peuple du désert du Sahara. Ils sont Nomades et se répartissent entre le Niger, l'Algérie, la Lybie, le Mali et le Burkina Faso. Ils se déplacent selon les saisons.
La tente est traditionnellement l'habitat touaregs. C'est la propriété de la femme qui fait tout pour qu'elle soit belle et grande. Comme souvent chez les Touaregs, les objets du quotidien sont avant tout fonctionnels mais leurs particularité est qu'ils sont décorés ou sculptés avec beaucoup d'esthétisme. Ce piquet, objet purement utilitaire, servait à attacher la tente ou à démarquer l'espace à l'intérieur de cette dernière.  
Delivery from Paris within 1 or 2 weeks
Contact for purchase