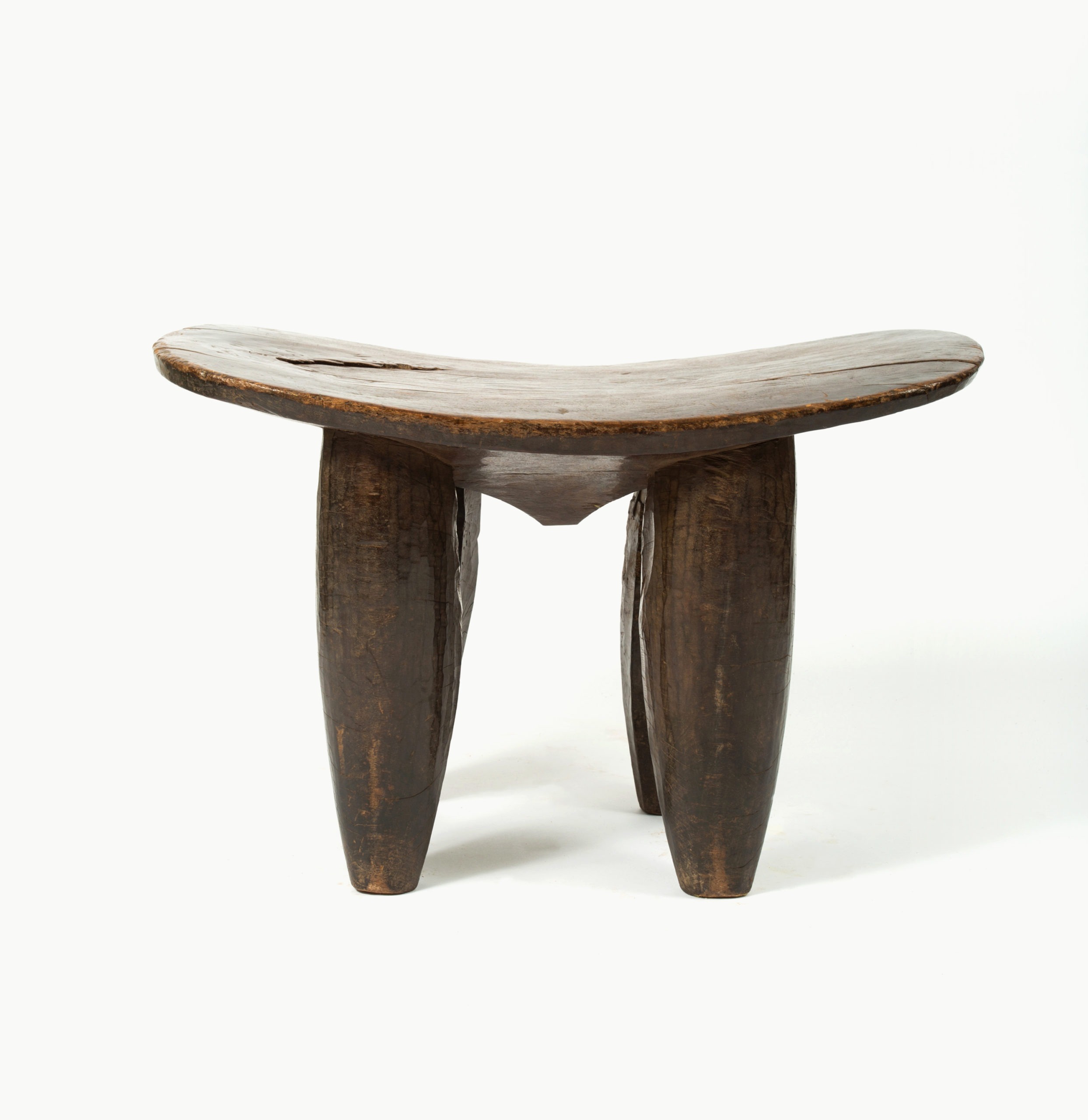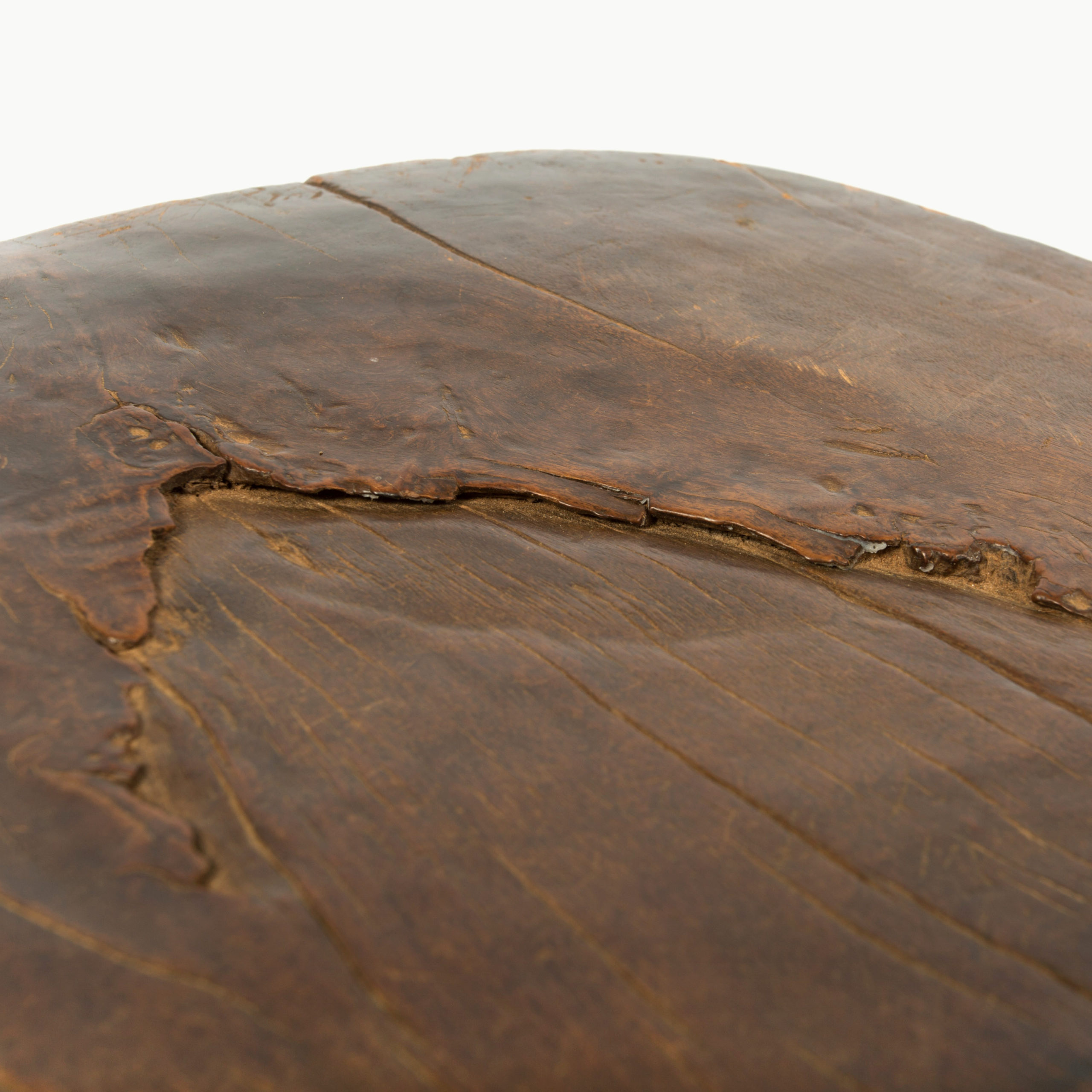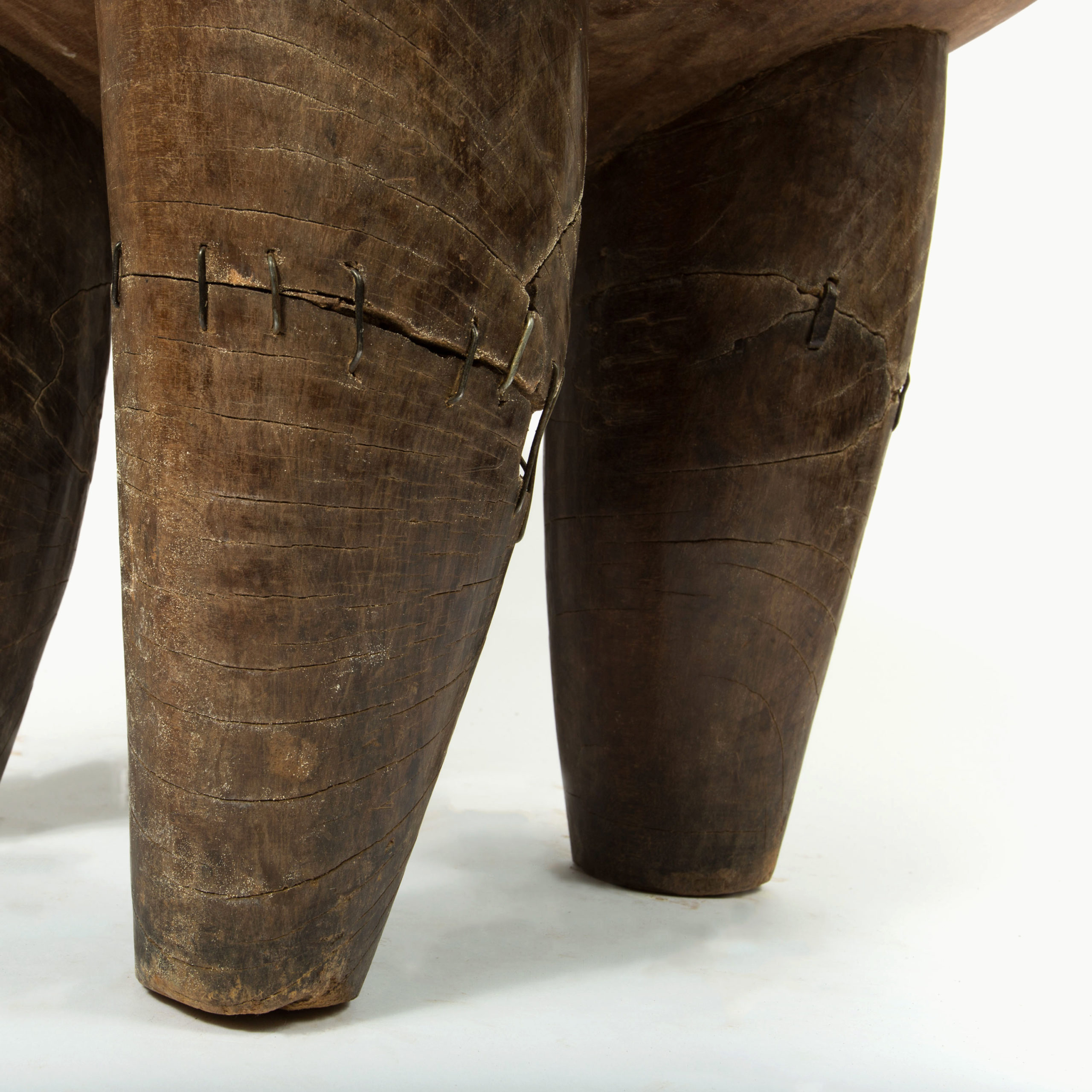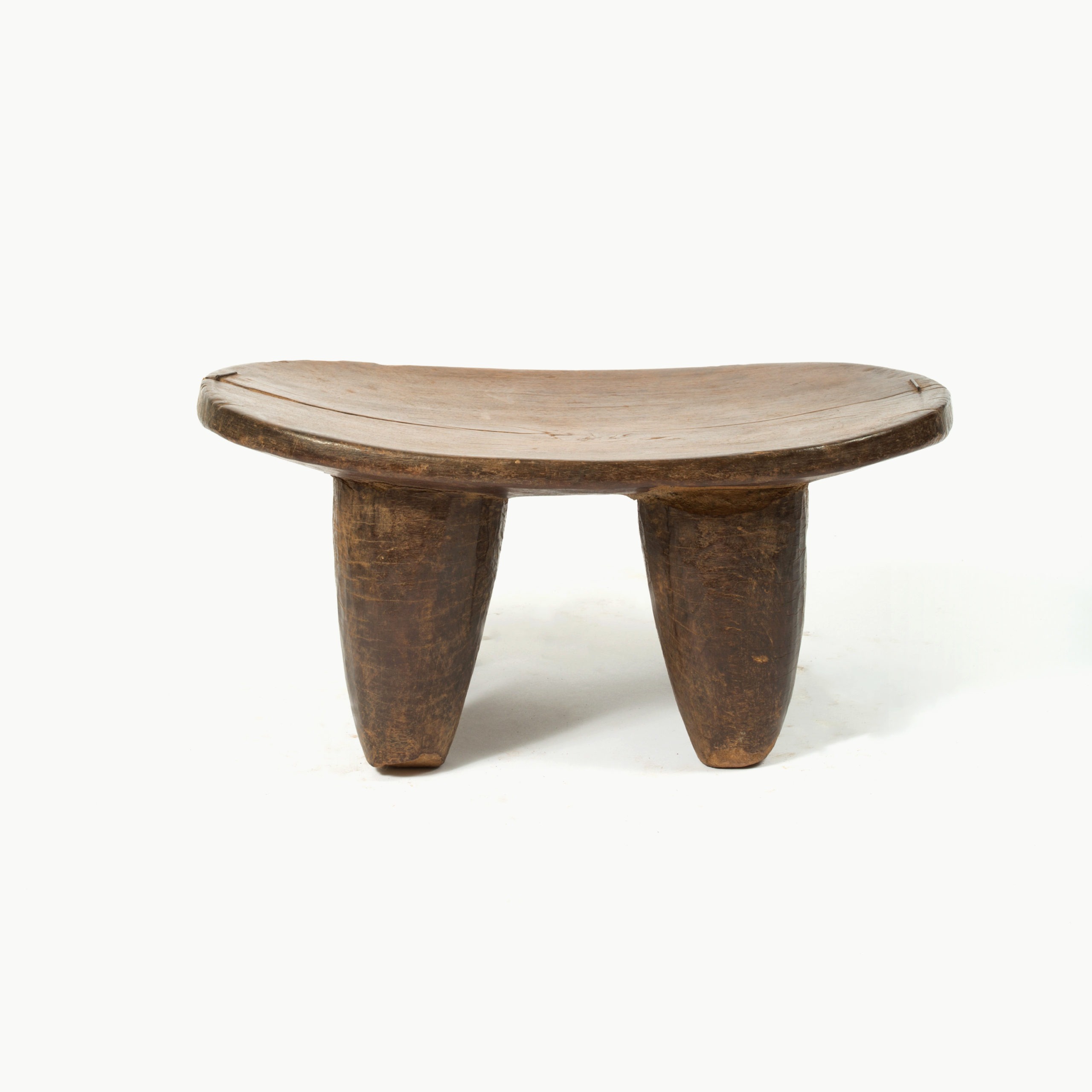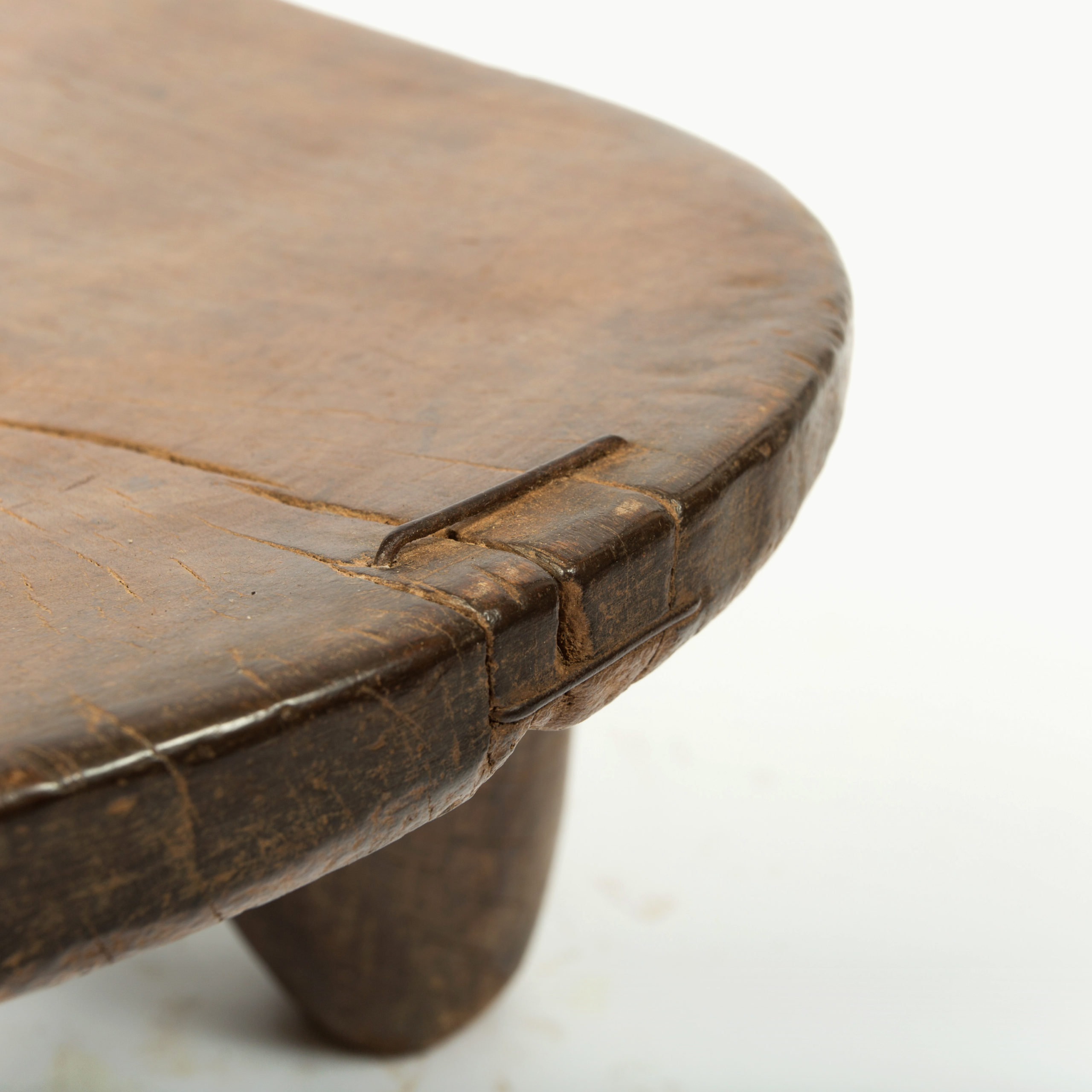 Sénoufo Stool
H. 29 – 60 cm
Ivory Coast
Wood
This Sénoufo stool is a unique old piece carved from a single block of heavy wood.
The Sénoufos are an ethnic group who live between Côte d'Ivoire, Mali and Burkina-Faso. They are mainly sedentary farmers who live in villages. This stool is an everyday object and accompanies the woman who cooks, does the laundry and discusses.
______________
Ce tabouret Sénoufo, taillé dans un seul bloc de bois lourd, est une pièce unique ancienne.
Les Sénoufos représentent un groupe ethnique qui habitent  entre la Côte d'Ivoire, le Mali et le Burkina-Faso. Ce sont essentiellement des agriculteurs sédentaires qui vivent dans des villages. Ce tabouret est un objet du quotidien et accompagne la femme qui cuisine, fait la lessive et discute.
Delivery from Paris within 1 or 2 weeks
Contact for purchase