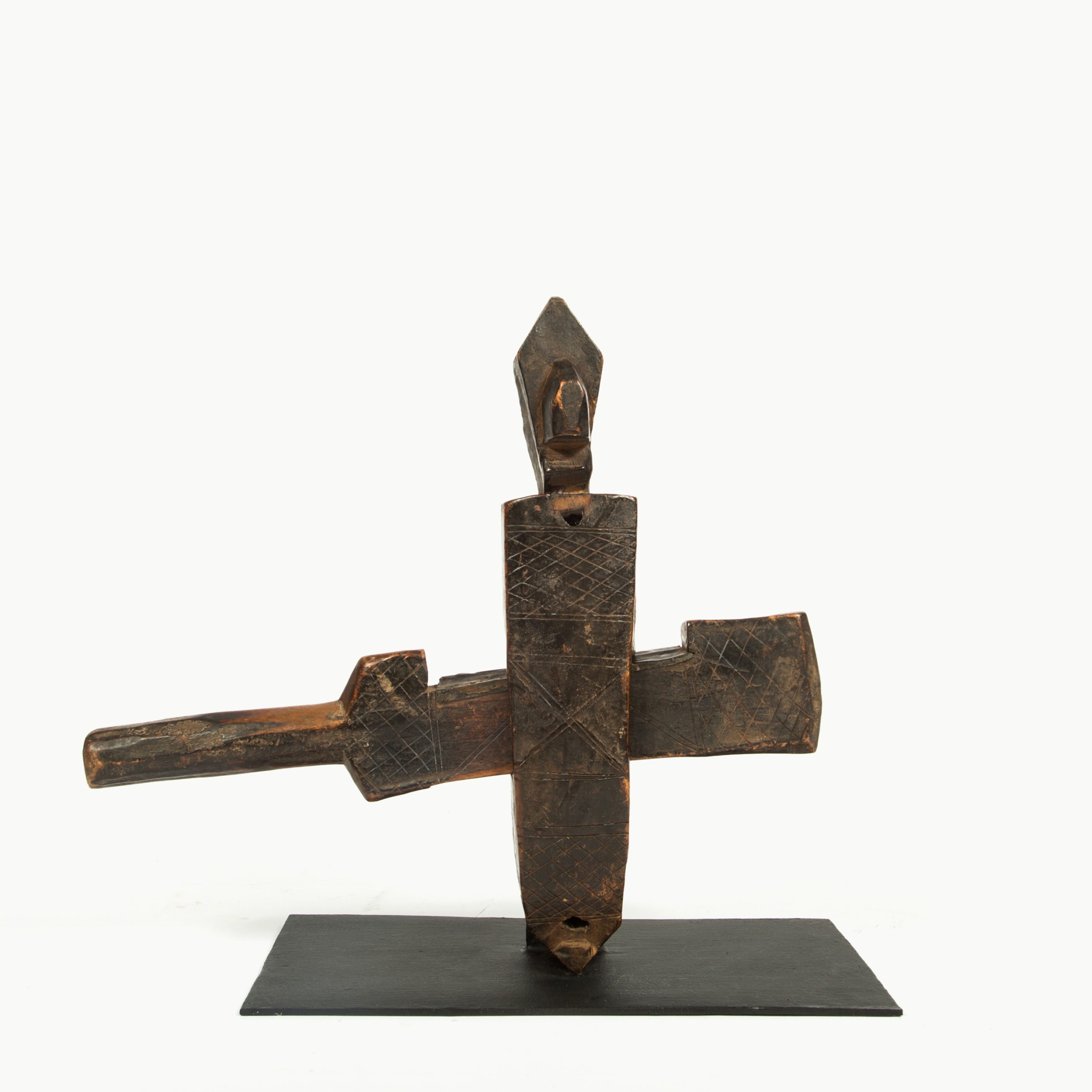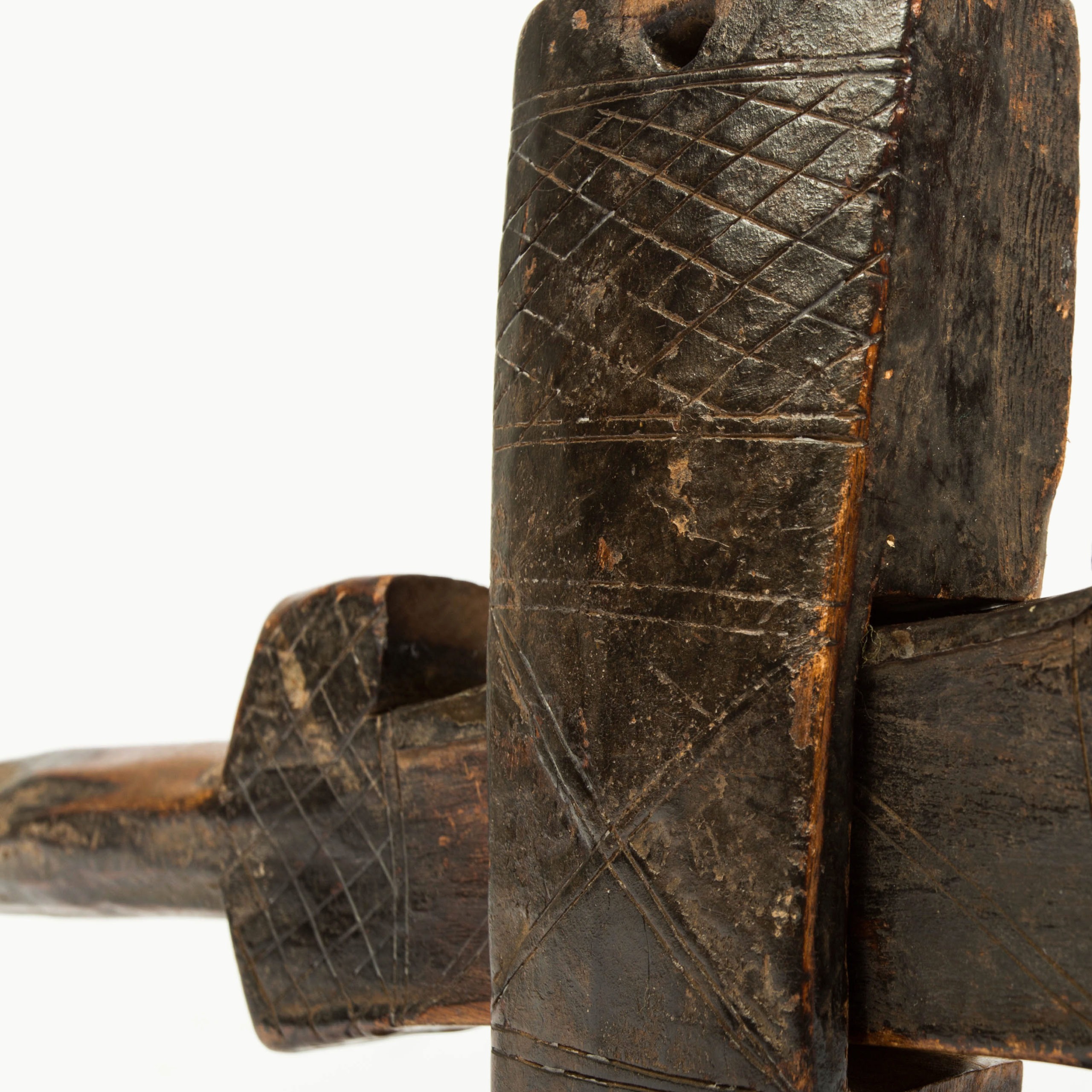 Lock
H. 30 cm
Mali
Wood
This old Dogon lock is a unique piece presented in the form of a sculpture placed on its base.
The Dogons are a people of Mali and occupy the superior region called the Dogon Country, which stretches from the Bandiagara escarpment to the southwest of the Niger loop. The Dogons are mainly millet cultivators and blacksmiths.
More than a mechanical protection system used to close the granaries of agricultural reserves, the locks also provide a symbolic function among the Dogons, for whom the representation of ancestors protects the harvest. It is therefore not surprising that these locks are meticulously crafted and adorned.
______________
Cette serrure ancienne Dogon est une pièce unique présentée sous forme de sculpture déposée sur son socle. Les Dogons sont un peuple du Mali et occupent la supérbe région appelée Pays Dogon, qui s'étend de la falaise de Bandiagara jusqu'au sud-ouest de la boucle du Niger. Les Dogons sont des cultivateurs en majorité de mil et des forgerons. Plus qu'un système de protection mécanique qui servaient à fermer les greniers de réserves agricoles, les serrures assurent aussi une fonction symbolique chez les Dogons, pour qui la représentation d'ancêtres protègent la récolte. Il n'est donc pas étonnant que ces serrures soient minutieusement travaillées et ornées.
Delivery from Paris within 1 or 2 weeks
Contact for purchase