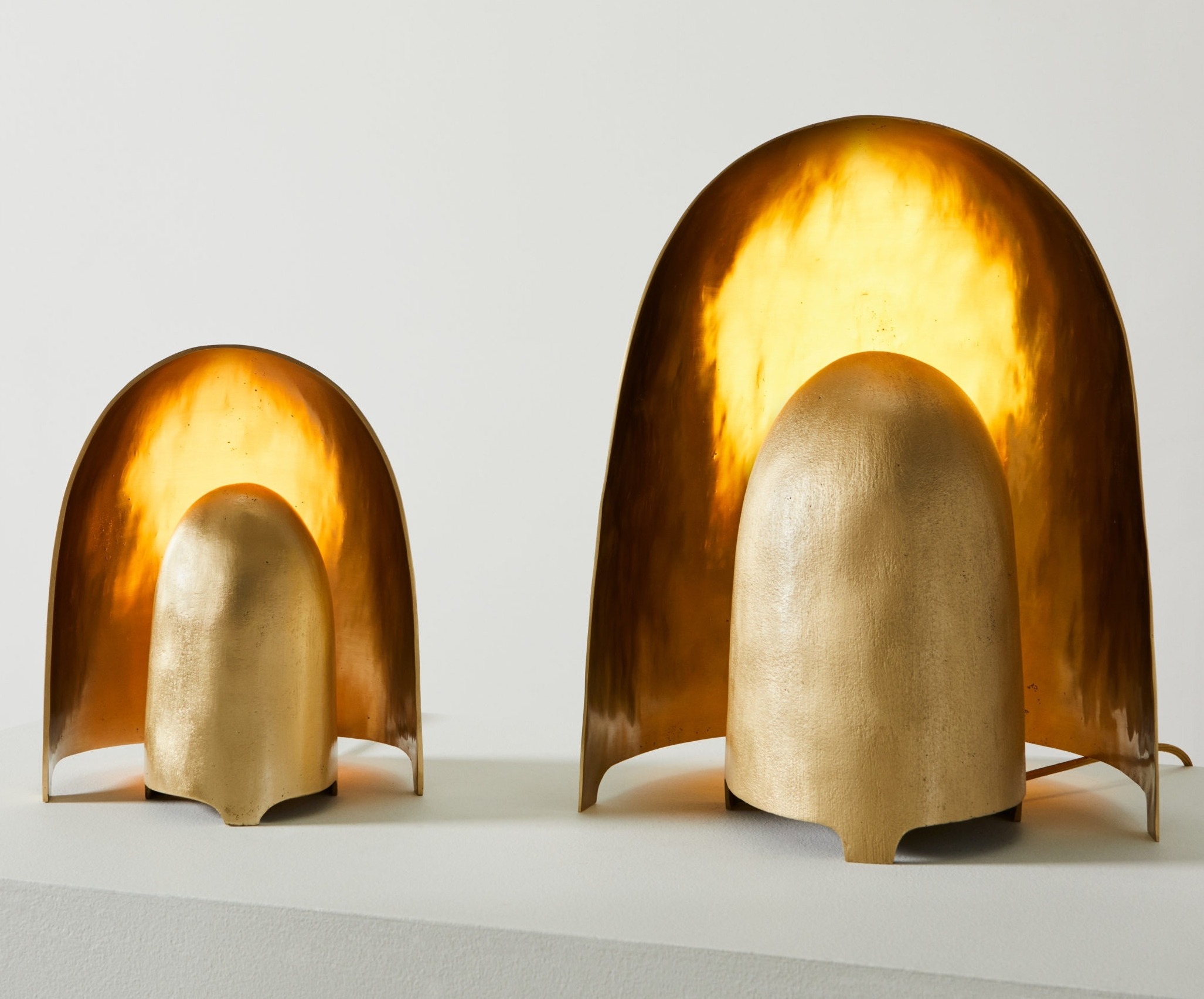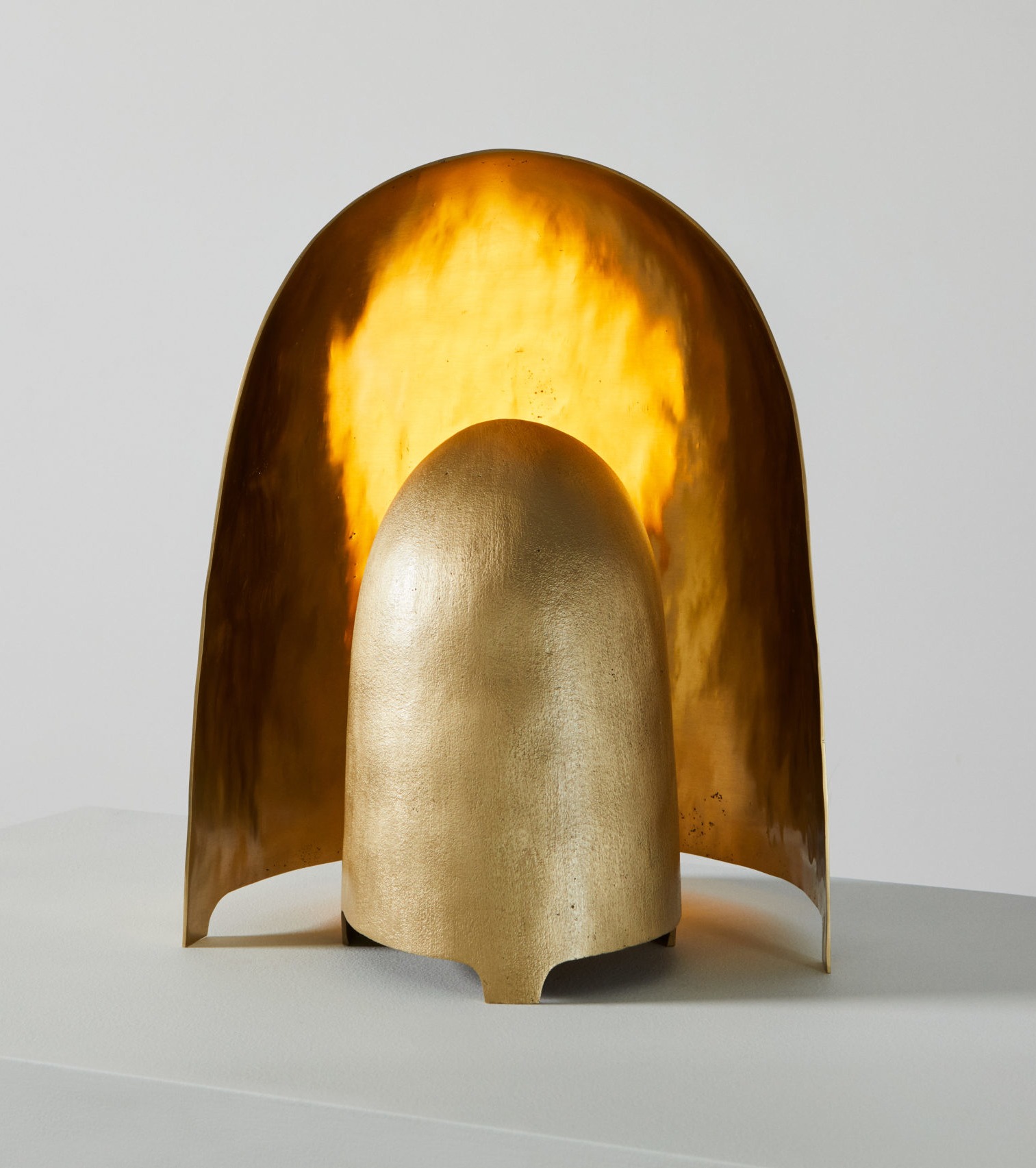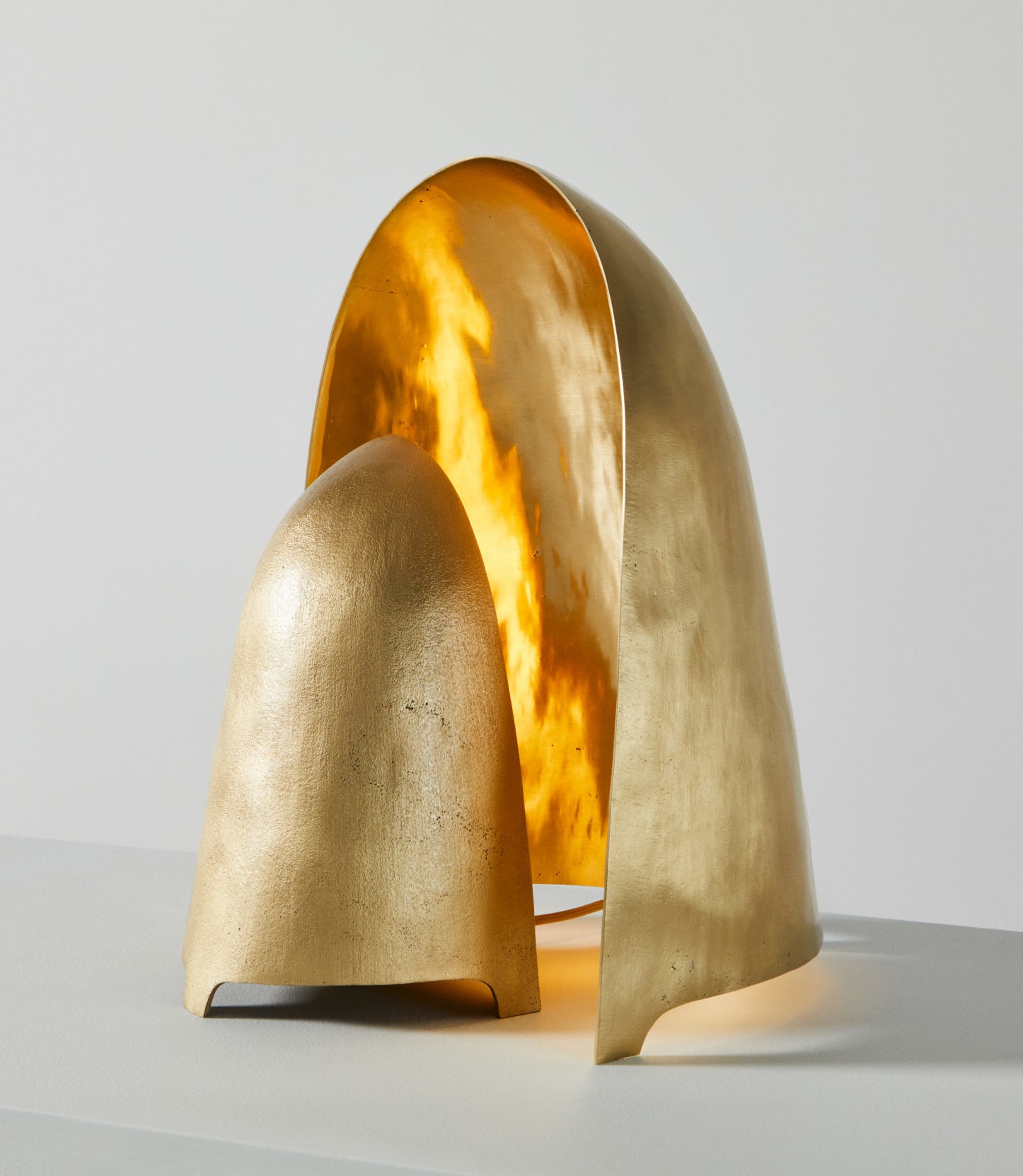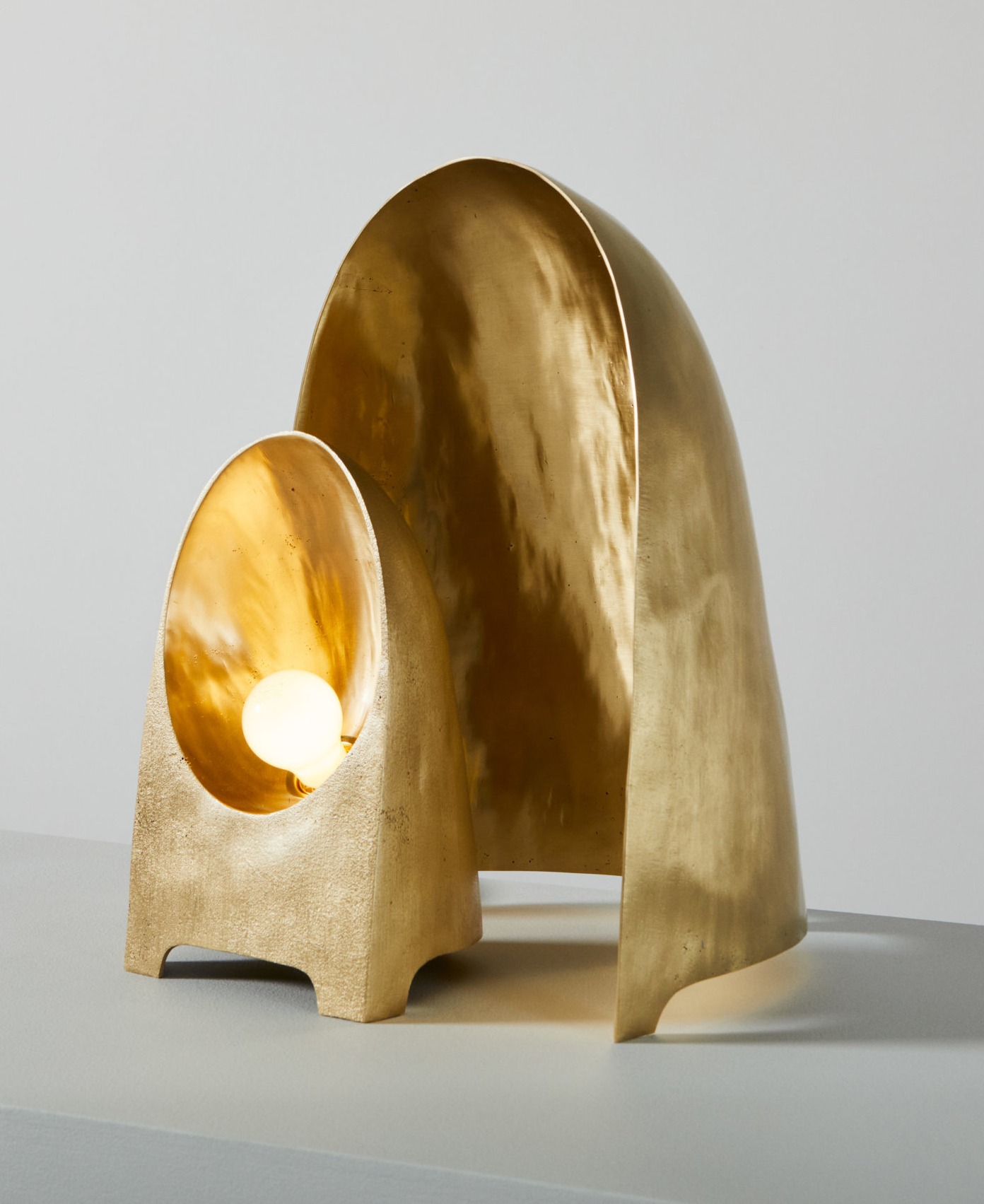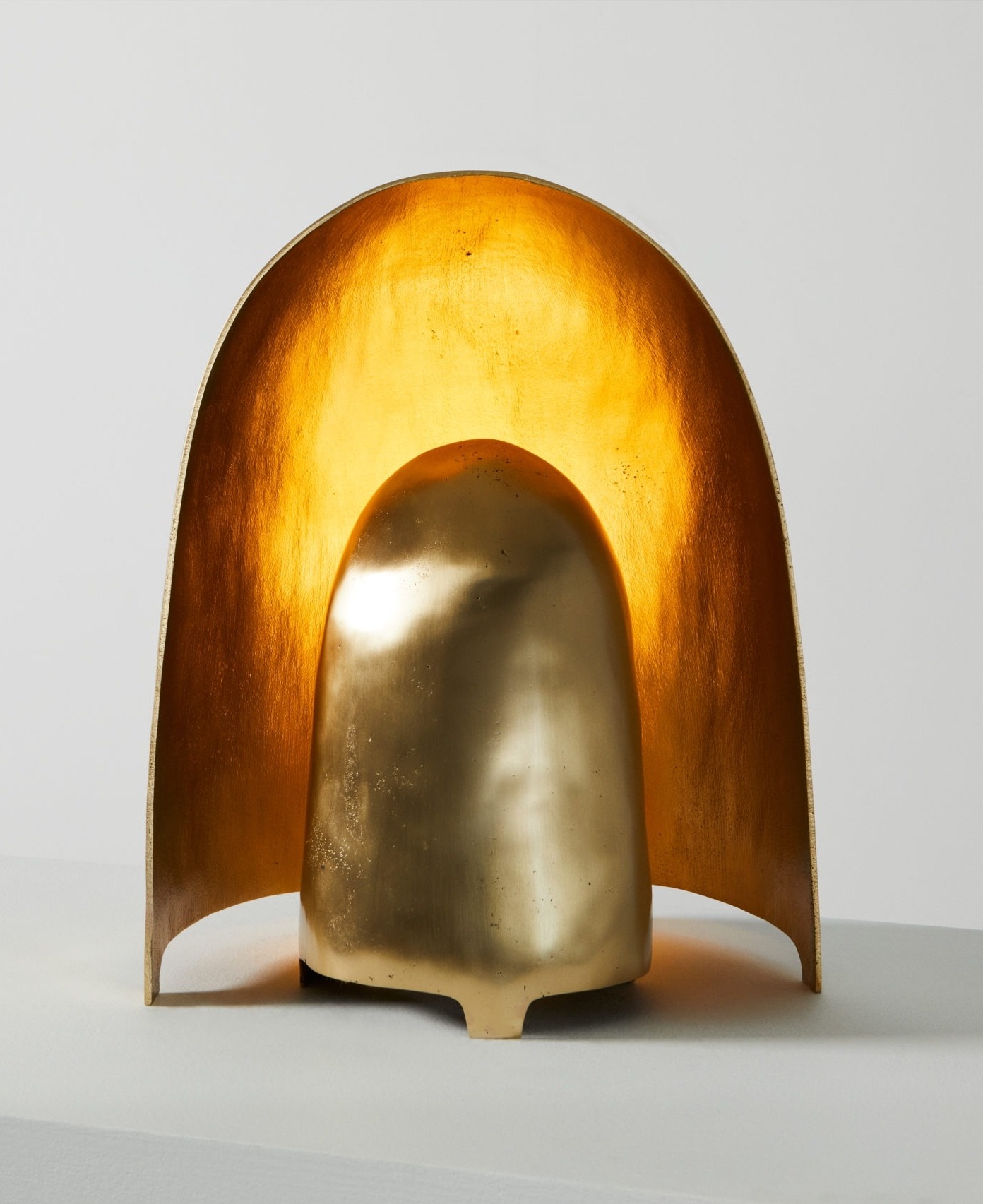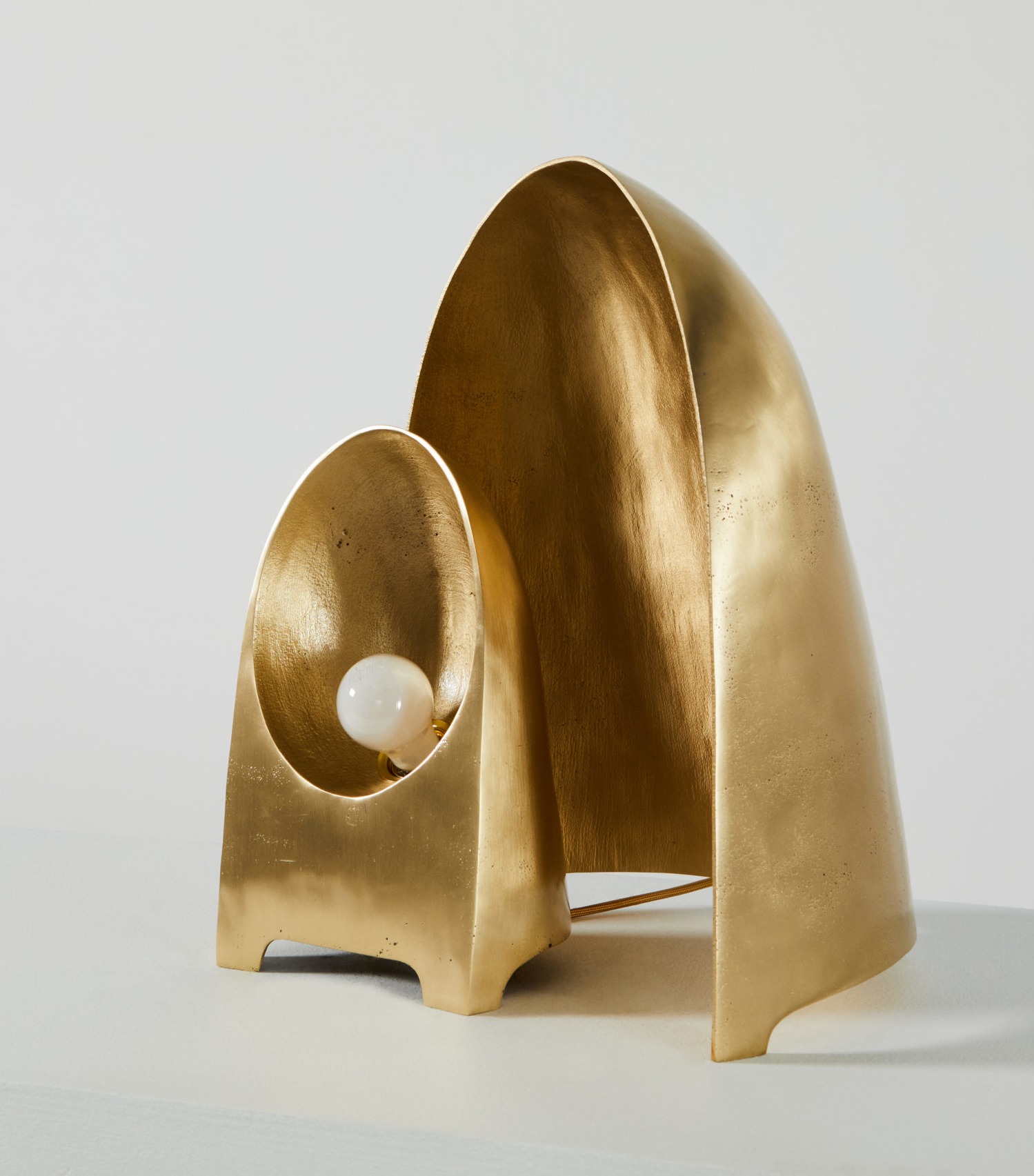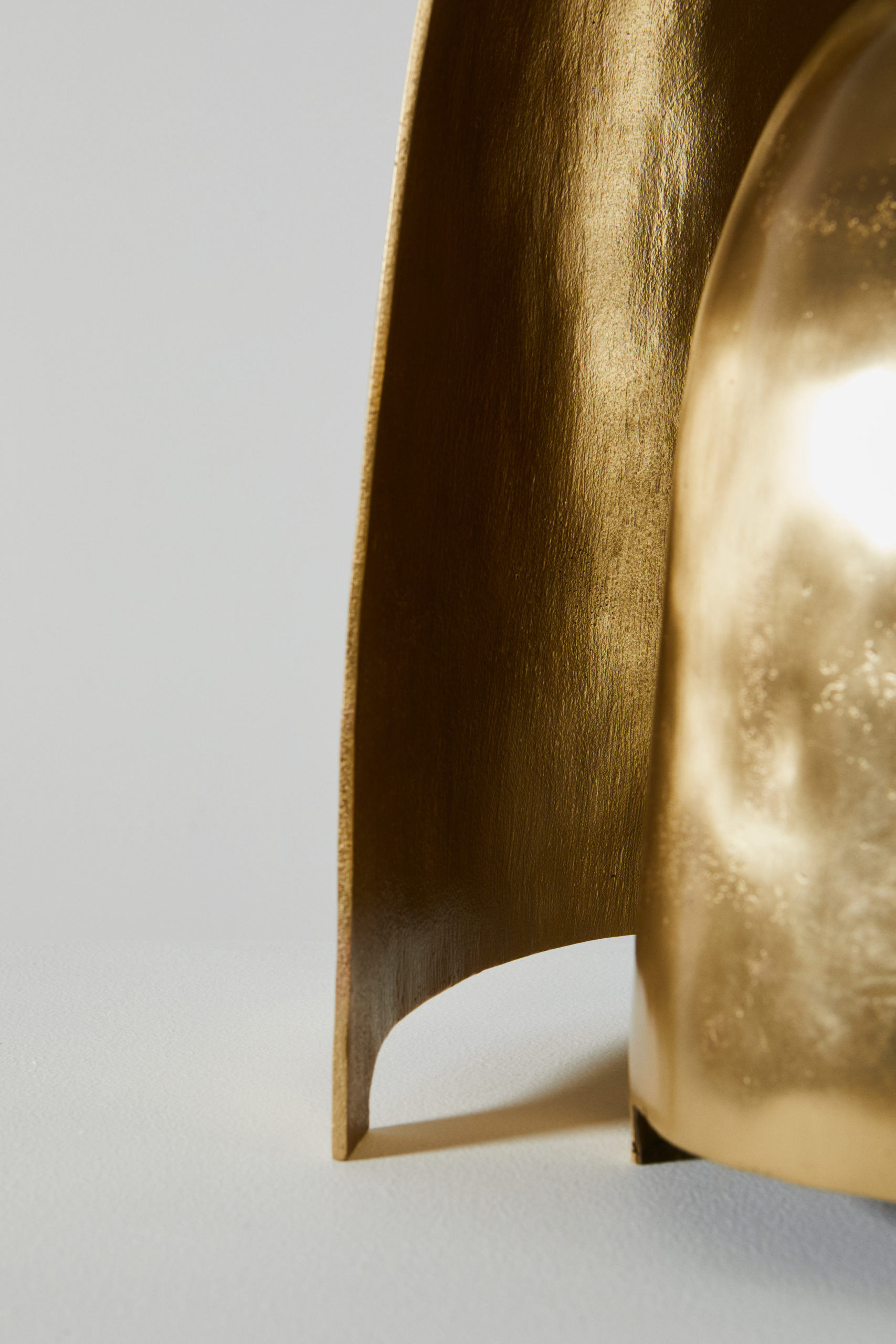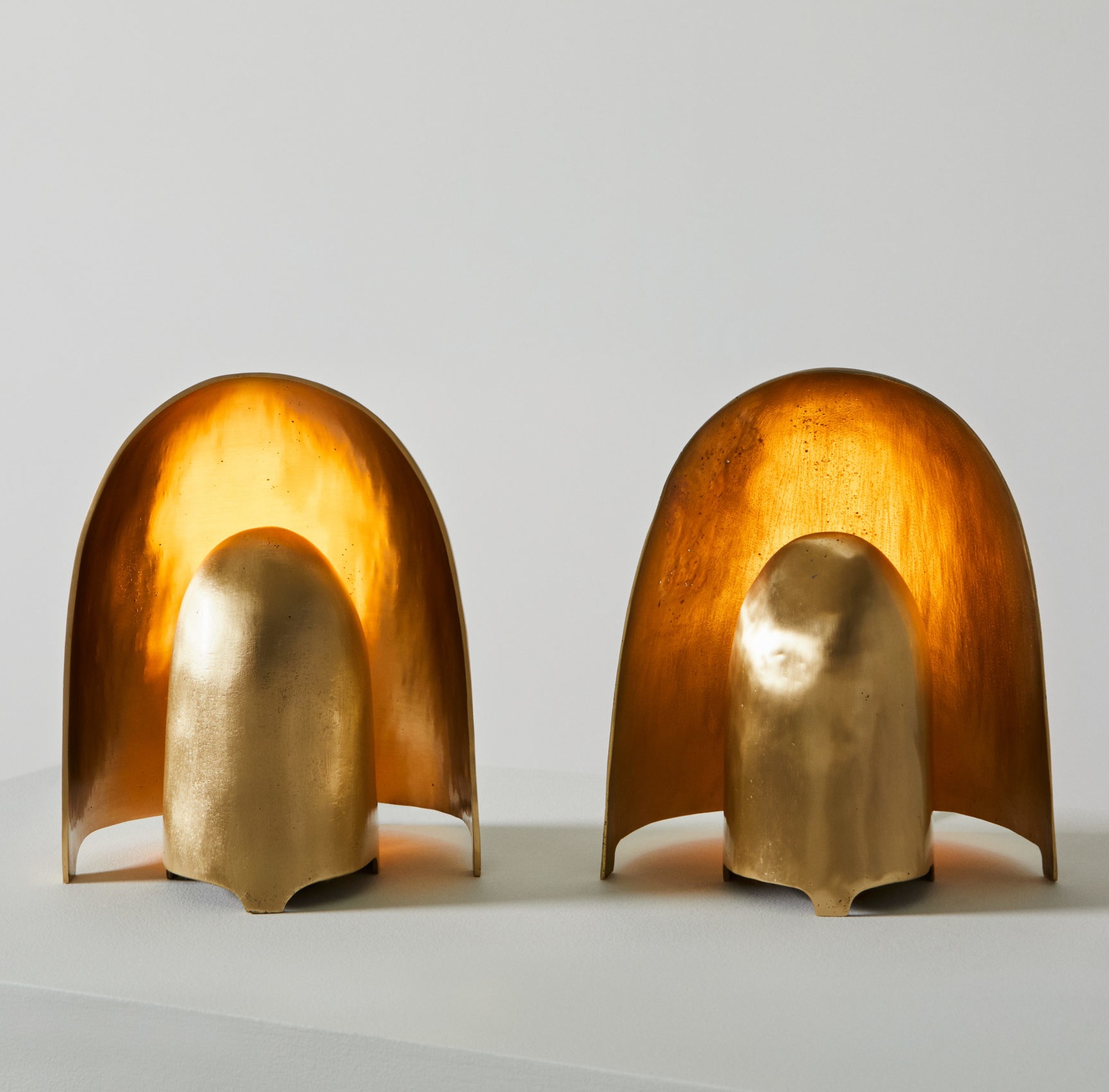 Echo Lamp
Design : Brendan Ravenhill
Small: H. 12 cm — H. 17.9 cm
Medium: H. 23 cm — H. 33 cm
Large: H. 34.4 cm — H. 50 cm
Roughed or polished finishes available
In late 2018, Wallpaper magazine invited us to collaborate with Brendan Ravenhill to create a piece for the Wallpaper Handmade exhibit, « Love. » Together we created a lamp that would embody the theme of love. The resulting design is a lamp in two parts that engage in a relationship with each other. One part is a light source that cradles a bulb in a brass shell, the other is a stand alone reflector that captures and bounces the light back in a soft reflected glow.
_________________
Fin 2018, Wallpaper magazine a invité Brendan Ravenhill et Maison Intègre à imaginer une pièce pour l'exposition "Love" de Wallpaper Handmade à Milan.
La lampe sculpturale 'Écho', formée en deux parties fait de la lumière et du bronze l'incarnation matérielle de deux personnes amoureuses. Deux formes arrondies, une source de lumière et un réflecteur, paraissent danser et s'envelopper mutuellement.
Production lead time : 6 — 10 weeks
Contact for purchase